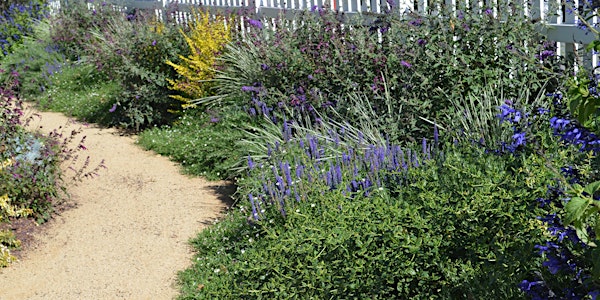 Water Smart Workshop: It's the Perfect Time to Revitalize Your Landscape
When and where
Location
Citrus Heights Community Center 6300 Fountain Square Drive Citrus Heights, CA 95621
Description
Now is the time to transition your landscape from what has been to what is needed now -- a landscape that is drought-resilient, resource-efficient, multi-benefit, and beautiful.
The reality: We can't always start with a clean slate, but we can strike a balance between the old and the new. We can decide what to keep and what should go while implementing strategies to improve water-use efficiency.
Workshop Topics:
Ways to build and nurture healthy soil - Learn about the relationship between healthy soil, thriving plants, and effective water use; use compost and living mulch to improve soil's ability to retain moisture.
Strategies for keeping rain and irrigation water in your landscape - Shape the soil to slow, spread, and sink water; direct, collect, and store rainwater for on-site use; increase areas for water to soak into soil.
How to select, place, install the right plants and trees for easy care and health - Select California native plants that support pollinators and beneficial insects; select alternative ground covers to replace unused lawn; learn to establish plants for water-use efficiency and drought resilience.
Efficient irrigation strategies for new and maturing landscapes - Create irrigation system and plant hydrozones; learn ways to irrigate based on plant type;reduce runoff and pollution of waterways.
Plus - Landscape myth busters; examples of real-life revitalized landscapes; receive a "punch list" for adapting and caring for your revitalized landscapes; resources available at your finger tips.
Bonus: Refreshments will be served and all participants will receive a Froggy Moisture Meter.
There's plenty of free parking.
Questions: Contact Cheryl Buckwalter, landscapeliaisons@gmail.com, 916-207-8787.