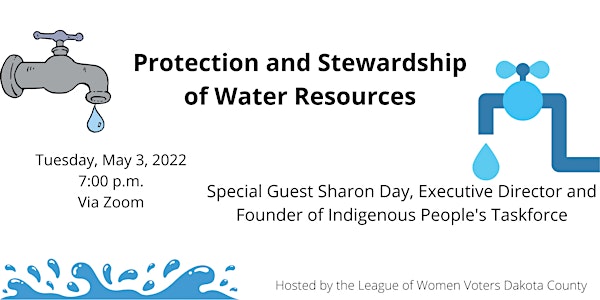 Water Protections and Stewardship
A follow up to the November meeting regarding water protections and stewardship. Special Guest Sharon Day joins us!
About this event
Special Guest Sharon Day will share the Native American spiritual perspective of water stewardship and the imperative to protect the water supply. She is an Ojibwe leader and Native American activist, artist and writer from Minnesota. She is an enrolled member of the Bois Forte Band of Ojibwe. Day is most known for her water walks, a spiritual practice in which Day and others carry water for long distances to raise awareness and pray for the health and future of the waterways.