"Water Planet" presentation by Camille Gaskin Reyes, PhD
Sales Have Ended
Registrations are closed
Thank you for your RSVP. We look forward to seeing you Thursday, September 21! If you have any dietary restrictions or require special accommodation, contact Carmen at Carmen.Trigo@georgetown.edu.
Sales Have Ended
Registrations are closed
Thank you for your RSVP. We look forward to seeing you Thursday, September 21! If you have any dietary restrictions or require special accommodation, contact Carmen at Carmen.Trigo@georgetown.edu.
Description



Every culture and ecosystem on earth depends on water.
As the world's climate changes, human culture is increasingly threatened by the seemingly opposite problems of having too little clean, potable water and "having too much water"—e.g., flooding, melting polar ice caps, and rising sea levels. What are the solutions that humanity must collectively pursue to protect our ability to flourish on planet earth?

Water Planet: The Culture, Politics, Economics, and Sustainability of Water on Earth offers an unprecedented examination of the critical subject of water sustainability. Its essays, viewpoints, case studies, and documents show how this vital resource that many in first-world countries take for granted is intricately woven into not only basic human survival but also cultural, political, and economic stability.
Join the Center for Latin American Studies at Georgetown University for engaging conversation with the author and an expert panel.
Dr. Gaskin Reyes works as part-time faculty at CLAS and also at the Elliott School of International Affairs at GWU as well as an international consultant. She has over 25 years of policy development and project practice in Latin America and the Caribbean, specializing in economic and social development, natural resource/water management, climate change and sustainable development policy, and project monitoring and evaluation. She received her doctorate at the University of Bonn in Germany.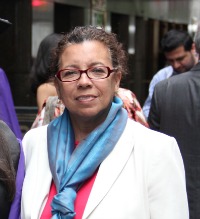 Andrea Arzaba obtained her MA in Latin American Studies with a concentration in development from Georgetown University. She currently works as a Media and Gender Consultant at the Inter-American Development Bank.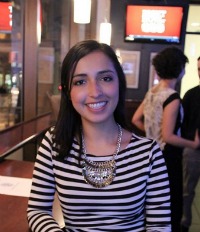 Janet Edmond is the senior director for peace and development partnerships in the Policy Center for Environment and Peace at Conservation International. She obtained her Master of Public Health from Tulane School of Public Health and Tropical Medicine.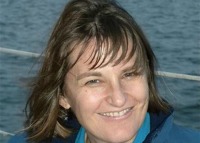 Dr. Patricia Biermayr-Jenzano is a social scientist and gender specialist who has conducted program evaluation, ethnographic research and gender analysis in relation to the feminization of agriculture in Latin America other world regions. She holds a PhD/MS in Agriculture and Social Anthropology (Gender) from Cornell University and an Agricultural Engineering degree from Buenos Aires, Argentina. She has conducted complex evaluation tasks for the Food and Agriculture Organization (FAO) Office of Evaluation (OED) and the Regional Office for Latin America in Santiago, Chile. She performed as a Team Leader for the Evaluation of the World Food Committee (CFS) and several Country Program Evaluations in the Caribbean (Trinidad and Tobago, Guyana, Barbados and the Organization of Eastern Caribbean States). She conducted gender analysis of value chains for the Center for Agriculture in the Dry Areas (ICARDA) based in Morocco and analysed gender and health impacts of GMOs adoption for the Program of Biosafety Systems (PBS) at the International Food Policy Research Institute (IFPRI). Her research and applied work has deep roots in Qualitative and Participatory Action Research, theory and practice with a gender lens. Patricia performed as a Regional Program Coordinator for FAO in Central America based in San Jose, Costa Rica and as the Program Leader of the Participatory Research and Gender Analysis Program at the International Center for Tropical Agriculture (CIAT) in Cali, Colombia. In the USA, she worked as an Extension Specialist for Cornell University and as an Environment Fellow for the University of Michigan. Currently, she is an independent consultant for the UN System and an Adjunct Professor at the Center for Latin America Studies (CLAS) and the Women and Gender Studies Program (WGST)at Georgetown University in Washington DC.