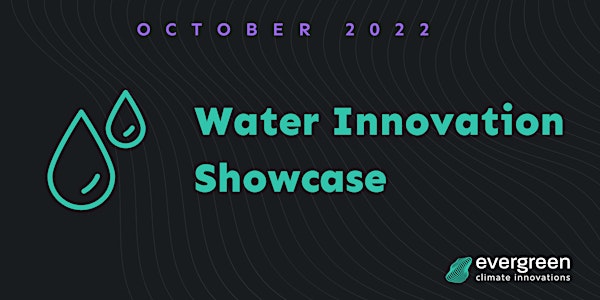 Water Innovation Showcase
Hosted by Evergreen Climate Innovations
Refund Policy
Contact the organizer to request a refund.
Eventbrite's fee is nonrefundable.
About this event
From clean drinking water to wastewater treatment and beyond, water innovation knows no bounds. Evergreen Climate Innovations proudly presents five water technology startups making a splash, working with our partners across the region.
The five presenting startups include:
In addition to the fascinating presentations, you'll explore the latest opportunities for water and other climate technology entrepreneurs.
NOTE: The link to join the virtual meeting will not be visible until 24 hours prior to the event. To join the event, click the link within the reminder email you receive on the day of the event. If you do not already have one, you will need to create an Eventbrite account (it takes less than a minute and be sure to use your Eventbrite account email address to register for this event).
For questions related to this event, please email info@evergreeninno.org.

Evergreen Climate Innovations, formerly Clean Energy Trust, provides catalytic capital and support to entrepreneurs and startups that bring impactful climate technologies to market. The nonprofit pioneered its 501vc® Investment Fund to align philanthropic and corporate contributions to deliver environmental, economic, and social impact. Evergreen advances and expands access to innovation across the Greater Midwest and cultivates an ecosystem of investors, donors, and collaborators. For over a decade, Evergreen Climate Innovations has invested in startups that have raised $37 for every $1 invested. Learn more at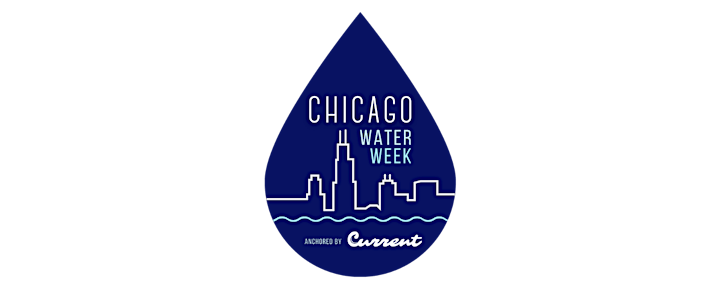 Chicago Water Week is a community-driven celebration that highlights the amazing work our partners are doing to solve water challenges, grow our region's blue economy, and drive innovation.
See the complete calendar and sign up for additional events at https://chicagowaterweek.eventbrite.com.