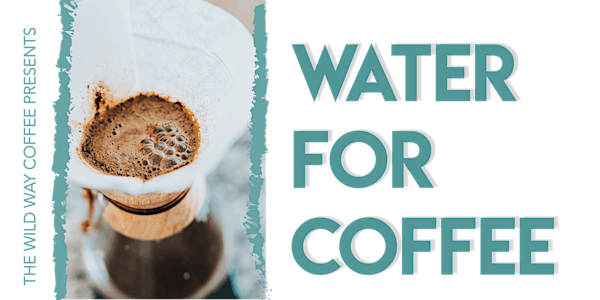 Water for Coffee Cupping at The Wild Way
A cup of coffee is 98% Water...let's dive into water and learn why it's so important to make a good cup of joe.
When and where
Location
The Wild Way Coffee : Winter Warehouse 708 East 19th Street Kansas City, MO 64108
About this event
The story begins when we moved to Kansas City in 2017. Christine and I were perplexed. We couldn't brew a cup of coffee at home that tasted good to save our lives. We tried everything. New grinder, new pour over devices, new kettle, new coffee. Nothing made much difference.
Enter, water. That's when we figured the whole thing out. Since then, we've been ranting and rambling about water on our blog, to our customers, and to essentially anyone who is willing to listen. We've experimented. We've read. We've researched. And we think we have learned a lot, and are excited to share it with our customers.
Reserve your spot today for the free event hosted at our Winter Warehouse. It's essentially a water (and coffee) tasting party! We'll all sit around drinking the same coffee with different water and discuss what makes the difference from cup-to-cup. You'll learn things about water, and coffee, you didn't know you even wanted to know!
Join us in our Winter Warehouse, in the East Crossroads as we dive into water for coffee.
Want to catch up on our blog posts? Go here: https://www.thewildwaycoffee.com/blog/wild-water