Description
Join us on Wednesday, April 5, for "Water: Duval's Untapped Resource," a TEDxJacksonville Salon, held in partnership with Jacksonville University. The event starts at 5:30 p.m. in Terry Concert Hall at JU.
We will discuss our waterways and their impact on our region — economically and as a driver of quality of life. From the Atlantic Ocean to the St. Johns River, what vision do we have for our waterways?
Our evening will begin with a reception and light refreshments at 5:30 p.m. — followed by the opening of the program at 6. The program will include TED Talks, a panel discussion with experts throughout the region, and a dialogue with the audience.
These discussions will focus on how we can positively effect change within the Jacksonville community.
Our discussion leaders and moderator:
• Daniel Bean, Executive Partner of the Jacksonville Office of Holland & Knight and the current chair of the WJCT Board of Trustees
• Alyssa Bourgoyne, Interim Executive Director of Groundwork Jacksonville
• Lori Boyer, Jacksonville City Council President
• Aundra Wallace, CEO of Jacksonville's Downtown Investment Authority
• Quint White, Executive Director of Marine Science Institute at Jacksonville University
• Jeanmarie Grimsley, our moderator from the TEDxJacksonville volunteer team
The cost of "Water: Duval's Untapped Resource" is $12.
For directions, download the Jacksonville University Campus Map, and locate building number 13, in the Academics section. Visitor parking is located across the street on University Oaks Drive.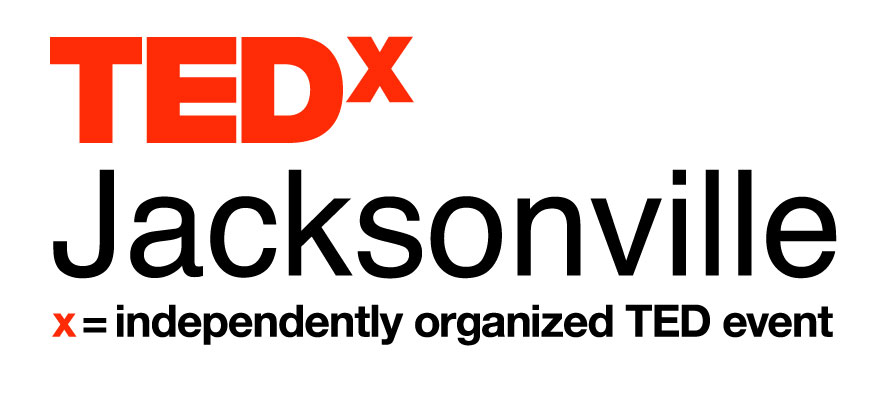 Date and Time
Location
Jacksonville University
2800 University Blvd N
Terry Concert Hall
Jacksonville, FL 32211