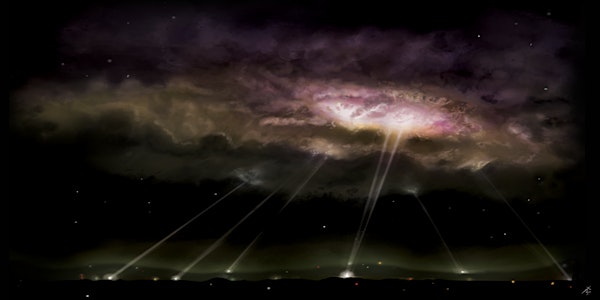 Watch The Skies Invades NYC (December 2016)
When and where
Location
NYU Game Center 2 Metrotech Center 8th floor Brooklyn, NY 11201
Description
The aliens have landed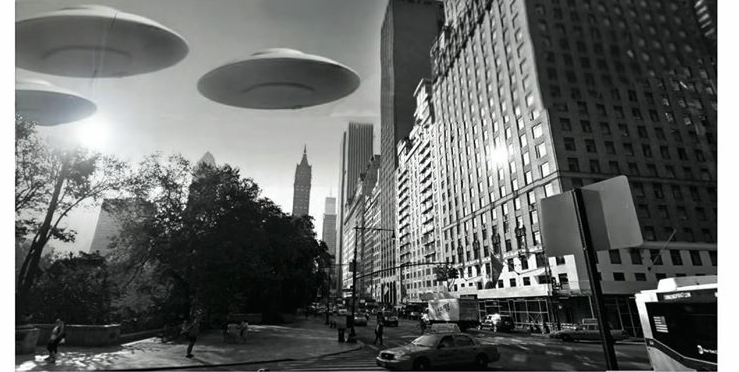 and its up to the nations of Earth to unite...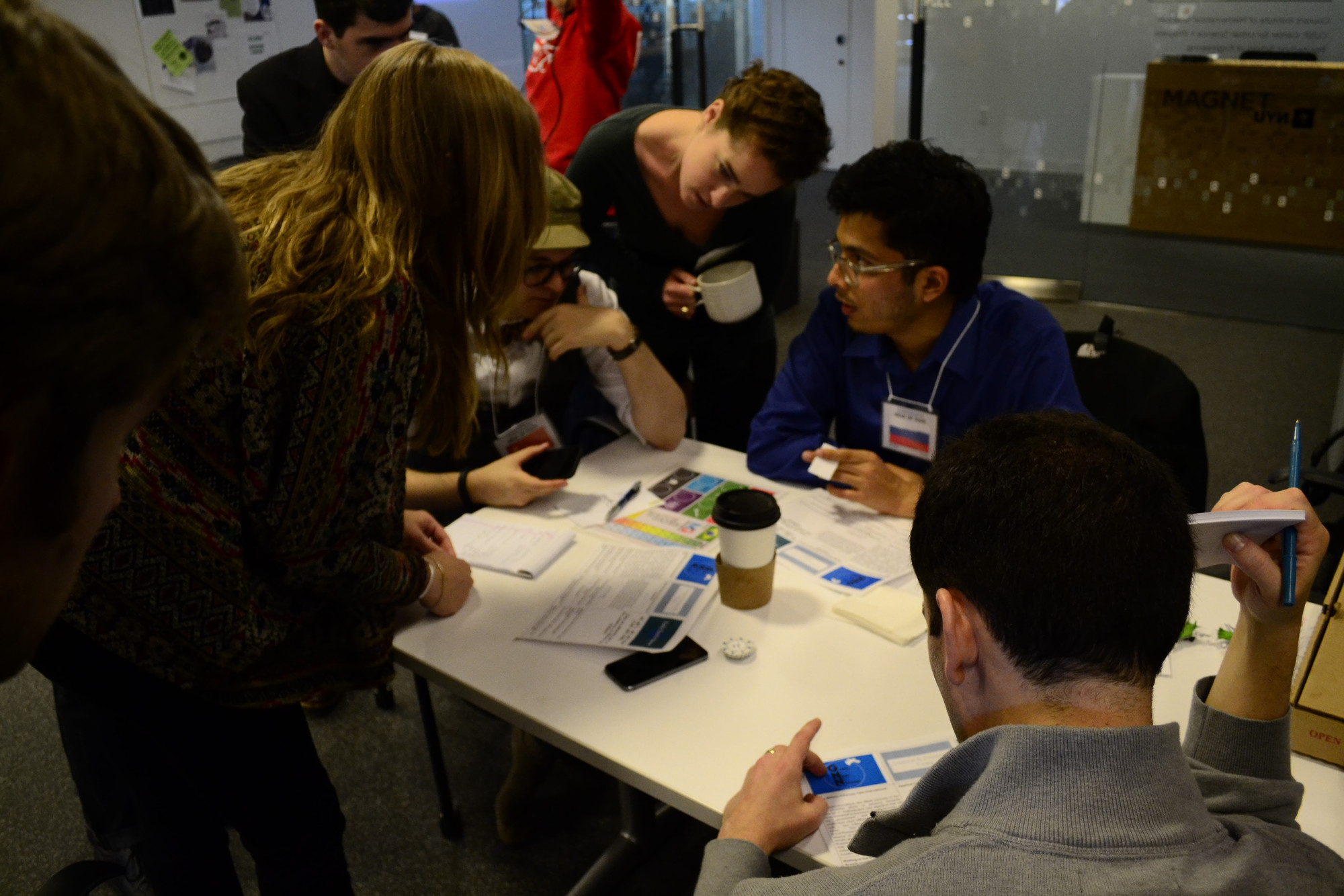 or not.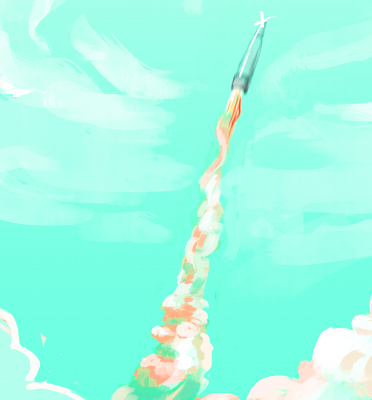 Or at the very least, maybe they can pass some UN resolutions and try not to spy on each other too much. And then there's all that interesting alien tech floating around in the grey market...

How will it all shake out? There's only one way to find out:

A MEGAGAME.
What is a megagame?
It's like a game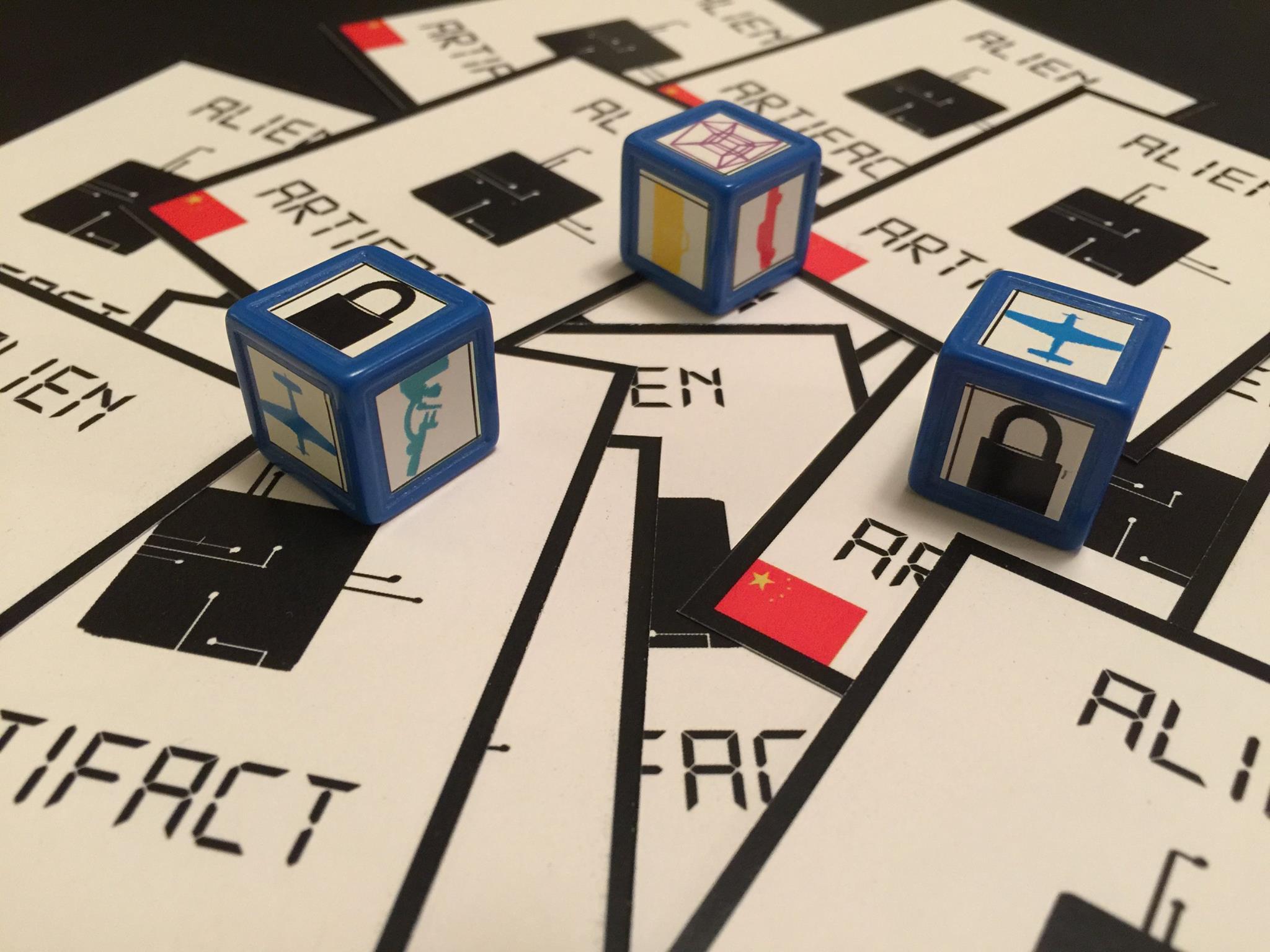 but bigger.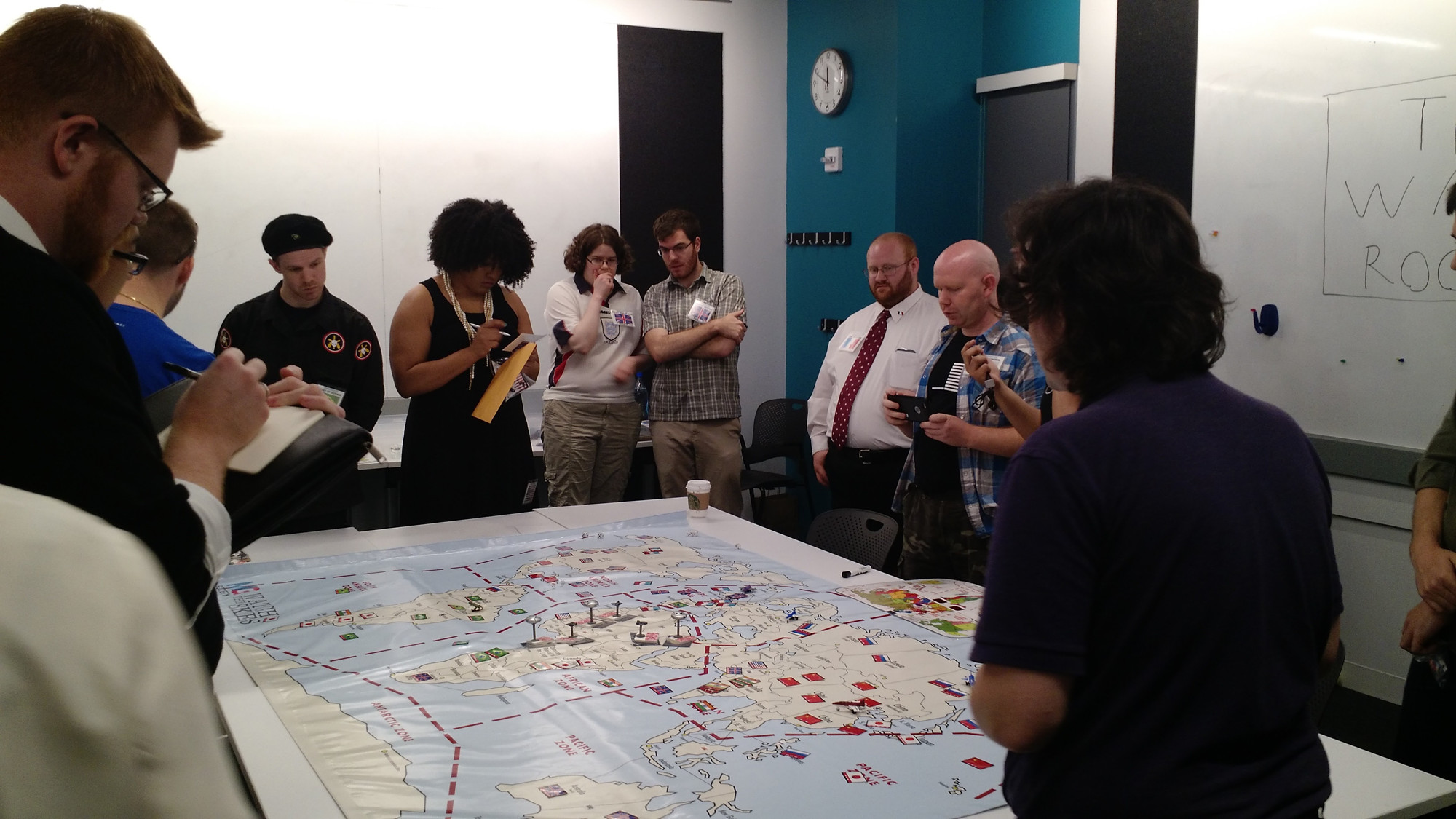 Mega-bigger.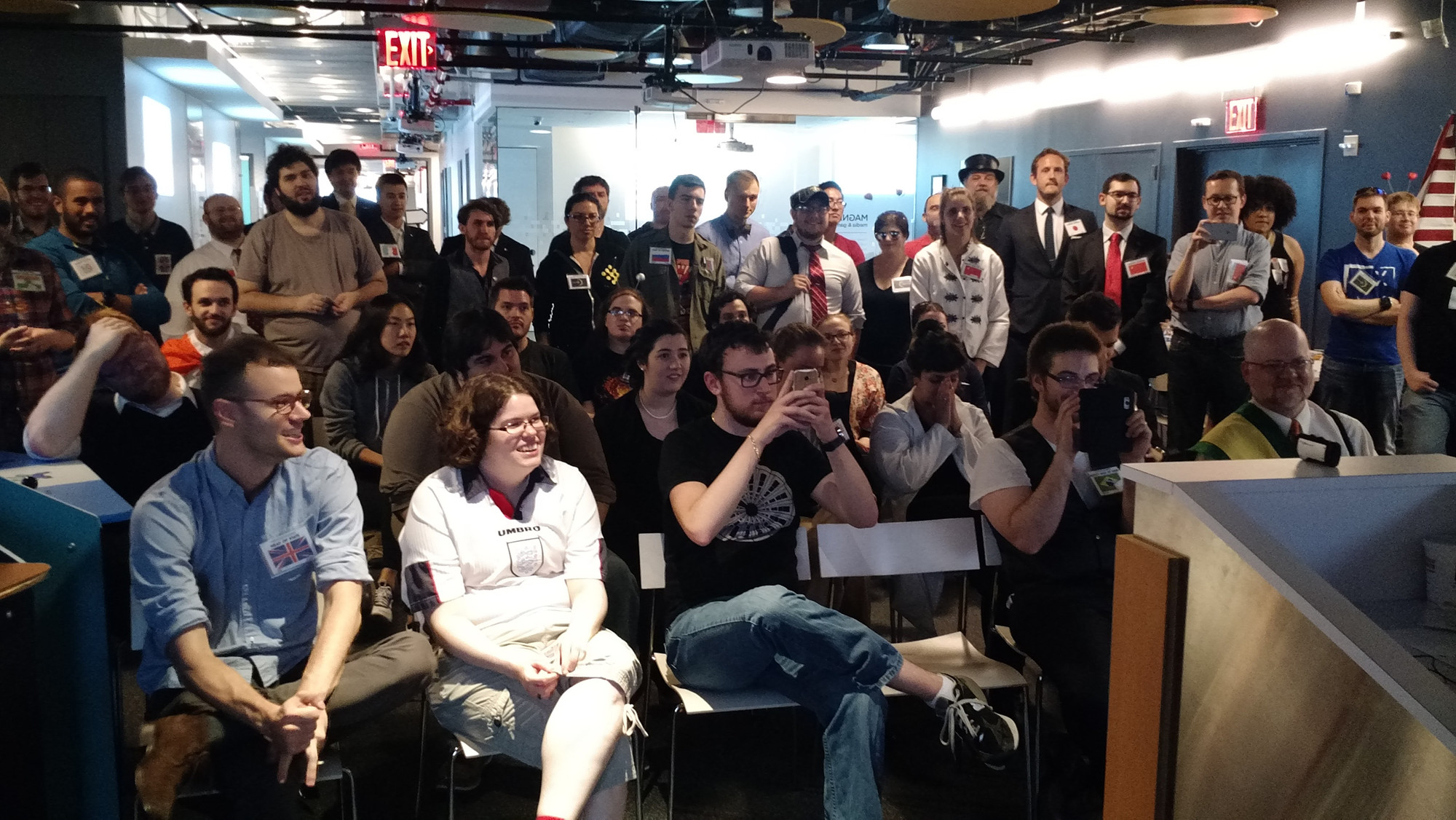 Part RPG and part board game, Watch the Skies brings together 60 players who will play on teams as various nations, journalists and the alien visitors.
Each nation is made up of a team fulfilling different roles: the Foreign Minister, the Chief Scientist, the Military Commander, the Deputy Head of State and the Head of State. The Foreign Minister will hold talks with other countries and the UN. The Chief Scientist will research new and alien technologies. The Military Commander will control the military and the spies. The Deputy Heads of State will work with the news organizations and make sure the team's plans are executing. The Heads of State will listen to his advisers and ultimately call the shots for their nation.
The journalists will be trying to report the truth using special... methods and compete to receive the coveted Pulitzer Prize. Pay close attention to journalists; their articles will have huge effects on the game!
And the aliens... well, you'll have to play the game to see what they're up to.
The game will last approximately 6 hours. We will pause for 15 minutes to allow you to order lunch and another 15 minutes for you to eat said lunch (no extra time for teleporting alien lunches in!). All game materials will be provided by the MegaGame Society, except costumes, which are not required but are encouraged!
For those of you that watched the Shut Up and Sit Down episode: over the past year we have completely reworked every aspect of the game (working with the original game creator, Jim Wallman of Megagame Makers). Don't worry, you'll have a unique experience that cannot be spoiled by past videos!
But if you're interested in past games, take a look below:
FAQs
When do tickets go on sale?
Tickets will go on sale to the general public Tuesday, November 1st at 5pm EST. Make sure to get here then to get your tickets! Tickets are on sale now!
I watched the Shut Up and Sit Down video(s) on Watch the Skies, is the game spoiled for me?
Nope! The alien motivations/plot/mechanics have changed so feel free to watch any of the videos (if fact please do - they're fantastic)
I have friends I want to play with, can I signup as part of a team?
Of course! Your team should decide on a team name before buying a ticket. When you buy your ticket you will be asked if you are part of a team, if you are click yes and enter your team name when prompted.
Do I need to know my role in a team before purchasing tickets?
Nope! We'll be finalizing teams in the coming month. After finalizing teams we will send out the different roles and allow you and your team to make decisions of who will play which roles. We will be sending out team and role specific materials three to four weeks before the actual game.
Can I buy more than one ticket?
You can buy up to 5 tickets in an order (a full human nation team). This is a good way to get tickets for your entire team if you're worried all of your team won't be able to be online to buy tickets.
How many players can play in a team?
The breakdown is:
11 alien players

5 players per human nation (8 nations)

1 player per newspaper (3 papers)
So a maximum of 54 players total can play.
What's the best way to get there?
We recommend using the excellent NYC subway system. The closest stops are about 5 minutes walking from NYU Game Center and are
A, C, F, N, R at Jay Street Metrotech
2, 3, 4, 5 at Borough Hall
Q at Dekalb
Where is the money for my ticket going?
Every dollar goes back into the game and pays for printing, the space, laminating, miniatures, eventbrite fees and any other costs that come up.
What is your refund policy?
Up to 5 weeks before the event we will issue you a full refund. After that all sales are final!
What about lunch?
We will not be providing lunch but there are plenty of venues to get a bite between rounds. We will be breaking in the middle so that everyone can get something to eat before diving back into gameplay.