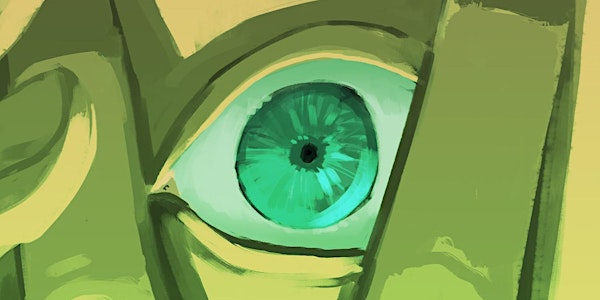 Watch the Skies Baltimore #2
When and where
Location
Melville Chapel United Methodist Church Hall 5660 Furnace Ave Elkridge, MD - Maryland 21075
Refund Policy
Contact the organizer to request a refund.
Description
Watch the Skies is a live, all day game experience. Part roleplaying game and part board game, players will take on various roles as government officials, reporters, and aliens. Will humanity unite to face the alien threat, or will the nations of Earth fail to overcome their distrust of each other? It's all up to you!
The majority of the players will be put in teams as government officials from the various nations on Earth, each with a specific role to play. There's the Chief Scientist who's in charge of researching new technology, not to mention tracking down alien artifacts to help propel the nations knowledge far ahead of its rivals. Then you have the Chief of Defense, who will be in charge of martialing the nation's military forces in defense against both terrestrial and extra-terrestrial threats. There's also a UN Delegate who will conduct diplomacy in the international community, and deal with various crises. A Deputy Head of State will deal with shady black market deals for alien tech and command the nation's spies. Finally, each nation team is headed up by the aptly named Head of State whose job is to cordinate the nation's "big picture."
Several lucky players will be journalists, each trying to claim the Pulitzer Prize. If you're part of one of the nations, make sure you stay on their good side - what they say about your nation can have a huge effect on the game!
The rest of the players will be aliens, and who knows what they'll be up to!
The game itself will last about 6 hours, but there's some extra time to account for registration, lunch, etc. Lunch is covered in the price of your ticket, as well as 2 water bottles at registration, however you are welcome to bring extra food/drinks if you wish. (Please refrain from bringing alcohol.) Everything you will need to play the game will be provided.
FAQs
I watched the Shut up and Sit down videos for Watch the Skies, is the game spoiled for me?
No way! Not only are the mechanics of the game a little different from what you saw, the alien motivations and storyline are completly different. In fact if you haven't watched them, we recommend that you check them out here - it's a great way to get an idea of what you're in for!
Can I wear a costume?
Absolutely! It's not required or anything, but dressing up for your role can be a lot of fun for everyone!
Do I have to bring my printed ticket to the event?
Nope.
Can I buy more than one ticket?
Yes, but keep in mind that each nation only has room for 5 players, so buying more than that will mean that you may not be on the same team toether. Alternitively you can come up with a team name when you purchase your ticket and we will do our best to put anyone who has the same team name together.
How many players can play on a team?
The alien team has 11 players, each of the eight human nation has 5 players, and each of the three newspapers has only one player each.
Do I need to know which role on my team I want before purchasing a ticket?
Not at all. Teams will be finalized a week or so before the event. Once that happens each team will decide among themselves who takes which role.
What is the refund policy?
Up to 4 weeks before the event we will be happy to issue you a full refund. After that all sales are final.