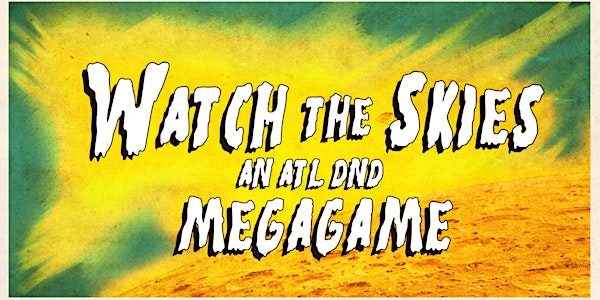 Watch the Skies: ATL D&D presents a Megagame
A massive 40+ person Role Playing Game involving politics and aliens on a global scale. Can you lead a country? Can the world come together?
When and where
Location
Georgia Beer Garden 420 Edgewood Avenue Southeast Atlanta, GA 30312
Refund Policy
Contact the organizer to request a refund.
Eventbrite's fee is nonrefundable.
About this event
ATL D&D is proud to present our first Megagame: Watch The Skies. Forty players, eight countries, two bars, and one massive adventure!
A Megagame is a new style of role playing game. It crosses all the diplomacy of a big war game with the flexibility and freedom of a roleplaying game.
Watch the Skies is best described as Model UN meets XCOM. You will play on teams where you will have a role representing a leader of country. The game will simulate aliens appearing on earth and players will have to deal with the consequences. Are the aliens hostile? Will earth go to war? Can the world come together?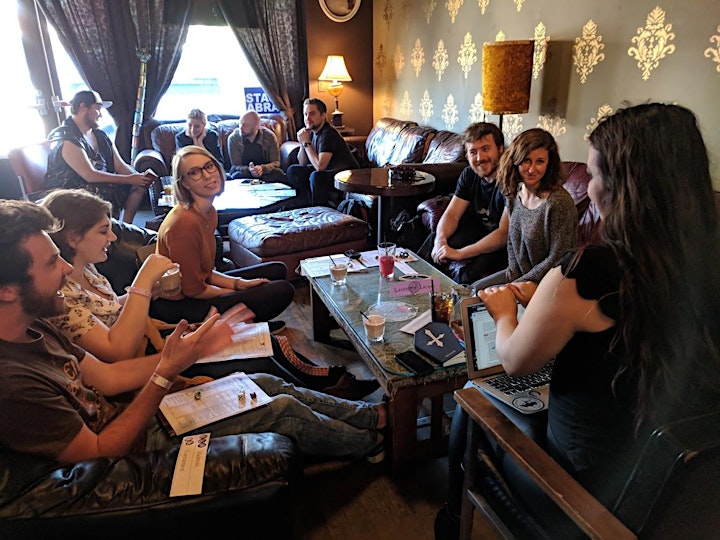 Like any good RPG Watch the Skies is played on a team. Each member of the team will have different responsibilities such as President, UN Representative, Science Advisor, Military Advisor, etc.
Teams will be formed ahead of time. If you have a team you would like to play with have each person buy a ticket for that country. If you are looking to meet players ahead of time we have a discord for discussion about the event. https://discord.gg/xgfSVvu. There will be 5 players to a team. Countries will be first come first serve. We can move people around if required.
The game will be held across two neighboring bars:
Georgia Beer Garden
Joystick Gamebar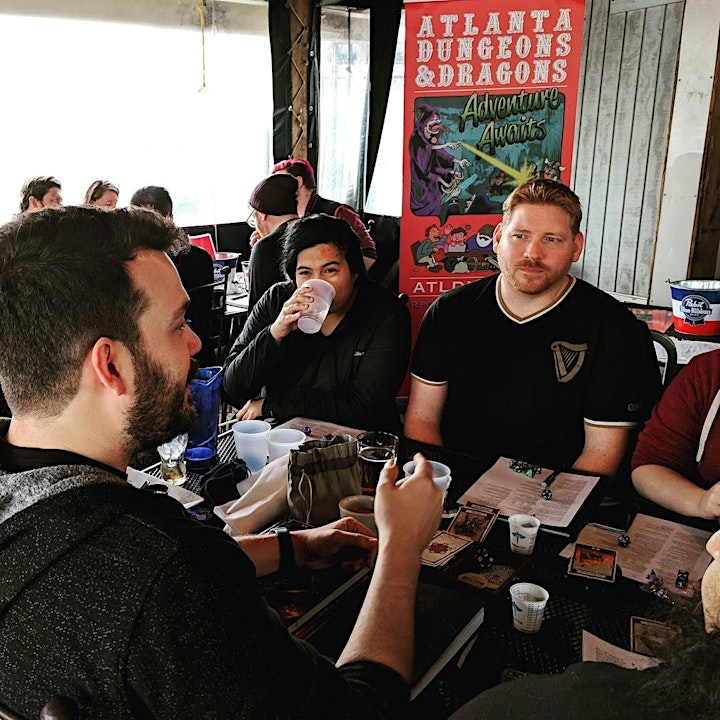 There is a $10 fee for all Players (PCs). Player registration will be on Eventbrite. If you end up not able to go you can refund your ticket up to the day before. Just let us know so we can fill your slot.
The event is free for all Non-Player (NPC) observers. You can still watch the games as the game unfolds.
Message us at Atlanta Drunks and Dragons if you have any questions. (atlantadandd@gmail.com) Or ask a question on the discord. Thanks, and we'll see you at the Event!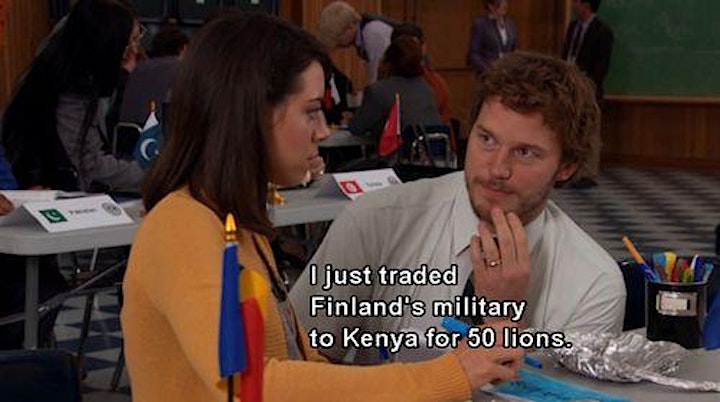 FAQ:
What system are you using?
We will be running a Megagame system called Watch the Skies.
How are we doing character creation?
There is not character creation. You will be playing as a world leader. Join the discord to find your team. Once complete you will get a briefing for your role.
How can I join a team?
We are selling tickets to the different roles. Use the event bright to buy a ticket for that country. If you want to find people in advance join the discord and put out a message.
https://discord.gg/xgfSVvu
Can I buy tickets for a whole group?
No. Each player buys a ticket individually. After a player has a ticket they can specify the team they want to play with.
Do you have an example of a Megagame?
Yes some lovely board game reviewers filmed there experience with one here.