EdFringe sell-out hit 'So It Goes' returns...to your living room! Donate today and 50% of proceeds go to Marie Curie Hospice Hampstead
About this Event
EXTENDED RUN! Due to popular demand we have extended So It Goes Online until 12th June 2020, 11:59pm.
"I have never seen a depiction of grief as deft, daring, amusing and moving as this one." 5*s The Times
Hello world!
Hannah here :) I sincerely hope this message finds you and your family well <3
In light of the current lockdown, I wanted to share some of On The Run's work with you in order to keep you entertained and engaged in the arts. All from the comfort of your own home!
So...you have 30 days to watch 'So It Goes' online!
Filmed during its debut run at the Edinburgh Fringe 2014, you can access the link FOR FREE but we suggest a donation of £3. Of the money raised 50% will go to the Marie Curie Hospice Hampstead, where my dad Mike spent his last few days. This money will support Marie Curie and the hospice during the COVID19 pandemic.
Show blurb and trailer are below...I hope you enjoy the show :)
Lots of love, Hannah xxxx
P.S. David says hi!
********************************
So It Goes
"A powerful expression of what happens in those moment when words fail us"
**** Scotsman
Hannah has always wanted to talk about her Dad. But in the seven years since he died, she hasn't quite managed it.
Not one to be defeated, she's enlisted her friend David to help her on a journey through memory, laughter and sorrow, to finally come to terms with losing her dad.
Frank, funny and endlessly inventive, So It Goes explores the light and dark sides of grief in a playful and deeply personal show.
***** British Theatre Guide, **** Telegraph, **** Independent, **** Stage, **** Time Out, **** Evening Standard
Photos and footage by Richard Davenport.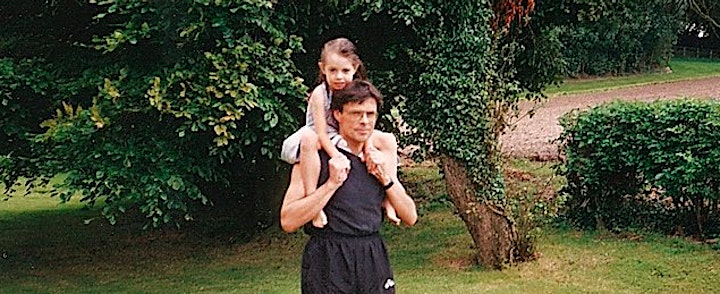 Me and my Dad in Lincolnshire circa 1992.