Description
WEATHER UPDATE: This program has been moved to Wednesday, January 28. Same time, same place, just one day later. For those unable to make the new date (and no need to decide until Wednesday), just let us know and we will process refunds accordingly.
With Super Bowl XLIX fast approaching, it's time for disciplined training in preparation to watch the game.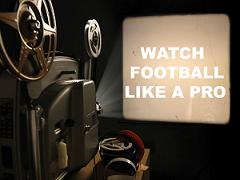 Learn more about plays, positions and "inside the locker room" insights. For example, we'll review shotgun and 4-3 plays; the role of different positions such as halfback and tight-end; and what the losing coach says in the locker room at halftime to motivate his team and what the winning coach is saying to keep the momentum full throttle.
Join the squad as we advance our knowledge of football terms, team formations and overall strategy. Game on!
Additional information:
5:30 - 6:00 networking and food; 6:00 - 7:00 program; 7:00 - 7:30 additional networking and food
Registration includes heavy hors d'oeuvres and open bar. Special thanks Paul Toomey and Wells Fargo Advisors for their support of this event.