Wat real-time data kan doen voor jouw bedrijf
About this Event
Wat real-time data kan doen voor jouw bedrijf
Real-time is 1 van de meest competitieve voordelen voor bedrijven op dit moment.
Klinkt dit allemaal nog als een "ver van je bed show" ? Vergis je niet, het principe van real-time data & innovatie staat en komt steeds dichterbij.
Nieuwere bedrijven hanteren steeds vaker een realtime-model om oudere bedrijven sneller te kunnen vervangen op de markt. Toch is het concept achter realtime-data en realtime-planning zeker niet onbekend . Denk hier bijvoorbeeld aan het JIT-principe (Just In Time).
De potentiële winst is hoog: met realtime-dataverwerking kun je on the spot je data omzetten naar actiegerichte inzichten en innovatieve processen. Niet meer zwoegen met grote datasets die dagelijks de hele cyclus moeten doorlopen.
Voorbeelden van real-time toepassingen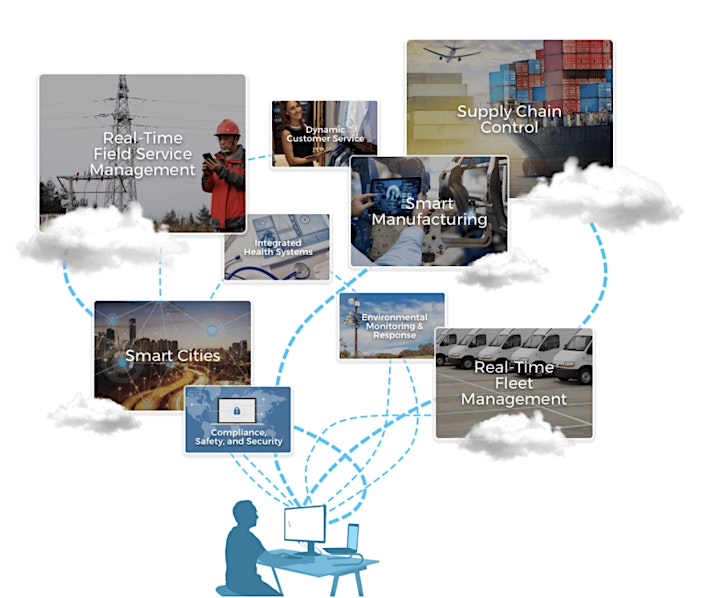 Waarom zou je innoveren met real-time data?
Opereer slimmer en efficiënter door het direct beschikken over relevante informatie
Reageer direct op marktveranderingen en evolueer snel mee naar andere processen of modellen in de markt
Hou je vinger aan de pols door real-time monitoring in elke situatie of op elke plaats
Dicht de innovatie-gap in je bedrijf door o.a. sneller te schalen naar IoT-toepassingen (vergeet niet, de markt staat altijd verder dan je initieel denkt of verwacht)
Hoe werkt dit dan precies?
Nieuwe applicaties verwerken data in real-time gestuurd door wat er op dat moment gebeurt in de reeële wereld.
Vervolgens kan deze verwerking van data op een eenvoudige manier geïntegreerd worden met artificiële intelligentie of IoT technologie om het gewenste resultaat zo snel, efficiënt en pragmatisch mogelijk te behalen.
Ben je benieuwd hoe deze applicaties net geïnstalleerd worden? Wel deze worden geïnstalleerd bij de bron van waar deze events net plaatsvinden in de reeële wereld en kan zowel in de cloud, edge als on-premise geïnstalleerd worden.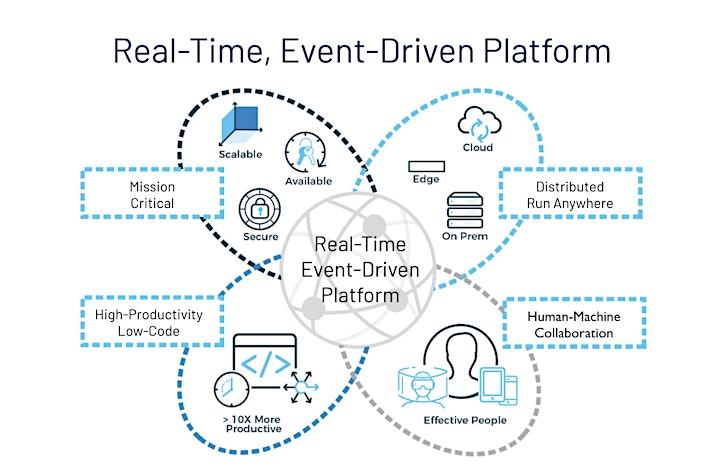 Tussendoortje
Om deze misschien wel zoveelste webinar in je thuisomgeving wat gezelliger te maken, sturen we elke deelnemer een pakketje toe met een gratis aperitiefje en snack.
Agenda
De agenda ziet er als volgt uit:
16:00 - 16:10 - Meet & Greet met een aperitiefje & snacks
16:10 - 16:55
Shift in de real-time data markt
Welke mogelijkheden zijn er in verschillende sectoren
Bekende voorbeelden van bedrijven die succesvol werken met realtime data
Uitnodiging voor ideation workshop
16:55 - 17:10 - Q& A
17:10 - ... - Op tijd voor het eten ;)
Onze Sprekers

Heb je vragen of opmerkingen , geef ons dan gerust een seintje!
Whatsapp of telefoon: 0485/30 77 92
Email: communication@aca-it.be