Description
UCSB Alumni Presents the Keynote Feature for the 2017 All Gaucho Reunion Weekend:
Wasting Time - Music at the Heart of Isla Vista
Calling Gauchos of all decades and musical tastes - from peace and love of the 1960s to the ska of the 1990s to the electronic sounds of the new millenium!
Celebrate and relive Isla Vista's rich musical tradition in a night of story-telling, acoustic music, and nostalgia at this year's All Gaucho Reunion Keynote event: Wasting Time - Music at the Heart of Isla Vista.


Featuring: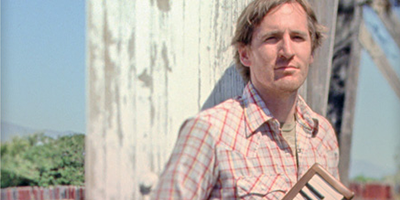 Formed in 1998, ALO (Animal Liberation Orchestra) has been Zach's primary musical vehicle over the last decade. The band's deep repertoire of material has endeared legions of fans with Gill's powerful vocals giving it all a soulful stamp. In 2005, he joined forces with fellow Gaucho and emerging superstar, Jack Johnson. Accepting an invitation to join Jack's band, Zach diversified the group's trademark sound with his multi-instrumental zest, vocals, and dancing skills. Listen to his music here.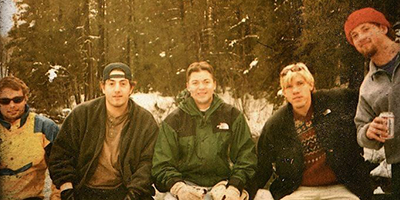 The band describes itself as high-energy rock n roll, with influences ranging from jazz and funk to rhythm and blues. Cool Water Canyon was voted "Best Local Band" by UC Santa Barbara students three consecutive years (1998-2000). The band was also one of 150 bands featured in Dean Budnick's book Jam Bands: North Americas Hottest Live Groups. Listen to their music here.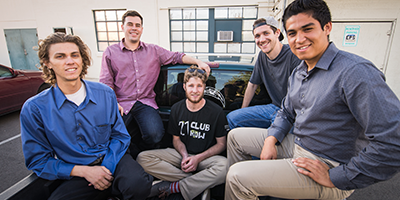 The Olés originally formed as a group of students attending UCSB. Their top shelf cocktail of reggae, hip hop, rock, funk, and blues have filled up backyards in Isla Vista for almost all of the 2010s. You can catch them rocking Cali Roots Festival this year alongside Damien Marley, Slightly Stoopid, Atmosphere and more. Listen to their music here.
J2X (Jimmy 2 Times)
Jimmy 2 Times is a four piece reggae-punk band from Isla Vista. Although J2X can easily be labeled a ska band, they perfectly blend the elements of rock, punk and ska topped off with funk. They have shared the concert stage with Limp Bizkit, Blink 182, Sugar Ray, and notably, Sublime at the 1996 Fiji Islander benefit concert in Isla Vista. Listen to their music here.
Tickets:

Tickets are limited, so purchase them as soon as you can! This event will sell-out.
V.I.P. Admission: V.I.P. seating at the front row of Campbell Hall. Plus, mingle with your favorite artists for a pre-event reception at the Mosher Alumni House. Refreshments and hors d'oeuvres are included. VIP Reception Begins at 6:30 PM at the Mosher Alumni House.

General Admission: Alumni, Staff, Faculty, and Friends

Student Tickets: Tickets for current UCSB students. PERM Number required.
Facebook Event:
facebook.com/events/912162422257427
Thank you to our sponsors: