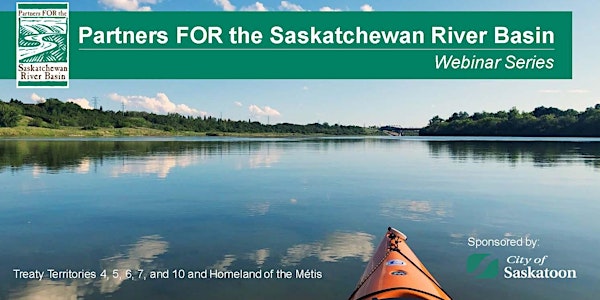 Wastewater-based surveillance for SARS-CoV-2 in Saskatchewan
In lieu of our annual conference, PFSRB is pleased to bring you a series of FREE monthly webinars featuring timely and relevant topics.
About this event
Wastewater-based surveillance for SARS-CoV-2 in Saskatchewan - methods, recent findings, and future developments
When the COVID-19 pandemic hit, Dr. Brinkmann and colleagues in the Toxicology Centre and the College of Engineering were looking for ways to contribute. Funded initially by the Global Water Futures program, they began monitoring Saskatoon's wastewater for traces of SARS-CoV-2, the virus causing COVID-19, in collaboration with staff at the City of Saskatoon wastewater treatment plant. Later, the team was able to secure funding from the Public Health Agency of Canada and expanded their program to include Prince Albert and North Battleford, as well as five First Nation communities. All datasets are shared publicly on a dashboard, and the results have been instrumental in informing public health decision-making.
Presenter:
Dr. Markus Brinkmann, Assistant Professor in Exposure and Risk Assessment Modelling, School of Environment and Sustainability, University of Saskatchewan
Dr. Brinkmann is an Assistant Professor at the University of Saskatchewan's School of Environment and Sustainability, the Toxicology Centre, and the Global Institute for Water Security. An Aquatic Toxicologist by training, his research focusses on contaminants in the water cycle, with a recent emphasis on urban stormwater runoff and municipal wastewater and their impacts on aquatic organisms, specifically fish. He is also an expert in using molecular tools to diagnose the status of the environment, including biodiversity and the presence or absence of endangered or invasive species. The same molecular tools are also useful for monitoring wastewater for traces of infectious diseases, such as SARS-CoV-2.
Sponsored by City of Saskatoon.

Organizer of Wastewater-based surveillance for SARS-CoV-2 in Saskatchewan