Description
Sustain OC 9th Annual Conference
Waste Stream Management
Title Sponsors:
Innovations, technologies and new approaches being developed to undertake the tremendous challenges of Waste Stream Management.
The challenges - and potential solutions - include evolving goals and requirements created by legislative mandates for landfill diversion, the rapidly changing economics of recycling and organic waste handling and recycling, as well as waste-to-energy transformation processes.
The California State Legislature and the Governor's Office have set an ambitious goal of 75 percent recycling, composting or source reduction of solid waste by 2020, calling for a statewide approach to decreasing California's reliance on landfills. This is initiating the next evolutionary phase of waste management in California: an approach that makes current landfill diversion programs equal partners with materials management program to achieve the highest and best use of all materials in California.
Mandates to divert waste from landfills presents unique challenges, but also drives recent innovations and creates new business opportunities.
The Sustain OC Waste Stream Management Conference will examine the impact of AB 1826, SB 1383 and other legislative actions on businesses in Orange County and throughout Southern California and review the recent technical developments and programs that have achieved success in waste stream diversion through recycling, source reduction, waste-to-energy transformation process and more.
Agenda (subject to change)
8 – 8:20 - Registration & Networking
8:20 – 8:25 - Welcome Remarks
Scott Kitcher, President & CEO, Sustain OC
8:25 – 8:40 – Thought Leader Presentation: Waste Not, Want Not, Why Not: Human Behavior and Recycling Program Design - Jean-Daniel Saphores, Ph.D., Professor, Dept. of Civil and Environmental Engineering, UC Irvine

8:40 – 9:00 am – Waste Stream Management Key Stakeholder Perspective – Series of specialists providing brief overviews of new developments, issues and legislative mandates impacting waste stream management, recycling and landfill diversion efforts in Southern California.
Antonia Graham, Assistant to the City Manager, City of Huntington Beach
Anne Brown Krieghoff, Facilities Management Sustainability Program Manager, UC Irvine
9:00 – 9:20 – CalRecycle Perspective & Update
Mallory Burden, Environmental Scientist, California Department of Resources Recycling and Recovery (CalRecycle), Local Assistance and Market Development Division - South Branch
9:20 – 9:40 – Corporate Perspective on Waste Stream Management & Sustainability
Dimitri Shanin, Environmental Sustainability & Social Responsibility Leader, Raytheon Company
9:40 – 10:05 – Materials Commodities Markets and their Impact on Recycling
Dan Domonoske, Executive VP, Potential Industries
10:05 – 10:20– Networking Break
10:20 – 11:20 – Panel: California Landfill Diversion Requirements: A Perfect Storm on the Horizon?
Brian Probolsky, Contract and Program Support Manager (Panel Moderator) / County of Orange OCWR
Clarke Pauley, Vice President, Organics & Biogas Division / CR&R Environmental Services
Kevin Mattson, Sr. Manager, Organics Project Development / Waste Management
Mike Learakos, Executive Director / Waste Not OC
11:20 to 11:40 - Waste Stream Management Mini-Film Festival – Samples of short videos addressing waste stream & landfill issues
11:40 to 12 noon – Innovation Showcase – Presentations of new products and innovative approaches for addressing waste management and recycling challenges.

12 noon – 12:15 pm – Sustain OC Awards presentation
Cleantech Company of the Year
Sustain Orange County Chairperson's Award
Government of the Year
Van Vlahakis Environmental Excellence Award
12:15 – 1:30 pm – Networking Lunch
The Sustain OC Annual Conference is a highly successfully yearly event that highlights local companies and regional business innovators that are leading the way to a more sustainable future by pioneering solutions and approaches to the region's most significant sustainability issues.
Title Sponsors:


Supporting Sponsor: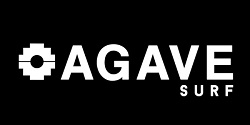 Van Vlahakis Environmental Excellence Award Sponsor: