Description
YUKATA DRESSING AND UCHIWA CRAFT WORKSHOP
Be dressed with casual summer kimono by Japanese popular designers!
Be dressed in Yukata (summer casual type of Kimono) especially designed by unique designers who are popular among young women in Tokyo! You can learn how to wear Yukata and how to make original Uchiwa fan with coordination by designers. After the workshop is over, spend time taking pictures at CUBE_1 & original photo spot at Installation Cube.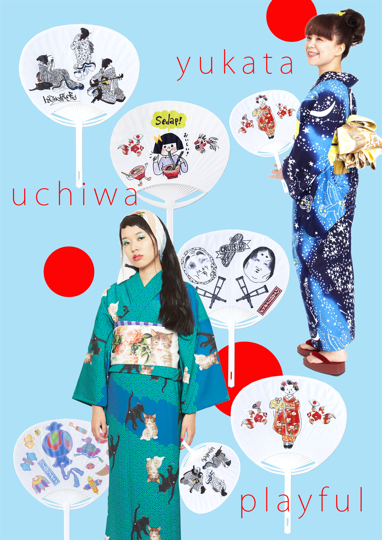 ---
Workshop Details:
• DATE: 18th & 19th November 2017
• TIME:
Session 1: 2:00pm-3:30pm
Session 2: 4:00pm-5:30pm
Session 3: 6:00pm-7:30pm

(The event will begin on time, please be punctual)
• VENUE: 3F THE CUBE / CUBE_1 (ISETAN The Japan Store Kuala Lumpur)
• ADMISSION FEE: RM70

* This workshop is exclusive for ladies
* GST included
* Limited spaces are available for the workshops.
* Children under 13 must be accompanied by parents or guardians.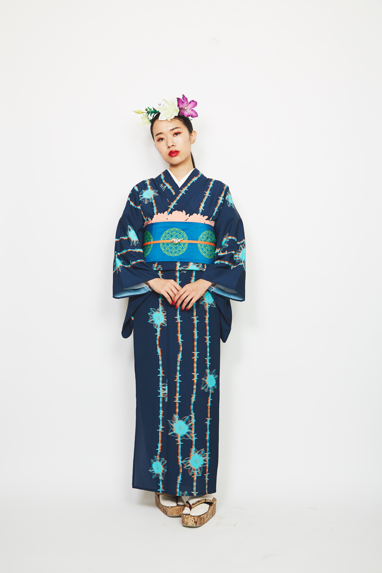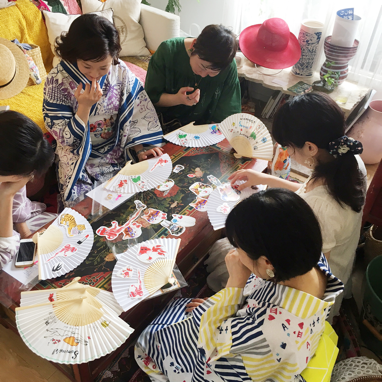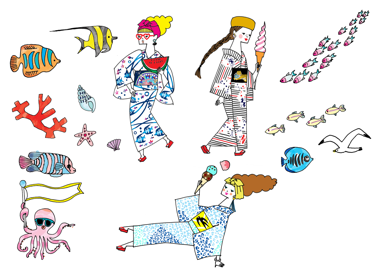 ---
Lecturer Introduction: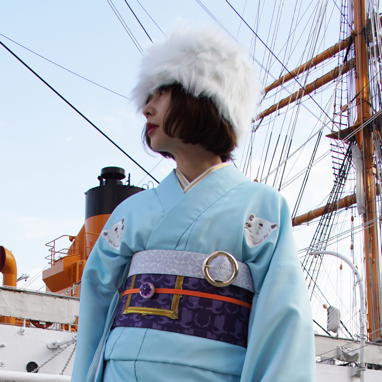 Tomoko Yamada (Highcaloryotome)
She creates designing Kimono using the essence of contemporary trends and the latest fashion as subjects, to get dressers to communicate with others.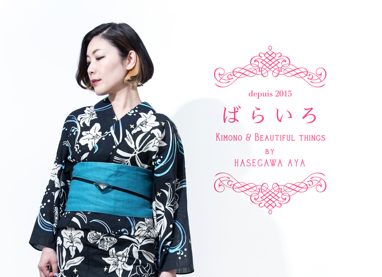 Aya Hasegawa (BARAIRO)
Aya Hasegawa, who is an illustrator, designs outside the box of Kimono fabric. On the other hand, she takes over the traditional dyeing technology, Chusen from the Meiji era.

---
FAQs
What's the refund policy?
Non-refundable policy. There are NO REFUNDS and NO EXCHANGES. All ticket sales are final.
---
浴衣着付け体験&うちわ作りワークショップ
20~30代女性に人気の浴衣ブランド「ハイカロリイオトメ」「ばらいろ」の浴衣の着付け体験イベントです。浴衣デザイナーと一緒に、オリジナルうちわも作れます。ワークショップの後は、浴衣姿で館内をお散歩したり、フォトブースで写真を撮ったり、楽しくお過ごしいただけます。
---
○日 時:2017年11月18日(土)・19日(日)
1st Session: 2:00pm~3:30pm
2nd Session: 4:00pm~5:30pm
3rd Session: 6:00pm~7:30pm

○会場:3F THE CUBE / CUBE_1 (ISETAN The Japan Store Kuala Lumpur)

○参加費:RM70/1名様
※このワークショップは女性限定です。
※表示価格はGST込みです。
※お席に限りがございます。お申し込みは先着順です。
※13歳未満のお子様は、保護者同伴でお願いいたします。
※定刻通り開始いたしますので、遅刻されないようにお気を付けください。
---
着物がリアルクローズだった時代は、その時その時の時代性を盛り込んだ自由なデザインの着物が流行を作っていました。ハイカロリイオトメもそれに倣い、今の時代性や流行をモチーフにとりいれ、着ている人と他者とのコミュニケーションツールとなるようなデザインの着物を生みだしています。


山田智子
1968年生まれ
生け花(池坊)の師範の祖母・書道の師範の母のもと、日本文化に触れながら育つ。
社団法人全日本きものコンサルタント協会認定きものアドバイザー1級取得
全日本きもの装いコンテスト・カジュアルの部関東大会1位
2003年に、和装ブランド「ハイカロリイオトメ」を立ち上げる
---
『イラストレーターが手がける着物の世界』
ハセガワ・アヤが呉服の枠から飛び出してファッションとして楽しむ和装を展開するブランド。中でも力を入れているのが明治時代からの技術を現代に引き継ぐ「注染技法」で染められた浴衣。夏のまばゆい日差しの中を涼やかに歩く女性をイメージして、自身が愛して止まない「夏」を閉じ込めました。美しい思い出の1シーンに「ばらいろ」の商品があると幸いです。


イラストレーター ハセガワ・アヤ
雑誌のファッションイラストを中心にティーンからミセスまで幅広く手掛ける。2008年から着物好きが高じて浴衣ブランド『ポワソンドール』を立ち上 げ、浴衣をプロデュース。2010年単身NYに渡り、レストランの壁画、メニュー等のツールを 手がける。2015年自身のイラストをメインにした着物ブランド『ばらいろ』を立ち上げる。2016年2017年阪急うめだ本店3階にて『ばらいろbyハセガワ・アヤ期間限定ショップ』を展開。2017年猫のためのイベント「POM POM CAT」メインビジュアル担当。