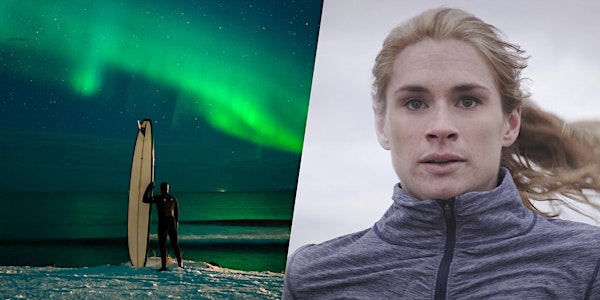 Washington West Film Festival Presents Shorts Program: Surf and Turf
When and where
Location
Bow Tie Cinemas Reston Town Center 11 & BTX 11940 Market Street Reston, VA 20190
Description
There's simply no other way to say it -- inspiring. These two long-form short films push the limits on the ground and at sea. 72 min
Under an Arctic Sky
This film follows six surfers along with adventure photographer Chris Burkard and filmmaker Ben Weiland as they seek out unknown swell in the remote fjords of Iceland's Hornstrandir Nature Reserve. Chartering a boat, they depart from Isafjordur on the cusp of the largest storm to make landfall in 25 years. Knowing that storms bring legendary swell, the crew are optimistic, but they face failure when the storm forces them back to shore. Making the decision to continue the expedition by road, they experience the brutality of Iceland's winter and begin to question whether searching out the unknown is worth risking their lives. Despite setbacks, the team pushes on and finds that uncertainty is the best ingredient for discovering the unimaginable. 39 mins.
Run Mama Run
After the best track season of her career, elite runner Sarah Brown unexpectedly became pregnant when her IUD failed. Run Mama Run follows Brown as she trains through her pregnancy and attempts to make the U.S. Olympic Track and Field team—just 16 weeks after giving birth. 33 mins.
Presented in partnership with Cadillac.
Filmmakers will participate in a Q&A following the Saturday screening.