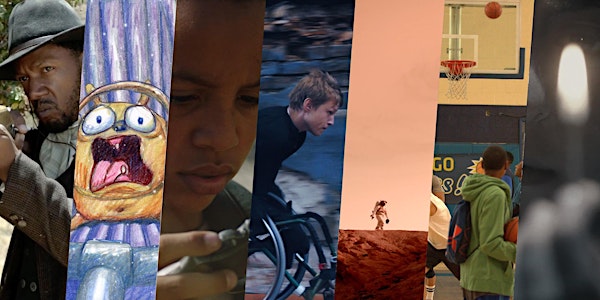 Washington West Film Festival Presents Shorts Program: I Will Survive
Location
Bow Tie Cinemas Reston Town Center 11 & BTX
11940 Market Street
Reston, VA 20190
Sales Have Ended
Ticket sales have ended
Sorry! This event has passed and we are no longer selling tickets. If interested in seeing other Washington West Film Festival events, see our website: www.wwfilmfest.com Thank you!
Description
Whether in places like the wild west, outer space, or a high school basketball court, the stakes are high. 91 min

Fireplace
Inspired by true events. It is Christmas Eve in Syria. A small kid plays hide and seek with his dad, picking the most unexpected place to hide—the fireplace. As a jet fighter bombards the house, the fireplace stands. But now, the child finds himself trapped and alone. 12 min
Game
A new kid in town shows up at the high school boys basketball tryouts and instantly makes an impression. Will talent and drive be enough to make the team? 15 min
It's Just a Gun
When young Gabe finds a .38 Smith & Wesson, it sets in motion a series of events that will change him forever. 14 min
Lawman
Based on real-life events that took place in America in 1875, in Indian Territory: Bass Reeves, the first African-American deputy U.S. marshal, arrests an outlaw, Glen Huddleston, and brings him toward encampment. A battle of wills arises between them as the outlaw tries to psych out the deputy to escape. 13 min
Icarus
When a Mars colony's comm satellite is damaged, Emilia Riley sets out on a simple repair excursion. When a malfunction aboard the shuttle cuts connectivity to the ground, Emilia's son makes the knee-jerk decision to go after her. 20 min
Just Go!
Inspired by the incredible true story about a young man named Just who lost both of his legs in a childhood accident and who is in love with the girl next door—Ieva. The story begins when Just meets Ieva on the doorstep of the house they both live in. They start a flirty conversation that is interrupted by two thieves, who rob Ieva in front of Just. In the blink of an eye, Just decides to follow the thieves to retrieve Ieva's bag and conquer her heart. 11 min
Cop Dog
The sixth film in Bill Plympton's Oscar-nominated "Guard Dog" series, in which our plucky hero has a new occupation: patrolling our airports sniffing for illegal drugs. You know that's not going to end well. 6 min
Filmmakers will participate in a Q&A following both screenings.