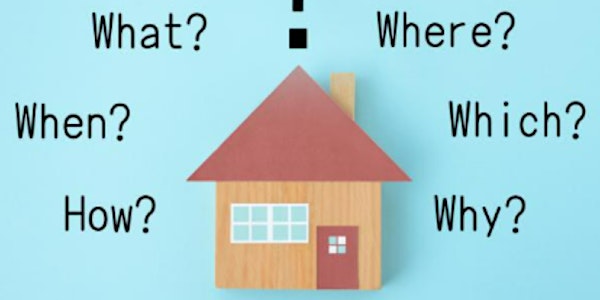 Washington State Homebuyer Education Registration
Washington State First-Time Homebuyer Education Registration
About this event
COMMISSION-SPONSORED SEMINARS
Through local partnerships, the Commission helps homebuyers learn how to purchase and maintain a home. Commission-sponsored homebuyer education seminars are the first step in purchasing a home. They are free and open to the public, include information about the Commission's first mortgage programs, downpayment assistance, and other loan programs; and are accepted by all affordable housing loan programs as meeting or exceeding educational requirements.
INSTRUCTORS HAVE ATTENDED TRAINING AND AGREED TO STANDARDS WHICH ASSURE THAT:
Seminars are at least five hours in length, covering all major aspects of the home buying process.
Seminars are presented in an open, unbiased format.
Seminars use approved training materials and handouts.
Seminars are offered by professionals who have attended the Commission's instructor training.
No direct marketing or sales presentations may be given either by the instructor or any guest speakers.
SEMINAR WORKBOOK
Guide To Home Loans workbook is provided by the Washington State Department of Financial Institutions.
RESERVATIONS ARE REQUIRED FOR ALL SEMINARS
If you will be using any of the Commission's programs to purchase your home, you must complete the seminar before your loan officer can lock in your interest rate. Many people find they gain enough information at the seminar to successfully locate and finance a home of their own. Others may find they need additional assistance. Contact us with questions at vbarr@houseloan.com.