Description
Saturday, April 22nd is Earth Day in Chicago!
Join us for a day of Clean up and other fun activities!

Volunteer tasks include picking up trash and sticks, raking leaves, mulching, and so much more!

Washington Square Park

901 N. Clark St. Chicago, Illinois 60610
Waiver:
All volunteers must sign a waiver either before or the morning of the event. Preview the waiver here.
Bring a signed copy of the waiver (or sign one at the event).

Notes:
• You are welcome to attend the city-wide Earth Day celebrations going on until 2pm at Humboldt Park!
•All sites with be equipped with the necessary tools and materials. Most sites will have extra work gloves - but you may want to bring your own to insure you have a pair.
•T-Shirts will be given on a first come, first served basis.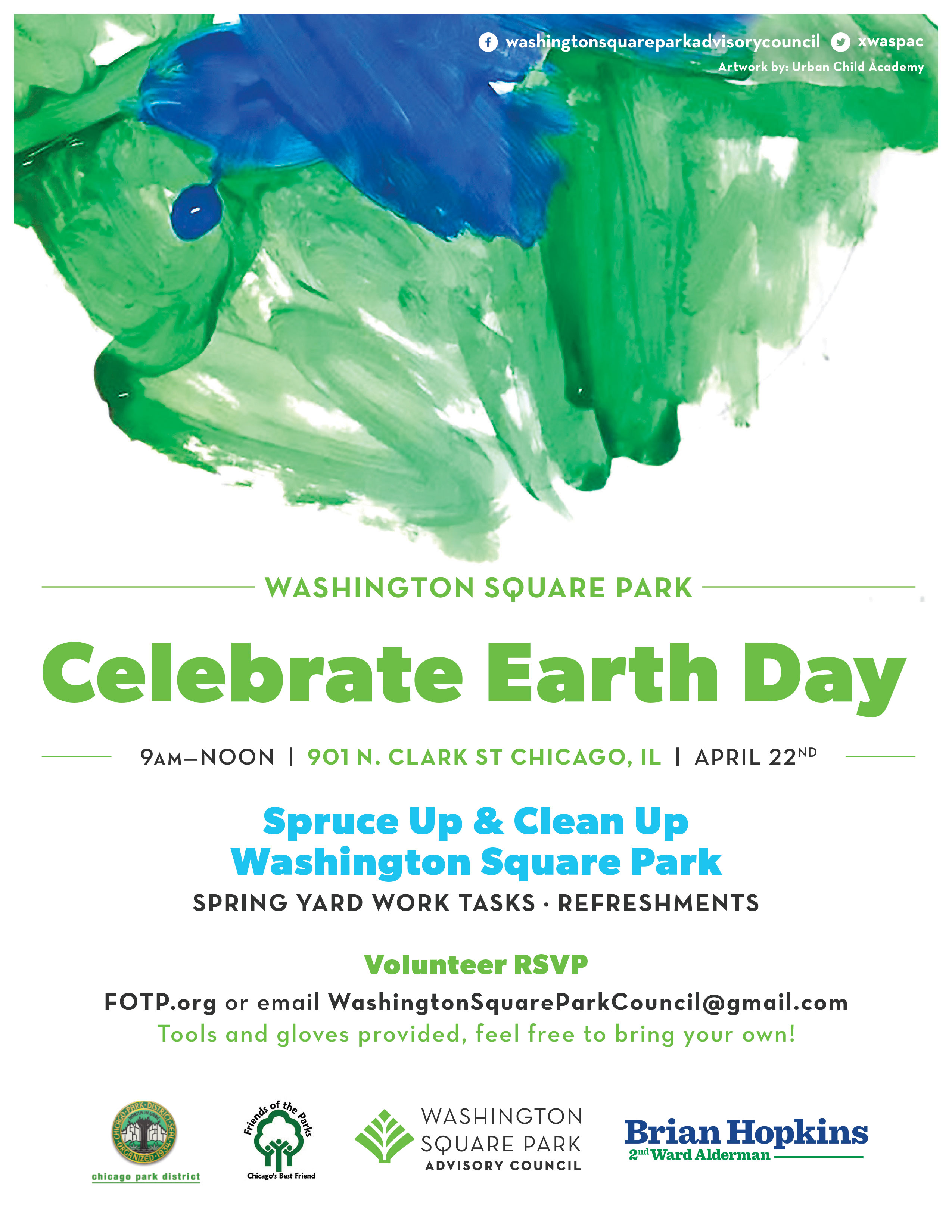 Friends of the Parks' Earth Day Parks & Preserves Clean Up and Celebration began 28 years ago as a way to engage communities in their local parks and forest preserves. Today, FOTP partners with a multitude of other groups including: Friends of the Forest Preserves, Chicago Park District, and Forest Preserve District of Cook County.

Love Your Mother Earth: 28th Annual Earth Day Clean-Up will take place on Saturday, April 22, 2017 from 9AM to Noon, in parks throughout the Chicago area. From Noon to 2PM there will be a celebration at Humboldt Park (including lunch, games, and activities for all ages)!