About this Event
The Washington Justice is coming home! Join us Sunday, May 18th 1pm at Tenley Bar and Grill to meet the team we've all been rooting for all season.
We'll be kicking off the day with a performance by Ralfington at 1pm. GEX DC Area Esports will be setting up a LAN freeplay so get in a couple workshop games with your friends ... and maybe even the players! We're handing out free swag and raffling away sweet prizes. Swing by our photobooth to get a picture with your friends and then get it signed by your favorite Washington Justice member. We'll be hosting a Q&A with our players and coaches then signing your gear; so bring your burning questions and favorite swag.
Tenley Bar and Grill will be serving delicious food and cold drinks all day long!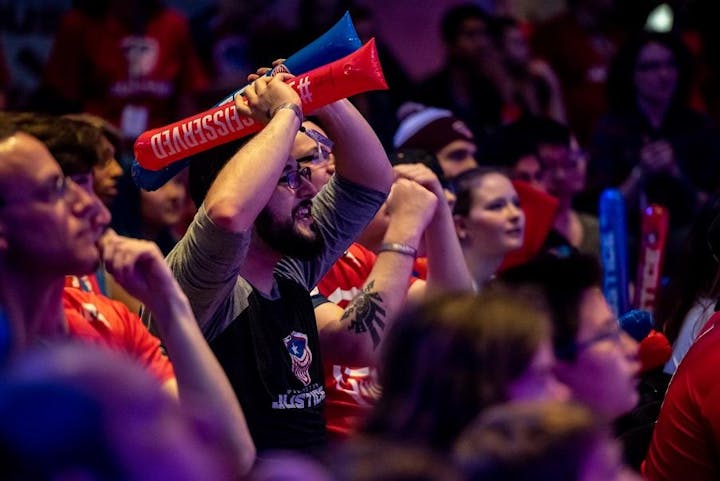 FAQ:
Is this event open to all ages?
Yes, the doors are open to any and all interested in meeting the DMV's Overwatch League team. Persons under the age of 18 have admission, but will be given a wristband to designate their status as a minor. Alcohol will not be served to guests under the age of 21. All guests 21 and over must provide state-issued ID or passport.
Is there a cover charge for this event?
There is no admission fee for attending. Hang out with the team enjoy the music and games.
What are my transportation options?
Tenley Bar and Grill is conveniently located next to the Tenleytown-AU metro station alongside public street parking and private lot parking.