Description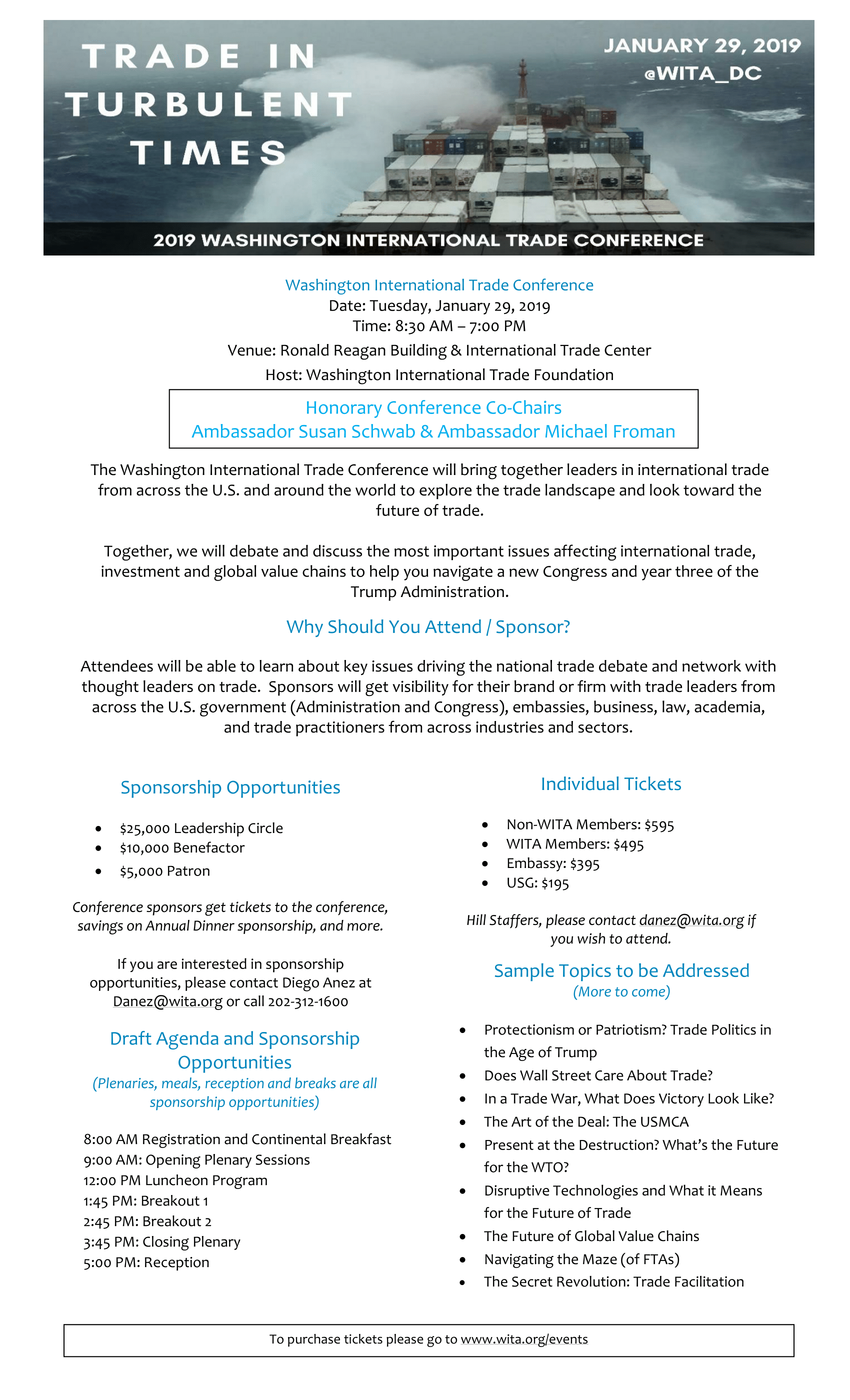 WITA is Washington's premier trade forum. It is the largest non-profit, non-partisan organization in our nation's capital dedicated to providing a neutral forum for an open and robust discussion of international trade issues. Contributions to support the Washington International Trade Conference are tax-deductible, and can be made to the Washington International Trade Foundation – a 501 (c)(3) organization that supports the educational mission of WITA.
Sponsors will get visibility for their brand or firm with trade leaders from across the U.S. government (Administration and Congress), embassies, business, law, academia, and trade practitioners from across industries and sectors.
---
WITA has a 2 week cancellation policy. Any cancellations made within 2 weeks of this event will be charged to cover costs.