Location
Bingham McCutchen 2020 K Street NW Washington, DC 20006-1806
2020 K Street Northwest
Washington, DC 20006
Description








Get the Newly Released
Massolution's 2013CF The CrowdFunding Industry Report
and a ticket to this event here - 2 for 1 offer
The Soho Loft
and
FundingPost
present

Washington DC VC & Angel Event
Sponsored by Bingham McCutchen, WeiserMazars
Interested in meeting early-stage Angel Investors and Venture Capitalists in DC?

Then register for the The Soho Loft and FundingPost event on Thursday, July 18, 2013!

The Soho Loft and FundingPost has hosted 200+ sold-out venture events in 22 cities over the past 11 years. At our next event, the panel of investors will focus on Early-Stage Venture Investing:
How to meet investors, pitch them, and what it really takes to get them to write you a check! We will be discussing trends in Early-Stage Investing, hot sectors, sectors that these Angels and VCs look at, things that are most important to them when they are considering an Investment, the best and worst things an entrepreneur can do to get their attention, additional advice for entrepreneurs, and, of course, the best ways to reach these and other Investors. There will be plenty of time for networking with the Investor panelists, both before the panel & after the panel at the Cocktail Party!

As an additional benefit, entrepreneur 1/4 page summaries will be given to the investor speakers and attendees. All of the Investors will get your company description and contact info!
Register today, as this event will sell-out and seating is limited!
Additionally, there will be an Optional Pitching Workshop Lunch from 11am-1pm. The cost to participate in the workshop will be $350. This Lunch Workshop goes in-depth into what makes a good elevator pitch. We help you build your pitch from the ground up, helping you to give investors a clean and concise elevator pitch, with the information they NEED to hear to make a decision on your company. It includes the $75 ticket to the event and a 2-minute Pitching Spot to the Investors during the event!
Mr. Joe Rubin runs the pitch workshops and has been running them for 10 years. The structure and information is a must hear for any company in the world. These consist of 1-2 hours exclusive seminars that discuss what angels and VCs wants to hear. These also allows the pitch workshop participants watching to volunteer and do their 2 minute pitch without panels, slides or visuals for instant critic, suggestions and guidance by angels and VCs in the public. Only 10-20 volunteers get to pitch on the spot and we have seen good pitches get the attention of angels and VCs on the spot.
Location: Bingham McCutchen
2020 K Street NW Washington, DC 20006-1806
Date: Thursday, July 18, 2013
Time: 2:00pm - 6:00pm
Cost:
- Entrepreneur Raising Capital - Event:$75
- Entrepreneur Event + Pitching Workshop (14 left): $350
- Investor / Service Provider: $85
- Entrepreneur Event + Pitching Workshop + Massolution 2013CF The CROWDFUNDING INDUSTRY REPORT: $495
Crowd Investing Panel

Speakers: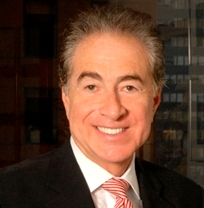 Founder & CEO, Asset Alliance Corporation
Bruce H. Lipnick is Founder, Chief Executive Officer and Chairman of the Board of Directors of Asset Alliance Corporation ("Asset Alliance"). He is also Chairman and Chief Executive Officer of Asset Alliance Advisors, Inc. He has an extensive background in alternative investments with over 38 years of experience in the investment management and financial services industries, and was a pioneer in utilizing various hedging techniques in portfolio management in the early 1970's through the 1980's.
Among other affiliate manager-related activities, Mr. Lipnick serves on the Board of Directors of many of Asset Alliance's subsidiary and sponsored funds. He is also a member of the Asset Alliance Investment Committee, Transaction Structuring Committee and CIO of the Asset Alliance Manager Participation Fund. Prior to founding Asset Alliance, Mr. Lipnick served as principal, general partner and senior executive officer for several investment management organizations including Wharton Management Group, Inc., which he founded in 1982 and also served as president. Mr. Lipnick is a member of the Advisory Council of the Milken Institute California Center and of the Advisory Board of the Eco Power Conference in Brazil.
He is also a member of United States House of Representatives Speaker Nancy Pelosi's Speaker's Cabinet, and in 2002 he received Ernst and Young's Entrepreneur of the Year Award. Mr. Lipnick is a supporter of the New Combinations Fund for the New York City Ballet, a supporter of the School of American Ballet at Lincoln Center and a benefactor for the Washington Ballet. He is also a patron of MOMA and the Metropolitan Museum of Art, a past Dinner Chairman of Petra Nemcova's Happy Hearts Fund and a board member of Hedge Funds Care. In 2008, Mr. Lipnick received the Lifetime Humanitarian Award for Giving from Hedge Funds Care.
In May 2011, Mr. Lipnick received the Lifetime Achievement Award from The Young Jewish Professionals (YJP) for his career in the corporate finance world, spanning almost four decades. In 2012 Mr. Lipnick was named Executive of the Year in Investment and Financial Planning by Worldwide Who's Who. Earlier in his career, Mr. Lipnick was President and Founder of the Elms Companies and was Vice President of Ladenburg Thalmann & Co., a merchant investment bank, in addition to founding and serving as President of Pierpont Management, Inc., a family office. Mr. Lipnick received a Bachelor of Arts in Finance from Long Island University in 1969. Mr. Lipnick has directly or indirectly owned or operated seats on several major U.S. Securities and Commodities Exchanges. Mr. Lipnick is a member of the Board of Directors for the Federal Enforcement Homeland Security Foundation.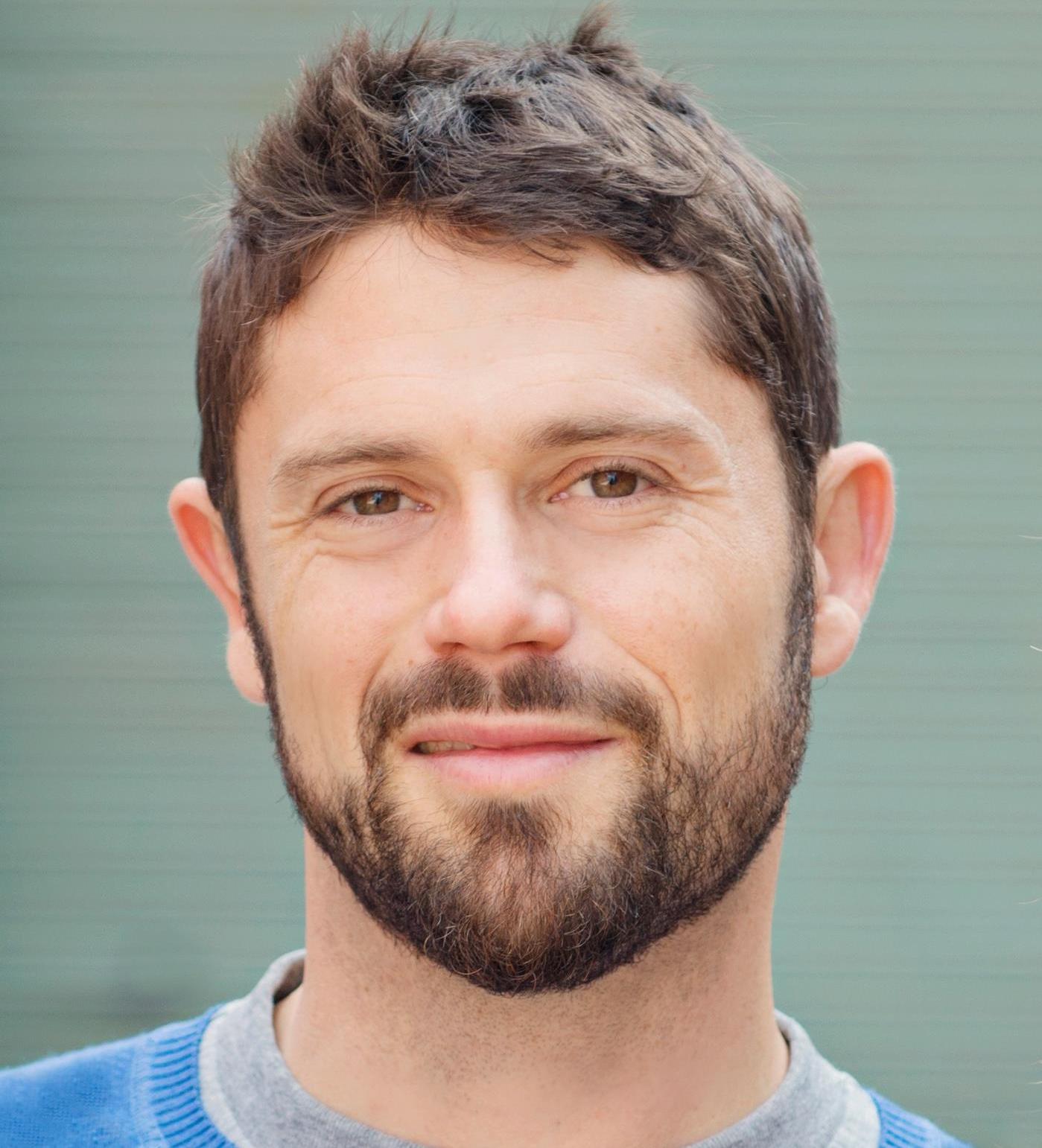 Founder, Fundrise
Benjamin Miller is a founder of Fundrise and also co-founder of Popularise, a real estate crowdsourcing website. With 15 years of experience in real estate and finance, Ben has acquired, developed, and financed more than $500,000,000 of property in his time as Managing Partner of WestMill Capital Partners and President of Western Development Corporation.
Ben also started US Nordic Ventures, a cross-Atlantic private equity and operating company. Ben has worked as an analyst for Lubert-Adler, a private equity real estate fund. Ben was part of the founding staff of Democracy Alliance, a progressive investment collaborative. He is a graduate of the University of Pennsylvania.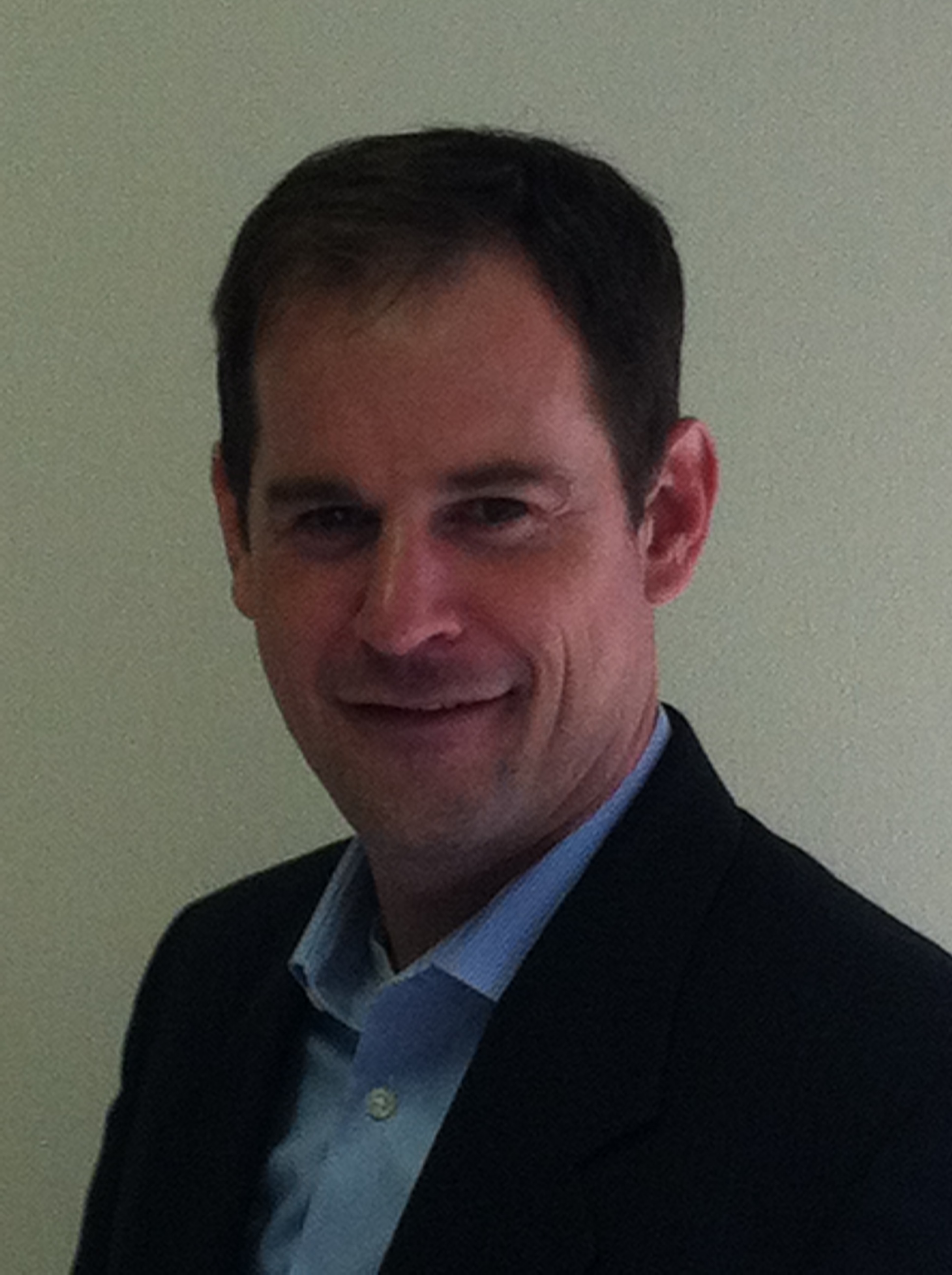 CEO, FundRoom
Victor has been the Chief Operating Officer at FundRoom since January of 2011. Victor has over 13 years of experience in the financial services industry. Sales and marketing in local, web-based and national markets are his expertise. His history includes working with small businesses in the industries of commodities, manufacturing, distribution and real estate. He has been instrumental in assisting with the creation and growth of three small businesses through online advertising platforms and lead generation solutions. Helping entrepreneurs realize their dreams is a passion he has held since graduating from the University of Kentucky in 1998 with a Bachelor's degree in marketing. His inspiration comes from his wife Ashley and two year old son, Mason. Victor is a series 7 licensed registered representative of FINRA.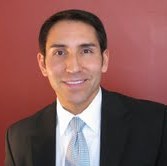 Arthur Espinoza
Managing Director, Washington Ballet
ARTHUR ESPINOZA, JR was recently appointed Managing Director of The Washington Ballet, transitioning from his role as Director of Artistic Operations, which he began with the company in 2010. He was the General Manager of Colorado Ballet from 1999-2010. There, he managed the company's marketing and sales operations and produced its performances and national, and international, tours. Prior to his tenure with Colorado Ballet, Mr. Espinoza was Executive Director of Canyon Concert Ballet in Fort Collins. He has also served as the Executive Director/Interim Artistic Director of Southern Colorado Repertory Theatre in Colorado.
Mr. Espinoza has worked in various performing arts disciplines on special projects, has directed a variety of entertainment events, and is a professional voiceover artist for film, radio and television. He is the producer of a high-profile event series in Denver, Colorado that has featured many notable presenters including President Bill Clinton, Sir Sidney Poitier, former Mexican President and First Lady Vicente Fox and Marta Sahagún, actress Diane Keaton, Dr. Maya Angelou, and Dr. Jane Goodall among others.
Mr. Espinoza has been actively engaged in fundraising and managing non-profit arts organizations for more than 17 years. With an eye on storytelling and focus on problem solving, he appreciates how funding and relationships can expand for non-profits with effective messaging and networking through crowdsourcing.
VC and Angel Investors Panel
Moderator
Andrew Ray, Partner, Bingham McCutchen

Speakers:
Partner, Genacast Ventures
David is a partner at Genacast Ventures. Prior to Genacast, David was Managing Director at Comcast Ventures, the venture capital arm of Comcast. David joined Comcast Ventures in 2000 as one of the first employees of the fund. David focused on investments in digital media, advertising technology, digital home, education and financial technology. David led investments in Entropic (NASDAQ: ENTR), Intellon (NASDAQ: ITLN), Invite Media (acquired by Google), LinkShare (acquired by Rakuten), Nuera Communications (acquired by Audicodes), and XOS Digital (acquired by JumpTV/Neulion.) Prior to Comcast Ventures, David worked in investment banking at Bear Stearns.
David graduated with a Bachelor of Business Administration (BBA) with highest honors from the University of Michigan.
Executive Director, JumpStart New Jersey Angel Network
Katherine O'Neill is the Executive Director for JumpStart New Jersey Angel Network, a member led angel investor group that invests in early stage high growth companies in Mid-Atlantic region, and an investor in technology businesses. She currently serves on the Board of the Angel Capital Association ACA the national organization representing angel investor groups in North America. She recently was the Program Chair of the ACA National Leadership Conference held in 2010. Katherine represents the ACA at both national and international events. Katherine is a member of the NJ Economic Development Authority Edison Fund Advisory Board, Ben Franklin Technology Partners of SEPA Advisory Board, NJ Technology CFO Advisory Board, Princeton University MIRTHE Investment Focus Group and Rutgers Innovation Park Advisory Board. In recent years she has spoken at and judged business plan competitions both regionally and nationally at events such as IMPACT, Astia, Microsoft BizSpark NYC competition, Tri State Donald W. Reynolds Cup, Princeton University Jumpstart Innovation Forum and Start Up Weekend Princeton.
Katherine is a seasoned financial executive and investor in early stage enterprises with extensive experience in start up and entrepreneurial operations as well as operational experiences in a diverse range of businesses. She has particular expertise developing technology-based business as well as strategic business plans. She has extensive multinational experience and financial operation management and knowledge of healthcare pharmaceuticals, information systems, e-commerce and social media. She is the president of O'Neill Associates and consults with technology companies and acts as interim CFO.
Managing Partner New Vantage Group
John May is the managing partner of New Vantage Group, a McLean, VA firm that innovatively mobilizes private equity into early-stage companies and provides advisory services to both funds, private investors and entrepreneurs. Mr. May's experience in private equity capital over the last 25 years ranges from venture capital fund management to angel investing in the USA and angel ecosystem development abroad.
Mr. May has been at the forefront of the angel investor movement. He is the founder of five investment groups, as well as the Investors' Circle, a national non-profit group of 125 family and institutional investors working to grow the social venture capital industry. He is chair-emeritus of the Angel Capital Association (formerly a program of the Ewing Marion Kauffman Foundation), and is a lead instructor for the "Power of Angel Investing" seminars, a program of the Angel Resource Institute. He is the co-author of two books, Every Business Needs an Angel (Crown Business: 2001) and State of the Art: An Executive Briefing on Cutting-Edge Practices in American Angel Investing (Darden Publishing: 2003).
Currently, Mr. May is actively involved with cross-border angel investing and developing angel investment ecosystems in emerging markets. In addition to speaking on angel investment topics in over 20 countries, he is managing partner of Seraphim, a UK-based global venture fund, and is working on USAID projects promoting the formation of angel groups in Indonesia and the Middle East. He also serves on the advisory board for Conservation International's "Verde Investments." Mr. May firmly believes that angel investing can trigger success in high-growth companies that spur job creation and economic development around the world.
Mr. May holds a BA from Earlham College, an MPA from the Maxwell School at Syracuse University and is a Batten Fellow at the University of Virginia's Darden School of Business.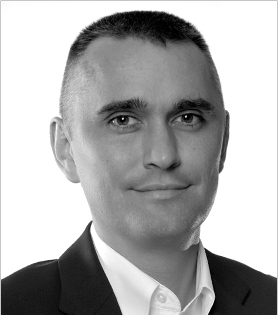 Sever Totia
Principal, Edison Venture Fund
Sever is responsible for leading investments in enterprise software and business services companies primarily located in the Washington DC, Maryland and Virginia area. He focuses on software sectors including business intelligence, securing the enterprise, mobility, real-time infrastructure, information services and on-demand applications. Sever is active in the venture community as President of the Young Atlantic Venture Association, and he also serves on venture committees for MAVA, Deloitte & Touche Technology Venture Center (TVC), Maryland Incubator and National Sciences Foundation Tech Program.
Prior to joining Edison, Sever was with Lazard Technology Partners (LTP), a $400M early stage venture fund. There he co-led the enterprise software investment practice. He worked closely with management teams and the boards of portfolio companies Vocus (NASDAQ: VOCS), Managed Objects, Intellitactics, NFR Security (sold to Checkpoint), Aptsoft, Cyveillance and BoxTone. He was also a member of the original investment team for BoxTone, AptSoft, FNX (sold to GL Trade), Interwise (sold to AT&T), Intellitactics and Vocus. Before joining LTP in 2000, Sever was a senior Product Manager with Thomson Financial's Equity Research Products division, comprised of the Worldscope, Disclosure, IBES and Datastream business lines. In this role, Sever led teams responsible for software platform development, database architecture, content operations management, as well as implementation of systems for equity analyses and quantitative portfolio modeling. Sever is a Chartered Financial Analyst and a member of the CFA Institute.
Massolution's CF2013 The CROWDFUNDING INDUSTRY REPORT
The only reliable and comprehensive insight into the size, composition and outlook for the crowdfunding industry, from Massolution, the industry insider. 100 pages of in-depth analysis:
This report offers a comprehensive, reality-based assessment of the crowdfunding industry, based on data gathered from 308 funding platforms worldwide and analysis from leading experts active in the industry and in academia. It maps, graphs, and predicts crowdfunding activity by geographic location, category, crowdfunding model (donation, reward, lending, equity, or royalty), activity, dollar amount, success rate, and other essential factors. A Web 2.0 Financing section includes deep analysis of crowdfunding dynamics, legal frameworks worldwide, and possible disruptors. An Outlook section identifies trends, innovations, crossovers, and financial mechanics that will shape the industry's future. This research is the first in a series of three reports aimed at providing reliable and factual information on the global crowdfunding industry.
Extensive data on crowdfunding in 2012

Analysis of the composition of the global crowdfunding market

Market growth, composition and funding volumes

Best performing industries, geographies, and market segments

Crowdfunding dynamics and campaign characteristics

Location of platforms globally and breakdown by region and category

Web 2.0 financing

Legal frameworks

Market outlook and forecasts ...and more!
Table of Contents
Introduction
– Foreword
– Key Findings: Highlights; Predictions; Key Messages; Developments
– About this Research: The 2013CF Industry Report; The Research Team; About massolution
– Crowdfunding Defined: Definition and Taxonomy; Crowdfunding Models
The 2012 Crowdfunding Market
– Market Growth and Composition: Crowdfunding World Map by Total Funds Raised; Growth Rates by Crowdfunding Model; Predictions by Region; Predictions by Crowdfunding Models
– Campaign Statistics: Campaigns Worldwide; Crowdfunding Models
– Funding Probabilities: Threshold-Pledge Systems; Funding Probabilities; The Pledge vs. Pay Out Ratio
– Most Active Categories: Across the Models; Financial vs. Non-Financial Crowdfunding; Individual Models
Web 2.0 Financing
– The Collaborative Web
– Crowdfunding Dynamics: Social Ties; Social Proof; Third-level Acceleration: Strong Ties, Weak Ties, & Beyond
– Legal Frameworks: Global Overview; Key Markets and Initiatives
– Direct Crowdfunding: Case Studies; Applicability; Costs and Benefits of CFPs
Outlook
– Emerging Crowdfunding Platforms: A New World Map; Niche Platforms; Crowdfunding Models and Threshold-Pledge Systems; Financial Backing
– Capital Inflow: Crowdsourcing Primer; Capital Inflow Distribution
– Developments: Industry Focus / Niche Platforms; Locavesting / Community Platforms; Hybrid Platforms; Enterprise Crowdfunding; Crowdfunding Economic Development; LIVE Crowdfunding
Appendix
Acknowledgments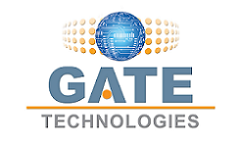 Media Sponsors:
StartupDigest