Description
Dear Men:
You'll want to put this date on your calendar - June 15, 2019. The grounds have been prepared by the Washington for Jesus March, Promise Keepers Stand in the Gap, and many others. We would like to continue to bring Christ to the Nation's Capitol.
We are encouraging prayer warriors to come to the National Mall (7th Street NW and Madison Drive NW), Washington, D.C., to pray with us. The Men's Huddle International is sponsoring a Men's Huddle Breakthrough Prayer Revolution event. This event in the nation's Capitol will bring together men from across America who believe in the power of prayer, to pray together, and witness men receiving breakthroughs, in their lives. The Bible reads, 2 Chronicles 7:14 "If my people who are called by my name, will humble themselves and pray and seek my face and turn from their wicked ways, then I will hear from heaven, and I will forgive their sin and will heal their land." We intend to be part of "my people" on that day doing what the Bible requires for healing our land.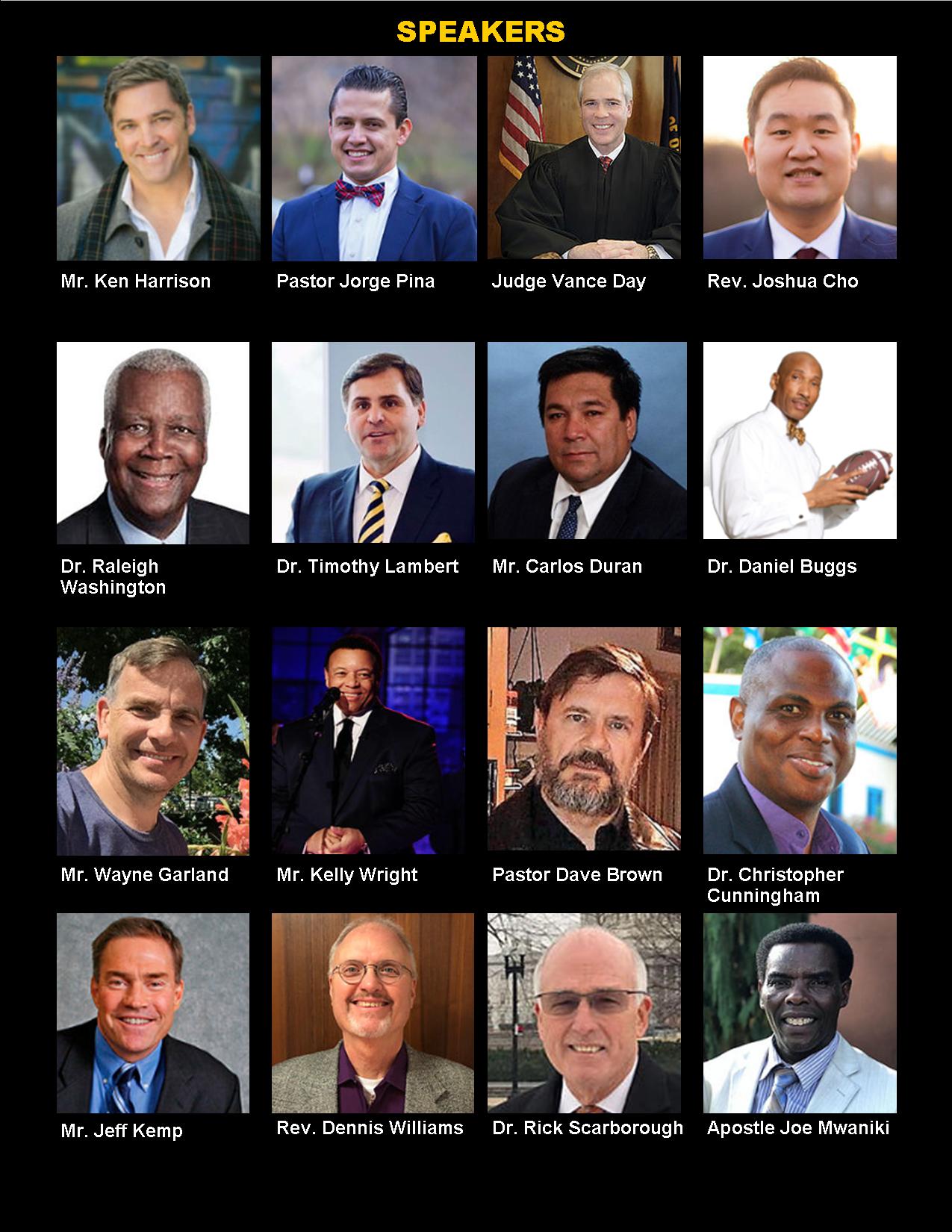 Join thousands of men from all over America, in Washington, D.C., on June 15, 2019, when we gather close to The White House and we huddle and connect prayer groups and pray for our own forgiveness, the forgiveness of others, pray against unholy arrogance, lying and pride. Anointed men will be leading prayer under a covering where men can witness miracles and breakthroughs in their family, marriage, career, finances, businesses, and healing or addiction relief. Miracles do happen when we pray for each other (James 5:16).
At this event, various speakers (pictured above) will address the men for about 10 minutes eash, then leads the group in praying for the following topics:

Finance and Employment

Addictions (Sex, Drugs, Porn, etc)

Family Concerns (fatherhood, abuse, homelessness,
Responders, Police, Fire

Crime/Murder/Violence, Rebellion, Lawlessnes

Kingdom Unity/Unrest (division)

Environment/Climate Concerns

Leadership/Government

Military/Armed Services/First

Repentance/Salvation

Peace of Jerusalem (Israel)