Actions and Detail Panel
Washburn Award 2016
Thu, October 27, 2016, 6:00 PM – 9:00 PM EDT
Description
The Bradford Washburn Award
Since 1964, the Museum of Science has presented the Bradford Washburn Award to those who have made an outstanding contribution toward public understanding and appreciation of science, technology, engineering, and math.

Among the long list of distinguished past recipients are Jacques Cousteau, Atul Gawande, Jane Goodall, Walter Cronkite, Alan Alda, and Neil deGrasse Tyson.
Evening Agenda
6:00 p.m. Cocktail reception

7:00 p.m. Seated Dinner
Remarks by Paul Farmer

Complimentary parking for all guests | Business attire
For more information: 617-589-0185, rsvp@mos.org

2016 Awardee
Paul Farmer, MD, PhD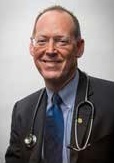 Medical anthropologist and physician Paul Farmer has dedicated his life to improving health care for the world's poorest people. He is a founding director and the chief strategist of Partners In Health (PIH), an international nonprofit organization that since 1987 has provided direct health care services and undertaken research and advocacy activities on behalf of those who are sick and living in poverty.

Sponsorship Levels
Presenting Sponsor: $25,000
Private reception with Paul Farmer from 6-6:30pm

Front row seating for a table of 10

Recognition on event signage, in the evening program, and from the podium

Recognition on event website
Summiteer Sponsor: $10,000
Private reception with Paul Farmer from 6-6:30pm

Premier seating for a table of 10

Recognition on event signage, in the evening program, and from the podium

Recognition on event website
Founder Sponsor: $5,000
Preferred seating for a table of 10

Recognition on event signage and in the evening program


Recognition on event website
Mountaineer Sponsor: $3,000
Table seating for 6

Recognition on event signage and in the evening program
Cartographer Sponsor: $2,000
Table seating for 4


Recognition on event signage and in the evening program
Individual ticket: $200
Value of benefits: $100 per attendee