Event Information
Location
Weber State University
Engineering Technology (ET) Building
1447 Edvalson St
Ogden, UT 84408
Description
For our February meeting, the INCOSE Wasatch chapter will meet at Weber State University in Ogden!
We invite you to join us as we discuss systems engineering at Weber State University. Faculty, administrators, and students will be present at the meeting. This will be a great opportunity to impact the future of systems engineering for current professionals and aspiring students.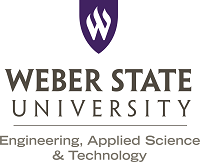 Date: Thursday, February 13, 2020
Times: 6:00-8:00 p.m. (Mountain Time)
6:00 - 6:30 p.m. -- Dinner & Networking
6:30 - 6:45 p.m. -- Chapter Announcements
6:45 - 8:00 p.m. -- Introduction to Systems Engineering & Discussion About Systems Engineering Programs at Weber State University
Building & Room Number
Weber State University
Engineering Technology (ET) Building
1447 Edvalson St
Ogden, UT 84408
Room 104 - Dean's Conference Room
Parking Information
Lot A2
Parking is free after 6:00 p.m.
Parking information is available at https://www.weber.edu/financialservices/Parking_Information.html.
Campus Map
A campus map is available at https://www.weber.edu/wsuimages/financialservices/wsu-map-may2016print.jpg.
Note
We recommend arriving 15 minutes early to allow time for parking and locating the conference room.
Dinner
We thank Weber State for sponsoring the dinner!
---
Questions? Please contact Paul White, Chapter President, at paul.white@kihomac.com.
Date and time
Location
Weber State University
Engineering Technology (ET) Building
1447 Edvalson St
Ogden, UT 84408