Wasatch Chapter June 2017 Meeting -- No Magic (Systems Engineering Tool Vendor)
When and where
Location
KIHOMAC 3800 North Fairfield Road East Layton, UT 84041
Description
Come join us for dinner, networking, and a featured presentation ... all courtesy of No Magic.
You may attend in person at KIHOMAC or remotely via teleconference.
---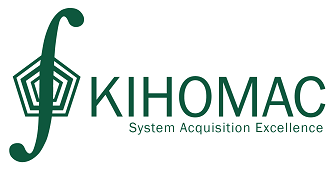 We sincerely thank KIHOMAC for their support of our chapter! We recognize and value the support of local companies.
KIHOMAC
3500 North Fairfield Road East
Layton, Utah, 84041
(Across from Janicki Industries)
---
Remote Participation:
Available starting at 6:30 p.m. as follows
Audio --
Access Number: 1-719-325-2630 or 1-855-747-8824 (Toll Free)
Participant Passcode: 615 127 6995
Video --
https://incose.pgimeet.com/GlobalmeetFive
---
Agenda:

6:00 - 6:30 p.m. -- Dinner & Networking
6:30 - 6:45 p.m. -- Welcome & Chapter Announcements
6:45 - 8:00 p.m. -- Featured Presentation: Going Back to the Basics by Jason Wilson and Kyle Wippert, No Magic
---
Abstract:

Jason Wilson and Kyle Wippert, No Magic representatives, will deliver a presentation (in person), "Going back to the Basics." They will present the basic—but meaningful—modeling capabilities of MagicDraw and Cameo Solution tool sets. The presentation will show their value beyond just basic drawing tools; and they will highlight their modeling, simulation, and analysis features. They will also share stories about what No Magic is seeing, hearing, and doing with clients around the world.
Professional Biography:
Jason Wilson
Jason Wilson joined No Magic in October of 2009 and has been many divisions such as Sales, Development, and Product Management. In 2012, Jason moved from Sales to Product Management, working on No Magic's Cameo DataHub and Cameo Requirements tooling—some of which are still part of the current product offering.
Jason is currently responsible for North America sales and part of the No Magic Solution Architecture team. He is also the Product/Advisor for both No Magic's Cameo DataHub, Product lifecycle management (PLM) Integration and SysML client advisory board. He is a member of the Dallas chapters of INCOSE, IIBA, and ASEE. Jason resides in McKinney, Texas, with his wife and their newborn baby girl. When not working, Jason enjoys the outdoors, sports and time with family.
Kyle Wippert
Kyle Wippert graduated from The University of Texas at Dallas with a Bachelor's Degree in Software Engineering in May of 2011. In June 2011, Kyle joined the No Magic Team as a Software Developer building a plug-in for No Magic's flagship product, MagicDraw—allowing him to gain a deep understanding of the solution's Open API and UML Metamodel.
In 2013, Kyle transitioned in the organization to a Senior Sales and Customer Support Engineer. In this role, Kyle worked collaboratively with the sales team to enhance customer relationships by providing a deeper understanding of No Magic solutions and assisting with technical support and modeling challenges. He provided consulting services to customers such as NASA, Air Force Research Lab, TARDEC, City of Dallas, and many others.
In 2016, Kyle moved into his current role as the Director of Aerospace and Defense. In this role, Kyle manages strategic accounts for No Magic, such as the US Air Force, US Navy, MITRE, Raytheon, BAE Systems, and others.
---
Questions? Please contact Paul White, Chapter President, at paul.white@kihomac.com.