Description
Hear what suppliers are doing with BIM and be a part of the discussion with industry leaders .. and be in the running to win an iPad!
Please join WARUG for a presentation and panel discussion on the creation of content by suppliers. Suppliers and industry leaders will cover what's available, how they're created and how can suppliers improve to suit the industry standards for project BIM delivery.
The event will start with three presentations from Architectural suppliers; Knauf Plasterboard, Moddex Systems and Dulux BIM Solutions. They will be explaining and demonstrating how they have used Revit to develop families and add-ins for their products for the use of the AEC industry.
---


Speaker 1 – Knauf Plasterboard and Metal
Nazli Almasirad - National Specification Account Manager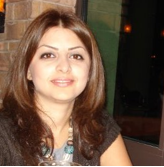 Nazli Almasirad is an architect with 14 years of experience in the construction industry specialized in light Weight Systems. She has started her career as an architect practicing in architectural firms and for the last 9 years with Knauf, she has been assisting architects in the specification field. Her employment history includes product management, commercial specification management within health care, educational, commercial as well as other public and private projects. She has a particularly keen interest in construction techniques, materials and innovation.
William Barrs - Commercial Specification State Manager WA and SA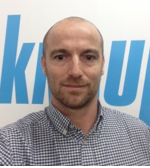 William Barrs is an engineer who has brought the latest technologies into the construction industry for the past 10 years. He started his career as a Marine Civil Engineer and then more recently moved into Technical Sales and support for composite products before proceeding to his current role. His employment history includes product development, commercial specification management, design and engineering, operations and manufacturing sourcing. The sectors have included civil, marine, landscaping, public spaces and buildings, residential and commercial construction. William is always interested in developing more efficient systems and enjoys working with all levels – Contractor, Engineer, Clients, Architects and Builders.
---

Speaker 2 (and panelist)
Kent Watson – Architectural Technician
Kent is an Architectural technician with CAD Management expertise. He has over 15 years' experience in the AEC Industry and specialises in Structural Engineering, Architecture, and Building Services. He has 10 years' experience as a support engineer and an extensive history in training, implementation and digital content creation within the AEC industry and many other spaces. Kent provides informed solutions based on the collaboration of industry experience and technical knowledge of Software and Design to overcome challenges within his projects. He focuses on Revit Architecture, Structure & MEP, Navisworks, and P&ID project management. He also has experience within Plant, Civil and Manufacturing Industries and 14 years Revit experience. Kent enables effective and easy use of BIM through his training using Building Information Modelling and Virtual Design & Construct.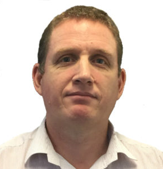 ---

Speaker 3 (and panelist)
Mat Henson – National Specifications Manager, Dulux Australia
Mat Henson is the National Specifications Manager at Dulux Australia. Dulux supplies paints and coatings for many of Australia's major construction projects. In doing so Dulux was early to realise the role that good manufacturers content could play in integrated computer aided design and how they could contribute to the"I" in BIM. Mat will not only provide an update on Dulux Revit colour and paint specification content but also share some insights on the journey into the brave new world of BIM from a manufacturer's perspective.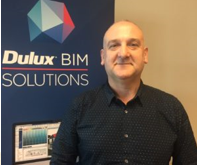 ---
Panel Discussion
This will be followed by a panel discussion of Revit family creation experts and those involved in BIM solutions chaired by Meg Chute from Cox Architecture. Topics of discussion will include:
What should suppliers and manufacturers include in their content?

What level of detail and file size is acceptable?

What do the users really want from the content?

Where can content be "built" and to what national standards?

How best can manufacturers provide their content? Through APIs, downloads, subscriptions?

Does content help the user select, integrate and specify an item more appropriately?

Will it improve sales of a manufacturer's products?

What would you ask?
In addition to Kent and Mat from the earlier presentations, the following people will be joining us for the panel: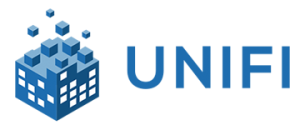 Luke Johnston - BIM Content Creation | Specification Strategy
UNIFI, IGS BIM Solutions
Luke is the General Manager for UNIFI 'Create' – a global division of UNIFI that provides BIM content creation services to Building Product Manufacturers (BPM's), Architects, Engineers, Contractors and Asset Managers / Owners. An outspoken BIM advocate, Luke is an industry authority in communicating the role BPMs play in advancing collaborative BIM processes. His professional background includes 8 years as the Marketing and Development Manager for Britex where he implemented a highly successful and widely referenced sales and marketing strategy centred on the development and distribution of BIM content for Britex products. Luke is currently involved in several BIM industry groups including MelBIM (Co-founder and Executive Committee Member), ANZRS (Australia & New Zealand Revit Standards), buildingSMART (National Object Library) and Collaborate-ANZ.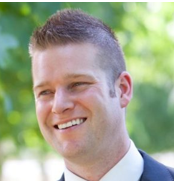 ---

Adrian Longwood - Hydraulics Revit Designer
Wood & Grieve Engineers

Adrian has over 4 years' experience in the plumbing industry. He started his career with WGE as a hydraulic draftsperson and quickly became the lead REVIT Designer. Constantly finding more efficient methods and developing his own components to ensure accuracy on content, Adrian strives to deliver coordinated and buildable solutions within Revit. Adrian takes responsibility for developing and maintaining hydraulic families, methodology and training programs to keep staff up to date with the developing software.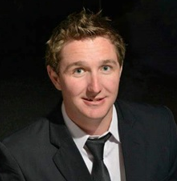 ---

James Whitehouse - Specification Account Manager
Capral Aluminium
An archer and BarmyArmy member, James graduated as a Structural Engineer, and has been involved in all elements of facades for over a decade. He has worked for the largest systems companies in Europe and Australia, on Glazing and Cladding systems, as well as having been Facade Engineer with LendLease, and whilst working for glazing subcontractors, he has gained an understanding of all aspects on projects. Now proudly Specifications specialist for Capral Aluminium, offering solutions for facades, urban art and security, the company recently became exclusive distributor of Schuco systems to Australia. In an industry with a constant requirement for increased efficiency, he has consistently been an advocate of the holistic approach to improved building, of which BIM and Revit are at the forefront.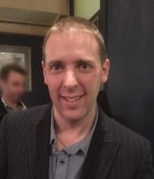 ---
Networking and Mini Expo…
Join us after for some networking, drinks and nibbles and an opportunity to view some participating manufacturer's products and BIM content in a MINI EXPO!*
Special thanks go to Knauf for sponsoring the delectable delights and Moddex for the drinks. Much appreciated and we look forward to enjoying this with you!

Win an iPad!**
You won't want to miss this one…Make sure you stay until the awesome door prize is drawn! Thanks to Dulux BIM Solutions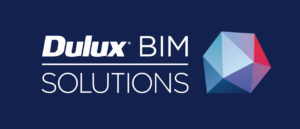 **Conditions of entry – Prize is provided by Dulux. Entry not permitted to those affiliated with the WARUG organisation. Entrant must be present at time of draw during the mini expo. Contact details will be distributed to event sponsors. For further enquiries, please contact Dulux.
We couldn't hold these events without security and who better to sponsor that than Capral's IntrudaGuard Security Screens?!! Thanks Capral!