Description
Warsztaty z podstaw JAVY

Kiedy: 11 czerwca 2016 roku, od godz. 9:00, czas trwania: 7 godzin z przerwą na lunch
Gdzie: Crazy Call, ul. Św. Mikołaja 8-11, Wrocław
Kto: Crazy Call

Dla kogo: szkolenie od podstaw, więc wymagana umiejętność obsługi komputera :)
Liczba miejsc: 36
Inne: warsztaty bezpłatne, trzeba przynieść swojego laptopa (instrukcję instalacji środowiska otrzymają zakwalifikowane osoby).
Sponsor warsztatów:
Dziękujemy firmie Crazy Call, bez Was nie udałoby nam się zorganizować tych warsztatów!
Wspaniali mentorzy, miejsce warsztatów w samym sercu Wrocławia, duża dawka wiedzy, kawa, napoje, poczęstunek i pizza na lunch- to i jeszcze więcej będzie czekać na uczestników 11 czerwca.
Crazy Call to zespół ponad 30 osób, tworzący w centrum Wrocławia software dla działów sprzedaży na całym świecie. Naszą misją jest dostarczanie im narzędzia, które pozwala na podnoszenie efektywności i zachowanie elastyczności. Przykładamy przy tym ogromną wagę do jakości dostarczanych usług – od kodu, przez dostępność, precyzję danych, na trafnych informacjach i sposobie ich prezentacji kończąc. Nasza aplikacja dodzwoniła się już prawie w każde miejsce na ziemi. Pracujemy w technologiach takich jak Spring, Hibernate, AWS, jOOQ, Angular, jQuery, Bootstrap, Storm, Redshift, Aurora, WebSocket, WebRTC i możemy tak dalej... :)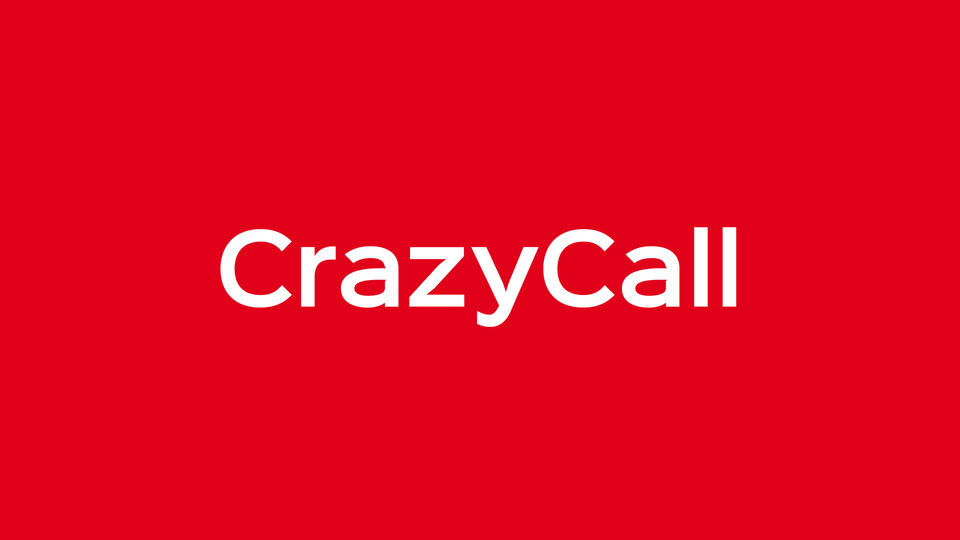 Serdecznie zapraszamy!
FAQs
Gdzie mogę się skontaktować z organizatorem?
Prosimy o wysyłanie e-maili pod adres: wroclaw@womenintechnology.pl