Location
Pier Sixty-Six Hotel & Marina
2301 Southeast 17th Street
Fort Lauderdale, FL 33316
Description
Calling all Warriors of Change, Elite is hosting its inaugrual kickoff launch of our S.F. chapter 501(c)(3) nonprofit dedicated to the eradication of human exploitation in all its ugly forms, the most heinous modern day slavery - Human Trafficking, in an EPIC way to serve our community on November 3, 2018 at Pier 66 Hotel and Marina.
Elite's event program offers you 25 exceptional spotlight speakers: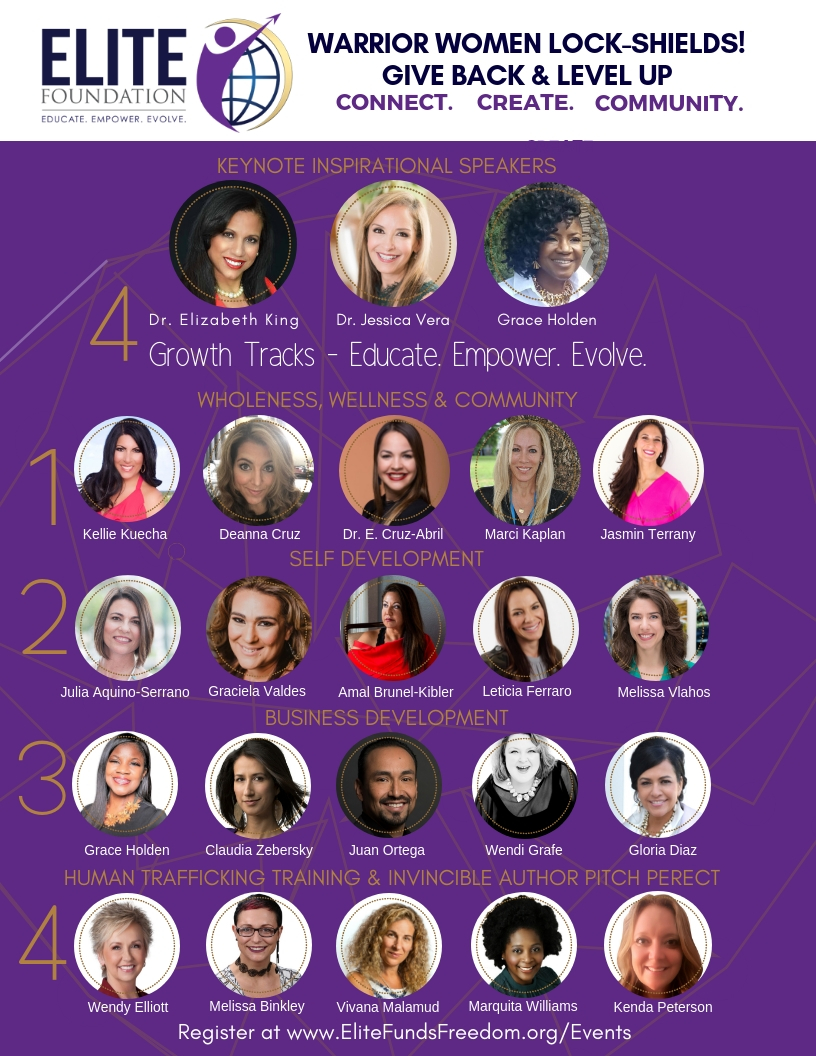 We believe that by investing in yourself and giving back, you will Level-up in life and business.
Join us for Early Bird Networking doors open at 8:00am and enjoy a complimentary breakfast spread sponsored by Panera.
Your donation admission ticket brings you so much added value including snacks throughout, lunch, desert and coffee sponsored by some of South Florida's finest, Panera, Starbucks, Beehive and more....
Shop our boutique vendors and take home amazing auction items, including vacation packages for couples, families or you and the gals, beauty packages and and and...
Connect - Network, Learn and Implement success strategies to enhance your life and biz while giving back.
Create - Amplify your power to protect our vulnerable and promote beauty all around us.
Community - Stand together to eradicate the exploitation of our vulnerable in our own backyard.
Champions of Hope Sponsorship and Vendor Opportunities Avaiable: www.EliteFundsFreedom.org/Events
The program started promptly at 9:00 am at the Center Stage.
Join the Movement! 100% of your registration donation goes to serve victims and survivors of Human Sex Trafficking in our community.