Warrior Soul at The Bowery Electric with Holy Vulture, New York Junk, Cinemartyr, + DJ Alex Kayne,
About this event
Warrior Soul
A true rock star, a wild-card from the streets of Detroit, Kory Clarke who made his reputation and career on being the baddest motherf*cker in all of Badsville with an incendiary socio-political agenda and a roar-for-war that rattles mountains. Classic Rock
Warrior Soul shows aren't just gigs. They are profane sermons delivered with HIGH VELOCITY and MAXIMUM VOLUME and THIS is what WARRIOR SOUL Albums are all about!
Holy Vulture
Holy Vulture is a heavy psychedelic rock band based in Astoria, Queens. Drawing from influences as disparate as psychedelic rock, alternative soul, and hardcore grunge, the group has crafted a sound that is at once deeply familiar and uncompromisingly new.
Formed in 2019 by singer/guitarist Dante Vessio and singer/drummer Misia Vessio, the band debuted their first self-produced music video for their single "Call My Name". On May 1st they released their self-titled debut EP, engineered by the masterful Mike Makowski at Livin Live Studios in Queens, New York.
The EP is available now on all music streaming services.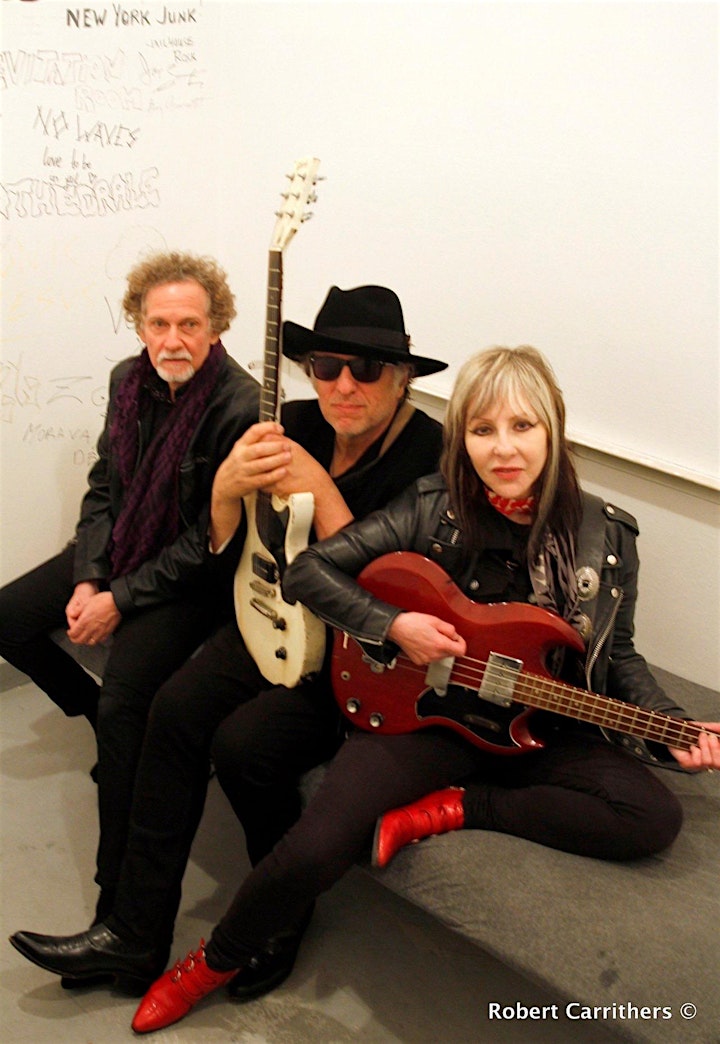 New York Junk
"New York rock & roll with a Detroit fuel injection that brawls like the Stooges and the Heartbreakers taking on the local biker gang in a downtown rumble." - LouderThanWar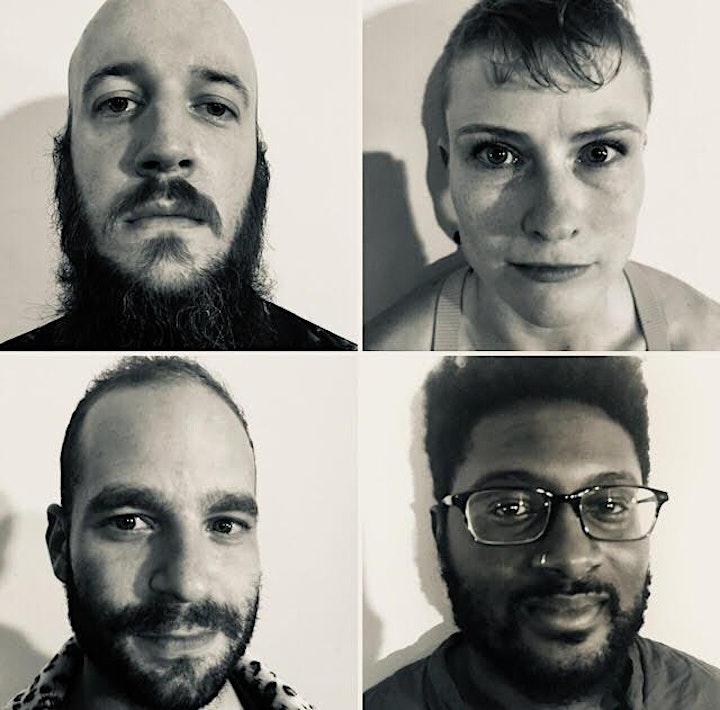 Cinemartyr
Cinemartyr (Formerly known as OST) hailed from Limerick Ireland, before bandleader Shane Harrington moved to New York City in 2012. They play cinema-inspired noise-rock, owing to bands like Daughters, Black Midi and Swans. With four full length releases the band is made up of four members; Amber Watson (Guitar/Vocals), David Goldman (Drums/Synths), Aaron CT (Bass/Vocals) and Shane Harrington (Guitar/Vocals). Signed to indie label Holy Noise in 2020 Cinemartyr aim to deliver primal, high energy performances with every show, casting safety to the wind and channeling free expression and an event, they hope, will be seared into the minds of the onlooker for years to come.
"Ten steps ahead in the music game..." - Key Percussion
''Heart-stoppingly gorgeous... extremely intimate and daringly omnipresent.'' - Sputnik Music
"Gorgeous.. a unique and singular record" - Stay Level
''This isn't comparable to anything you've heard before''
"Top 15 Albums of 2012" -MPG
''An engaging collection that draws you further into its world with every listen'' -The Last Post and Chorus
''Each track is a work of art leaning towards modern day poetry'' -Flicker Magazine
''A seriously intimate record... a bold statement of intent and musical gesture.'' -Chew Your Own Fat"
Check out their Tumblr, Facebook, Instagram, Twitter, Soundcloud, and Bandcamp!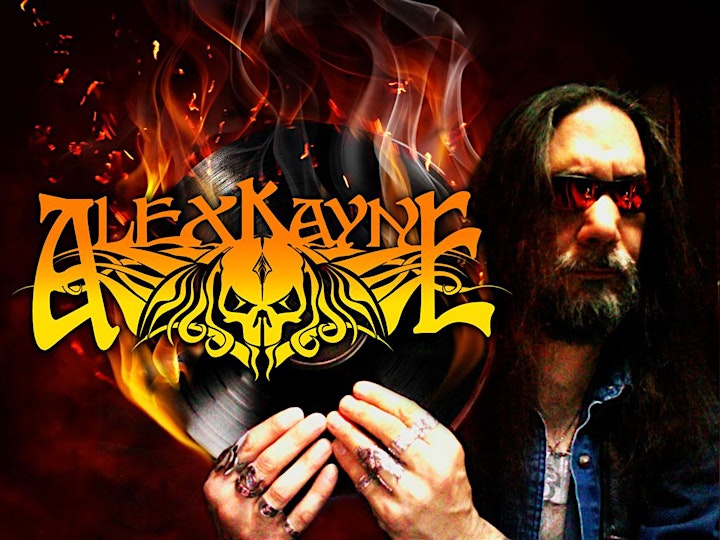 DJ Alex Kayne
A name that is synonymous with L'Amour, Alex Kayne first came to the as then unknown but future world famous Heavy Metal Venue L'Amour in 1978. His DJ residency there started in 1981 and ran continuously until 1985. Subsequently he worked at L'Amour East in Queens, and back again at L'Amour in Brooklyn on and off, until the venue closed in 2004. He was the resident DJ at L'Amour's Staten Island spinoff club from 2006 to 2009. During his early tenure as L'Amour's original metal and most popular, influential DJ, his raspy, booming voice and more importantly his unique brand of hard rock and heavy metal spinning style gave the venue its unrivaled personality, directly contributing to the venue's worldwide fame, while elevating the club's prestige among the burgeoning metal sector.
Alex Kayne is widely credited as the first Club/Venue DJ in New York to spin Metallica, Accept, Biohazard, Y&T, The Rods, TNT, Queensryche, Anthrax, Raven, Anvil, Megadeth, Manowar, White Lion, Helix, Talas, Motorhead, Girlschool, Metal Church, Tygers of Pan Tang, and Slayer among many others, breaking and expanding their notoriety on the East Coast.
With a career spanning 40 years of live performances across 110 different venues, spinning on the same bill supporting bands like Metallica, Megadeth, Slayer, Anthrax, Iron Maiden, Rob Halford, Anvil, Raven, Twisted Sister, Biohazard, Type O Negative, Lacuna Coil, Kiss, Ace Frehley, Exodus, Kix, Queensryche, Warrant, Bullet Boys, Overkill, Ratt, Warrior Soul, King's X, Winery Dogs, Winger, Stryper, Life of Agony, Manowar, White Lion, Motorhead, and hundreds more, DJ Alex Kayne continues working the U.S. Eastern Seaboard club and concert venue scene. Kayne continues to keep the spirit of L'Amour alive, and keeps the metal fires burning, breaking new bands, as well as honoring rock and metal's old guard.
Performers
Date and time
Location
Refund policy
Organizer of Warrior Soul with Holy Vulture, New York Junk, Cinemartyr + DJ Alex Kayne