Description
Please come to the Olney Winery on July 9, 2017 from 6pm to 9pm in support of the Warrior Canine Connection (WCC). Meet some puppy foster parents (and puppies – who doesn't love puppies?) and representatives of the WCC who will be glad to answer questions about the organization.
"Warrior Canine Connection utilizes a Mission Based Trauma Recovery model to help Warriors recovering from the stress of combat reconnect with their families, communities, and life.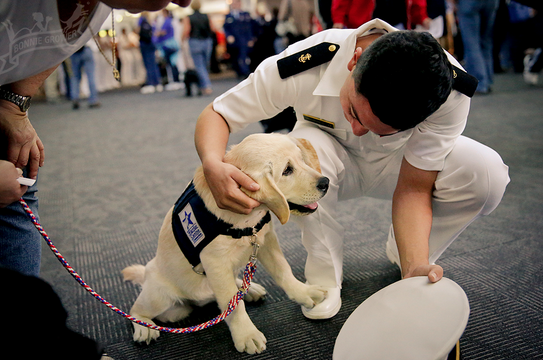 By interacting with the dogs as they move from puppyhood to training to adult service dogs, Warrior Trainers benefit from a physiological and psychological animal-human connection. As a result of their efforts, Veterans with disabilities receive the finest in trained service dogs."
Tickets are $25 in advance and $30 at the door. This includes:
A tasting of five wines or one glass of your favorite wine
Complementary food
Silent auction
Raffles (tickets extra) for varied items and gift certificates
A coupon for $3 towards the purchase of a bottle of wine (available for use the day of the event only)
$10 from each ticket, $10 dollars from each bottle purchase, and all proceeds from raffles and silent auctions go directly to the WCC.
Please remember to tip your servers. Supporters include Christopher's Hardware, Riciuttis Restaurant, Ridgewell Catering, MOM's with more to come