DSM Hollywood presents KINGDOM NOW PROPHETIC CONFERENCE - a 2 day, 4 session experience of the manifest, tangible, anointed Presence of God!
About this Event
Welcome to "WARRING FOR YOUR PROPHETIC FUTURE" Prophetic Conference! We are excited to host this power-packed prophetic 5 session, 2 day, 1 night conference to equip and accelerate you into your Holy Destiny in Christ Jesus. We are honored to have two well-reputed prophetic ministers alongside Dr Daniel Sherstad- Sir Clyde Rivers and Pastor Douglas Hefley. These 3 prophetic voices are united with the heart of God and His desire for Hollywood, this nation, and the world! This BREAKTHROUGH conference offers BOTH in-person AND virtual attendance tickets.
In-Person Admission will include a welcome bag, entrance to a Welcome Reception/Prophetic Prayer Session on Friday Evening, all 4 Prophetic Sessions on Saturday, breakfast and lunch on Saturday, and times of personal prophetic ministry. Both in-person and virtual tickets will include the ability to submit questions for the Prophetic Panel on Saturday as well as receiving of personal prophetic ministry through at least one of our speakers. Virtual Attendance tickets include links to our LIVE Private broadcast of each sessions, as well as play back links that do not expire.
We excitedly invite you to a powerful prophetic experience- one that will challenge you, grow you, enlighten you, and fill you as we seek out the heart of God pertaining to our Prophetic Futures. Come soak in the manifest, tangible, anointed Presence of God with us, come intercede with us, come worship with us, and come be equipped by the Holy Spirit to prophetically execute the Kingdom of God here on earth!
- - - - - - - - - - - - - - - - - - - - - - - - - - - - - - - -
Details: A full day conference on Saturday November 14th, with a Checkin Reception and Prophetic Prayer Session of Friday night at the option of staying at the beautiful Hilton Garden Inn Hotel in Hollywood on Friday night (at a discounted rate), and experiencing a full day of Prophetic Worship, Intercession, Teaching, and the manifest, tangible, anointed Presence of God.
Friday Night : Welcome Reception "Meet and Greet" Time, with Prophetic Prayer over the nation, the entertainment industry, and for those who are personally present! This session will NOT be broadcast, but is a special session just for those in attendance.
Saturday Session 1 @ 9:00am-10:00am : Prophetic Prayer, Prophetic Worship & 10:00am-11:00am Prophetic Teaching by Dr Daniel Sherstad
Saturday Session 2 @ 11: 15am-12:30pm : Prophetic Teaching from Pastor Doug Hefley
Lunch Break and Check Out : 12:30-1:30
Saturday Session 3 @ 1:30pm-2:30 : Prophetic Worship, Prophetic Prayer & 2:30-3:30pm Prophetic Teaching from Dr Clyde Rivers
Saturday Session 4 @ 3:45pm - Prophetic Panel with all 3 Speakers, answering questions about the Prophetic, and ministering prophetically PERSONALLY to every paid attendee whether in person or virtual.
In-Person Admission: $25
Virtual Admission: $10
Hotel Rate: $146 for a King Room, $156 for a double Queen Room
Please call the Hilton Garden Inn Hotel Hollywood to purchase your room for the night. Please don't forget to mention that you are a "Prophetic Conference" guest!
- - - - - - - - - - - - - - - - - - - - - - - - - - - - - - - -
DSM Hollywood is a branch of Dan Sherstad Ministries, committed to seeing God's Kingdom revealed in the Entertainment Industry. We are united with the Heart of God and with His vision for the entertainment industry and the world. Dan Sherstad Ministries, led by multi-generational pastor Dr. Daniel Sherstad, has been committed to the prophetic discipleship of those in the Kingdom of God for over 30 years. Now, Dr Daniel and his wife Sue have partnered with an on-fire, prophetic, relentless group of young people who are committed to bringing the Gospel of the Kingdom, and the unending love of Jesus Christ to those in this generation, and the generations to come.
- - - - - - - - - - - - - - - - - - - - - - - - - - - - - - - -
Dr. Dan Sherstad is a prophetic minister to the nations with a special grace for leading people into an understanding of the reality of the Kingdom of God, the loving Lordship of Jesus Christ, and the tangible anointed presence of the Holy Spirit. He has been ministering full-time since 1984, pastoring churches in the Northeast and Midwest USA, traveling world-wide holding crusades, preaching at pastor's conferences, teaching in world-renowned Bible colleges, and ministering on Christian and secular radio and television around the world with signs and wonders confirming the truth of God's Word, glorifying the Son of God, Jesus Christ.
Dr Clyde Rivers prophetically advises world leaders in government, business and the Church from a Biblical Spirit-filled perspective. He is the founder and president of I Change Nations, acting Ambassador and the Director of the North American Division of the Golden Rule International, and Spokesperson for the World Civility Day. He holds a Doctorate of Divinity from Latin University of Theology and a Doctorate of Philosophy, Biblical Counseling for Ambassadorship Diplomacy from United Graduate College and Seminary International.
Pastor Doug Hefley is the Senior Pastor of the River's Edge Church in Rancho Cucamonga. He has been in ministry for 28 years, and is a firm believer in the power fo the Holy Spirit, and ministry of the Holy Spirit. He has a passion for Prophetic Worship and Teaching, and has been the Senior Pastor of the River's Edge Church in Rancho Cucamonga for 5 years. Pastor Doug has a strong prophetic gift and teaches pertaining to authority of Christ in our lives as believers.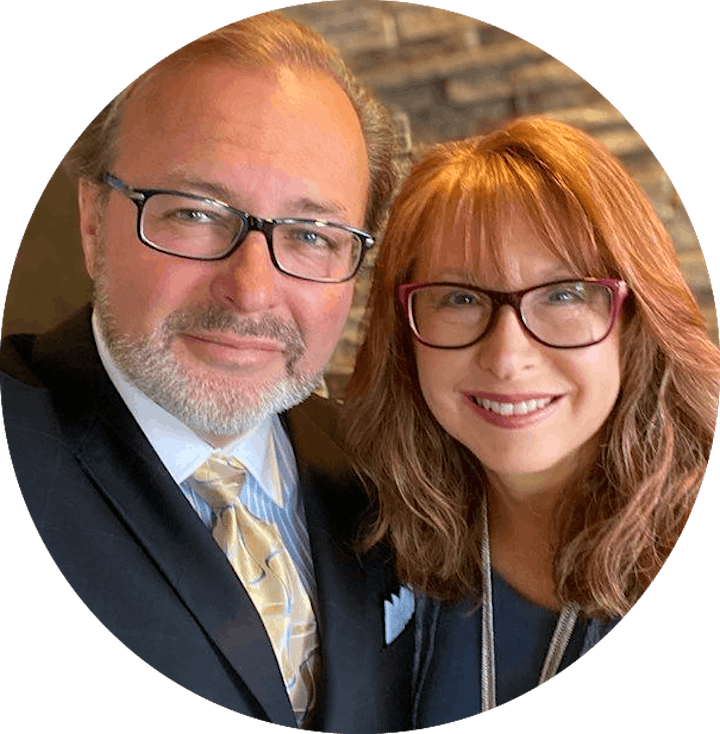 Drs Daniel and Sue Sherstad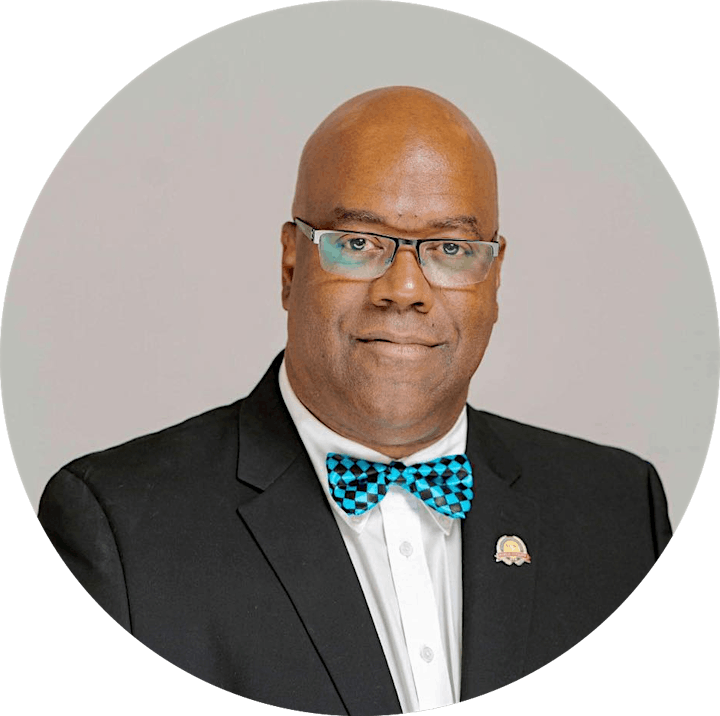 Sir Clyde Rivers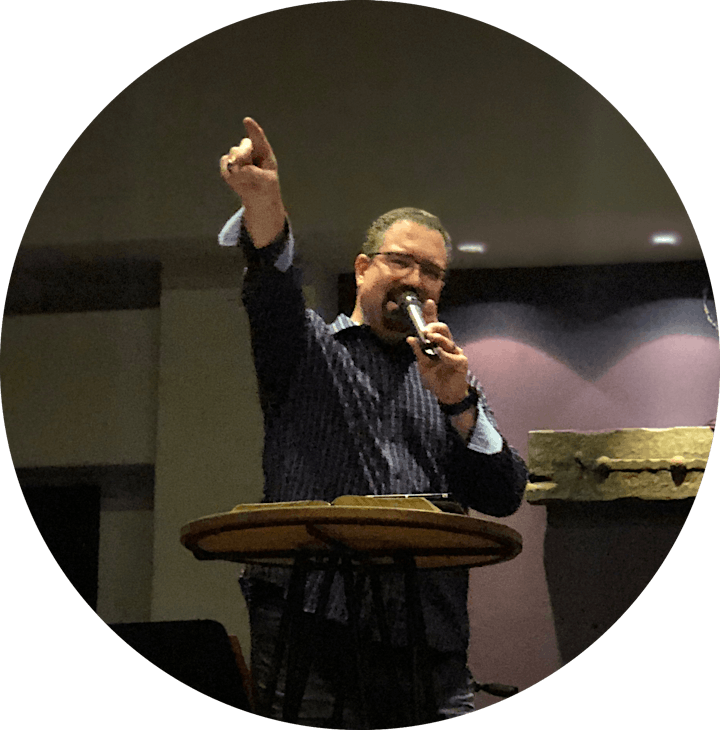 Pastor Douglas Hefley