Description
This day-long event will feature:
A conversation with Mark Williams (VP, Sales) on Entrepreneurship
A conversation with Bryce Young (President)
A talk with Martin Atkins on Social Media & Marketing
A microphone shoot-out in the Duality Room
Prizes
And more!
There will also be a raffle for a WA-14 Large Diaphragm Condenser Microphone!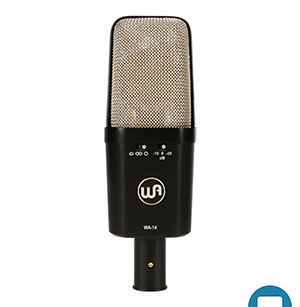 ABOUT WARM AUDIO
Warm Audio was founded in 2011 'in the garage' upon a simple principle, which was to build sonically high-end recording products, but to also make them affordable to the everyday musician and recording engineer. Since inception, Founder & President Bryce Young has put together a team of audio experts who combined have over 50 collective years of experience in the development, manufacturing, marketing and sales of pro audio equipment. This skilled team is applying the "Warm Formula" of design to every product released by ensuring that they deliver the very best in sound but also stay affordable in price. Warm Audio strives to provide evolutionary solutions to legendary products of the past.