San Diego noisy punk-metal trio WARISH to play Neurolux in Boise on November 17th with tour mates DEATHCHANT and The Bobby Lees.
About this event
Duck Club Presents
WARISH
with DEATHCHANT and The Bobby Lees
** COVID PROTOCOLS **
Masks required
Proof of vaccination required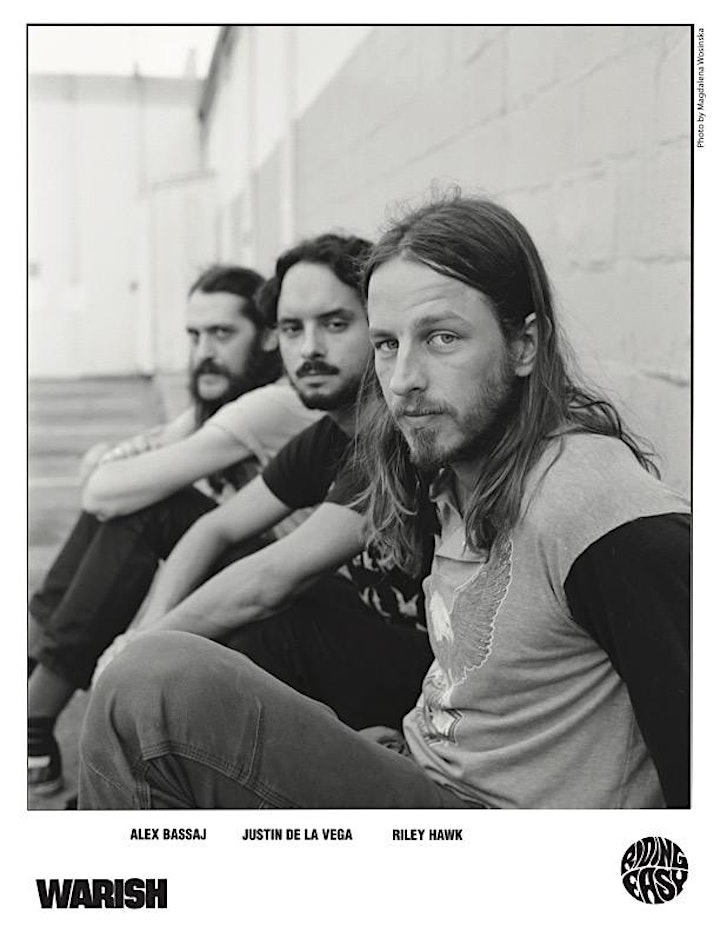 WARISH
With a name like Warish, the San Diego noisy punk-metal trio assured listeners they were in for a maniacal bludgeoning from the get-go. But the band has never been as dark and bitingly vicious as the wholly ominous Next To Pay. The band's mix of early AmRep skronk, dark horror rock and budget doom antipathy is taken to a whole new level on this 13-song invective.
"'Next To Pay' is about a sense of imminent doom, everyone is going to die," vocalist/guitarist Riley Hawk says. "It's not the happiest record, I guess." To say the least. On the title track opener, Hawk screams through shredded vocal chords with the tuneful rage of Kill 'Em All era James Hetfield and the seething desperation of Kurt Cobain.
"This album is more of an evolution, it's a little more punk-heavy," Hawk says of the group quickly founded in 2018. "We figured out what our sound was." And with that evolution comes a change in the lineup. Original drummer Nick (Broose) McDonnell plays on about half of the songs, while new drummer Justin de la Vega brings an even tighter urgency to the remaining, more recent tracks. Bassist Alex Bassaj joined after the debut album was recorded and here showcases muscular and melodic low end previously missing. Riley Hawk is also the pro-skater son of Tony Hawk.
Inspired by early-Nirvana, The Misfits, The Spits and Master of Reality-era Black Sabbath, Next To Pay keeps things heavy and pummeling at all times. The guitars are heavy and powerful, though decidedly not straightforward cookie cutter punk; more like Greg Ginn's and Buzz Osbourne's wiry contortions, and occasionally drenched in chorus effects. The rhythms bash right through it all with aggressive force ensuring that nothing gets overly complicated. Warish's cover of 80s Dischord Records punks Gray Matter turns the emotive flail of "Burn No Bridges" into a Motorhead style basher.
DEATHCHANT
Heavy music's evolution has always been a murky swamp of sub-genres. So, combining Thin Lizzy's glistening twin guitar harmonies with Melvins- grade sludge and a hearty dose of proto-metal psych probably shouldn't sound so revolutionary as it does in the hands of L.A. quartet Deathchant. But theirs is a special, transcendent sound.
Waste, the band's sophomore album and first for RidingEasy Records, is anything but. The 33-minute, 7-song blast flows seamlessly from song to song, aided by droning segues, while simultaneously slithering between genres and moods. Rumbling noise, chiming guitar melodies, bluesy boogie, NWOBHM thrash, COC grunge and punk fury all rear their head at times, sometimes all at once.
Though you wouldn't be able to tell by the concise structures and well- crafted songs, a lot of Deathchant's music is improvised, both in the studio and live. That's not to suggest their songs are jammy — they're very tightly organized compositions. But the four musicians have that special musical telepathy that allows them to keep the song structures open-ended.
"Improv is a huge things for us and always has been," singer/guitarist T.J. Lemieux says. "The musical freedom to look at the other dudes in the band and be able to take things wherever we want to go is magical. I like the feel of flying off the hinges."
Likewise, the band itself is similarly amorphous in its membership. "We run the band with an open door. No lineup is definitive," Lemieux explains. On Waste, the lineup is: Lemieux, George Camacho on bass, Colin Fahrner on drums, and John Belino on second guitar.
Waste was recorded live in a rented cabin in the mountains of Big Bear, CA. "We packed a big-ass van and set up in the living room and kitchen," Lemieux says. "Tracked it live, with overdubs after." The whole album was recorded over two separate weekends, engineered by Steve Schroeder, who also recorded the band's 2019 self-titled debut album.
"I'd say it has sort of a DIY LA punk aesthetic," he adds. "Very ironically going hand in hand with a classic metal vibe: Thin Lizzy, Judas Priest, classic Deep Purple, Uriah Heep and other melodic heavy rock bands."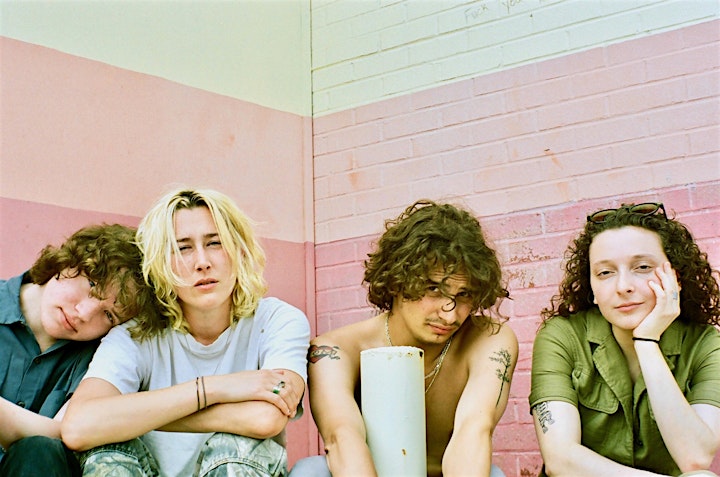 THE BOBBY LEES
THE BOBBY LEES are a young, Garage Rock band out of Woodstock NY.
Audiotox UK said "Their raw and unapologetic energy promises to make you feel alive!" Find them and see for yourself. Their new album SKIN SUIT was produced by underground punk-legend Jon Spencer of the Blues Explosion and was released via Alive Naturalsound Records in 2020. Henry Rollins said "The Bobby Lees Skin Suit album is wild and different. I dug it immediately. Dangerous music is good for you". THE BOBBY LEES have played with The Black Lips, Chats, The Gories, Boss Hog, and Future Islands.
Wednesday, November 17th
at NEUROLUX
$10 adv / $12 door
7:30pm doors / 8:30pm show
21+ (valid ID required)
◥ ◣
FAQs
When does the first band start playing?
Typically the first band starts 1 hour after doors open.
Are there ID requirements or an age limit to enter the event?
Yes, this is a 21+ venue. Valid ID required for entry.
Where can I contact the organizer with any questions?
If you have any questions, please email info@theduckclub.com
Performers
Date and time
Location
Refund policy