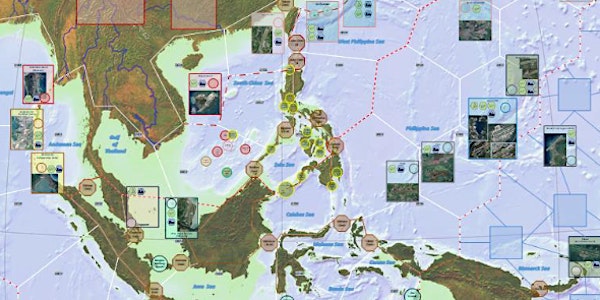 Wargaming Operational Logistics Forward in Peer Adversary Conflict
Paul Vebber discusses the design of a naval logistics-focused educational game for the operational level.
About this event
Paul Vebber discusses the design and development of a naval force generation and logistics-focused educational game intended to introduce technologists and analysts to these concepts at the operational level. From the design objectives and key elements of the desired player decision-making, Mr. Vebber walks through the design choices made, changed, adapted and abandoned leading to a one-and-a-half-sided game (i.e. players play against game system elements managed by the umpire for the scenario) in two acts. The first allows players a chance to set conditions in the theater as tensions rise and deal with the force generation transition from a peacetime cyclic operating tempo to a wartime footing. The second presents players with wartime mission requirements to satisfy given the limitations of their 1st act decisions made regarding balancing quantity of forces, training and material condition limitations.
Bio:
CDR Paul Vebber USNR (ret) is a lifelong hobby wargamer with over 25 years of professional experience in uniform, for the industry and commercial sector and in civil service. He was one of the founders of www.matrixgames.com and is an instructor for the wargaming certificate courses offered by the Military Operations Research Society. https://www.linkedin.com/in/paul-vebber-a16b6936/