Description
Blackout is the final race of the 2018 War-X Race Campaign. Haven't you ever heard "There's nothing out there at night that isn't there in the day"? That may be true elsewhere, but not at War-X Blackout. We own the night! Take on this challenging obstacle course as the sun dips below the trees. Its time to suit up and finish the mission that started months ago. Join the battle now and experience an obstacle course event like no other.

Oh yea did we mention this obstacle course is in the middle of a war zone? Can you focus on the tasks at hand while explosions and gunfire are going off nearby? While a war rages all around you, you'll battle unforgiving obstacles, heroic challenges, dense smoke screens, propaganda, air raid sirens, and explosions. There's no doubt you'll have an extraordinary, adrenaline-filled experience unlike any other race out there. Experience the intensity and adrenaline of War-X racing!
We are constantly developing, changing, and building new and unique obstacles to push your limits. The course is built across over 1100 acres of privately owned, undeveloped land, giving us the ability to operate all year round. There are no limits to the size and scope of the obstacles we build because we don't have to move them! The War-X property has over 25 miles of trails, sheer rock cliffs, acres of swamps, mud, winding creeks, dense forests, and unlimited elevation gains to play with in southeastern Ohio!
Attack the course individually or as a team! If you love obstacle course racing and want an exhilarating experience unlike any other, be sure to register today for Blackout!
After you've run the course and if you somehow still have any energy left and want more...take a shot at our new mini challenge "The Labyrinth".....an insane, timed maze run, filled with both natural and man-made obstacles. You have a choice to be timed with a map or without. Do you think you can set a new record either way? Doubtful. It just may break your heart...
--
WHAT TO EXPECT
- Darkness
- 4-5 mile course with trails through challenging terrain
- Crawling, jumping, climbing, escaping, and sliding through challenges and obstacles
- Potential water hazards, deep mud pits, cliffs
- Carrying, lifting various objects
- Obstacles not on the course map
- Running through a war environment
- A great time
--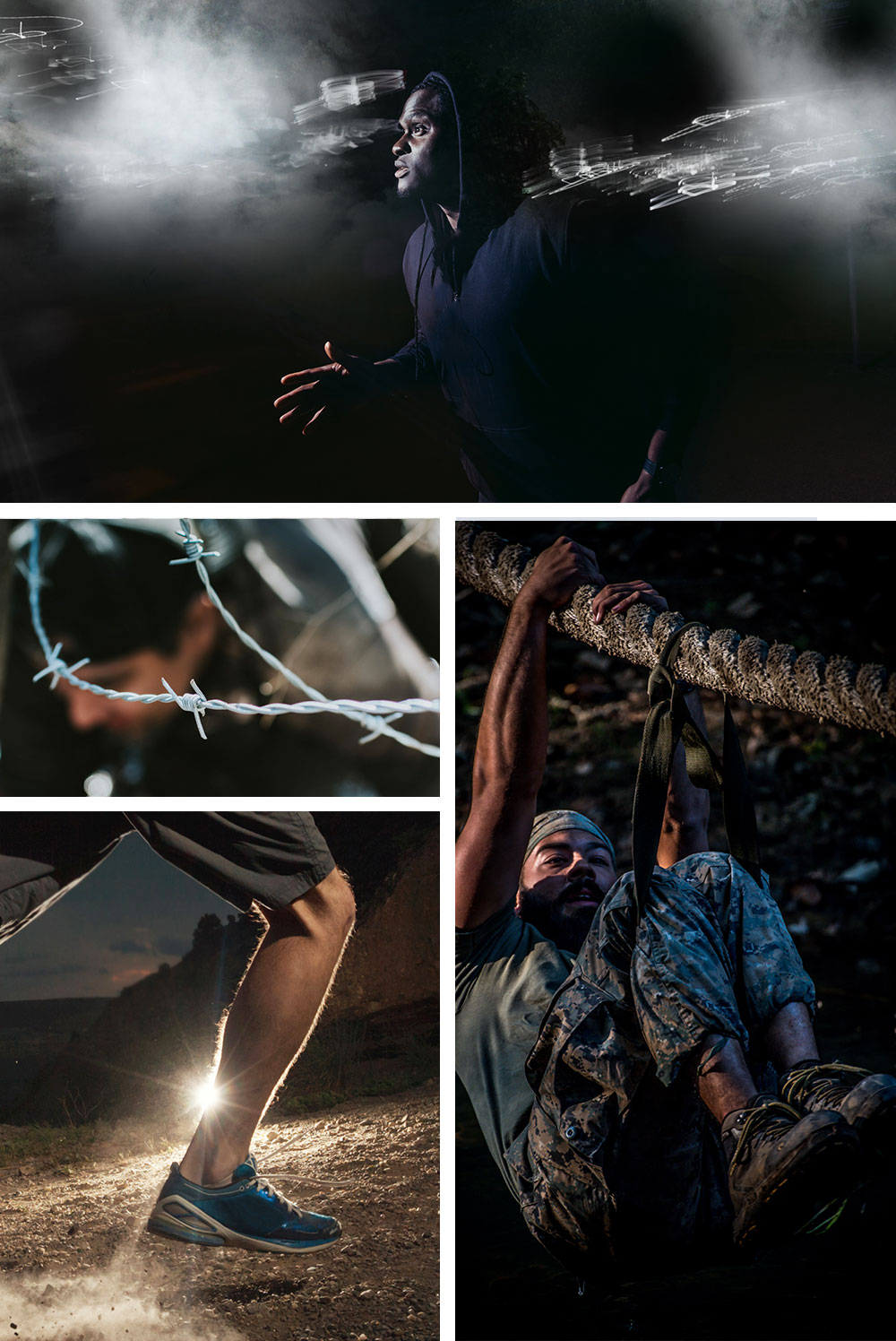 This is the first race in the 2018 War-X Obstacle Course Race Campaign, which is comprised of 3 races throughout the year. Complete all 3 races in a single year to win the awesome and coveted War-X Campaign Medal!