About this Event
War Widows' Stories breaks the deafening silence that surrounds the lives of war's forgotten women. In partnership with the War Widows' Association of Great Britain (WWA) and arts company arthur+martha, we work with war widows and their families to capture their experiences in their own words through oral history and art. By creating a history of war widowhood that combines personal stories with research and the power of creative making, we raise awareness of the everyday lives of war widows past and present.
On 8 November 2019, you will have the unique and exciting opportunity to join us for the very first unveiling of the War Widows' Quilt, a beautiful memorial made by war widows and their families. Comprised of many individual contributions and exhibited alongside the oral histories we have recorded, the exhibition tells both deeply personal stories as well as revealing the long-hidden collective history of war widows in the UK.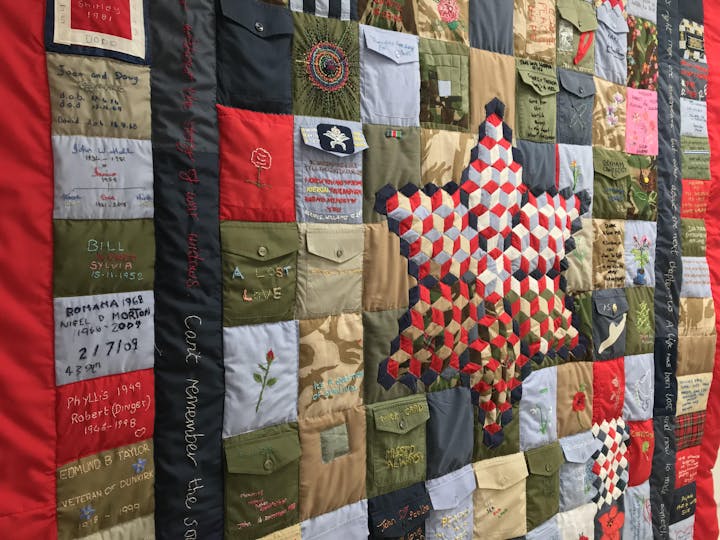 We would love for you to join us to discover the extraordinary stories of war widows, to celebrate them, their loved ones, and those who have supported us in our endeavours. The event will include an opportunity for you to see the quilt and to hear from the project's researchers, artists, partners, and participants, over drinks and canapés.
Places are free but limited, so please ensure you book yours as soon as possible. If you have any questions, please get in touch with us via email at info@warwidowsstories.org.uk.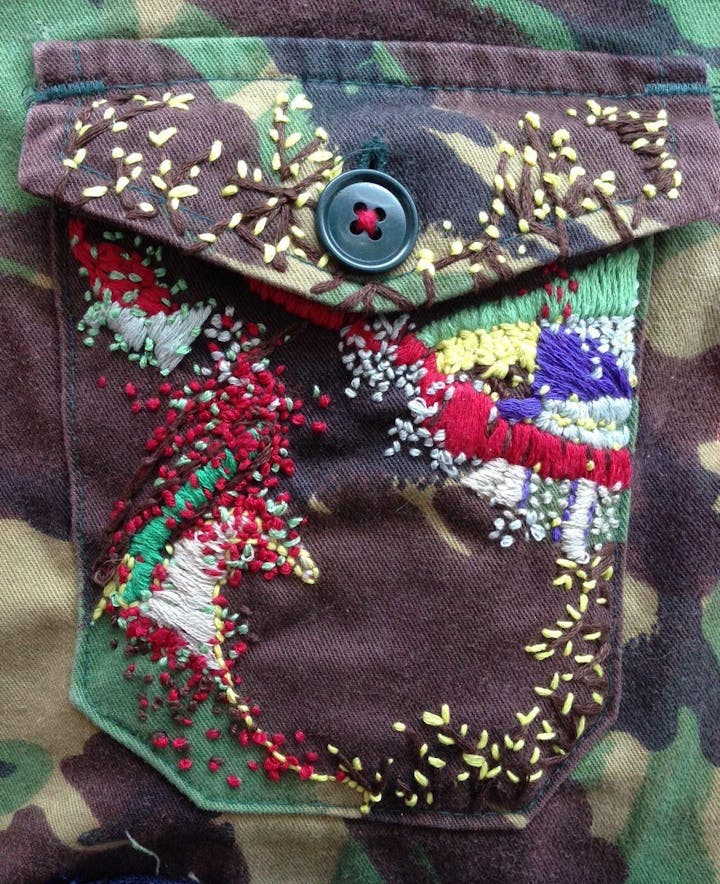 The War Widows' Stories project is run by Dr Nadine Muller (Liverpool John Moores University) in partnership with the War Widows' Association of Great Britain, Royal Museums Greenwich, the Imperial War Museums, and the National Memorial Arboretum. We are funded by the Arts & Humanities Research Council, Arts Council England, the British Academy, the Heritage Lottery Fund, and Liverpool John Moores University.
arthur+martha are an arts company led by Lois Blackburn and Philip Davenport, who have pioneered unique ways of working in arts and health. arthur+martha use experimental writing and art to help self-expression. They work with communities who are often marginalised, homeless people and older people, including those living with dementia. To have a voice and be heard is a powerful human need. By helping to achieve this, arthur+martha's work boosts people's well-being and promote understanding in wider society.