Wanted: Your legs and feet! Complimentary Vascular Screening.
Your Health is Precious! Vascular Institute offering HOPE.
About this Event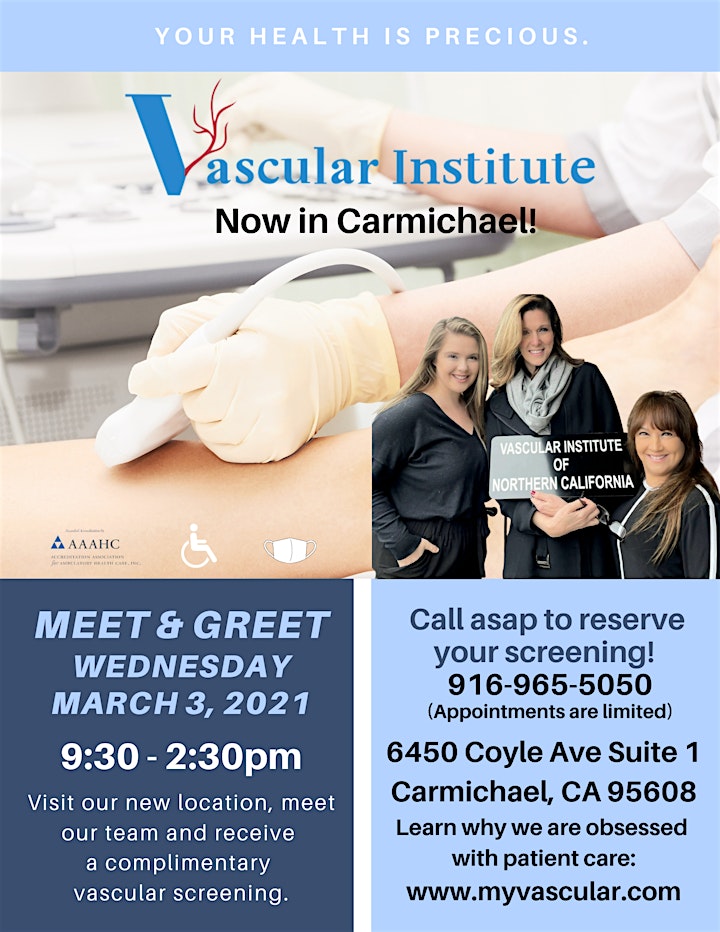 • 2020 kept us inside.
• Some avoided the doctor.
• Avoiding the doctor could have increased risk of P.A.D., known as Peripheral Arterial Disease.
• Peripheral Arterial Disease, if left untreated, could lead to leg or foot amputation.
• Amputations are on the rise.
• Rise up, schedule your complimentary vascular screening and rule it out.
• A vascular screening is as simple as removing your shoes and socks.
• Get outside in 2021 and visit our highly experienced vascular team on March 3, 2021.
Vascular Institute offering HOPE.
www.myvascular.com
a