About this Event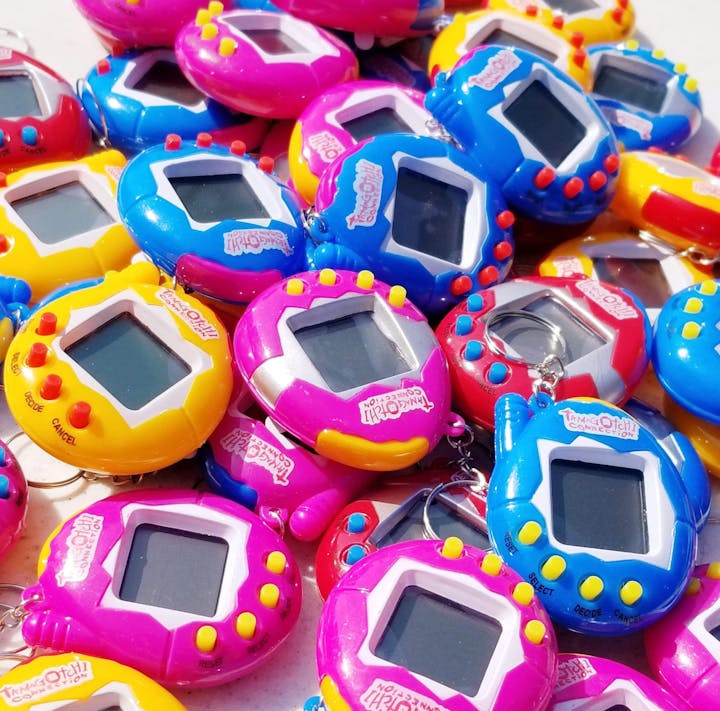 💥NORFOLK💥
🔥🔥Its gettin' hot in heeeerrreee!!!!🔥🔥
🎡🎡Throw on your Overalls, pile on your scrunches and get jiggy with us at the WANNABE 90s Bar Crawl!!! It's gonna be all that and a bag of chips🎠🎠
Tickets include:
📸Tamagotchi!!!-Totally AWESOME!!
🧞‍♂️90s Slap Bracelet
📸Neon Fanny Pack
🧞‍♂️Wannabe 90s Beer Stein cup
📸90s themed music at participating bars
🧞‍♂️90s themed drink specials
📸Neck Lanyard to ensure bar entry & Drink Specials. (Tickets are required in order to participate in the bar crawl)
📟Check-in will be from 3pm-4pm at Baxters📟
Day-Of 🎟s will be available for $35.00 cash only at Baxters💸
🍹Must be 21+ to participate. Don't drink and drive, arrange a designated driver, take public transportation or call a cab/uber🍹
Wannabe 90s Bar Crawl FAQ's
🎯Q) Do we have to dress up to participate in the bar crawl?
☎️A) No. Costumes are not required but we do encourage dressing up to enhance the experience. If you are dressing up a lanyard is required.
🎯Q) Can I join the bar crawl at any time?
☎️A) Guest check-in and bar crawl lanyards will only be handed out during the designated time. (Lanyards are required if you are dressing up to gain bar entry) If you are unable to pickup your lanyard during the designated time you may have a friend pick it up for you as long as they have your un-scanned ticket.
🎯Q) If for any reason I can't make it to the event, can I get a refund?
☎️A) No. All sales are final, rain or shine event. You can however transfer your ticket to another person.
🎗A portion of proceeds will be donated to the National Multiple Sclerosis Society🎗
"Multiple sclerosis is a complex disease of the central nervous system (brain, spinal cord, and optic nerves) characterized by relapses (neurological symptoms which appear rapidly but often improve over weeks or months), remissions and often progression of disability over time. MS is currently not a curable disease.
Learn more by visiting http://www.nationalmssociety.org/