Description
Wandsworth Property Network
Presentations:
Top 5 Lessons from Buying/Selling at Auctions- With Phillip Arnold Auctioneers
How to find deals using property auctions- Piotr Rusinek
Property Finance with Augusta Onyiuke-Eluma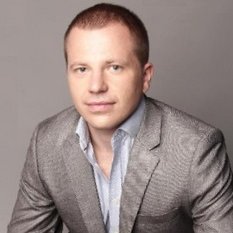 How to find deals using property auctions – Piotr Rusinek
Piotr Rusinek is a London-based property investor and sourcer who specializes in buying and selling properties in auctions and enabling other investors to leverage auctions to make substantial profits.
In his talk, Piotr will be explaining how he is using auctions to find deals. Buying and selling in auctions is completely different to buying and selling through agents.
Piotr will be sharing about those distinctions and also showing case studies of interesting auction deals he was involved with. By the end of the presentation you will be inspired to pick up an auction catalogue and start searching for deals!
Phillip Arnold of Phillip Arnold Auctioneers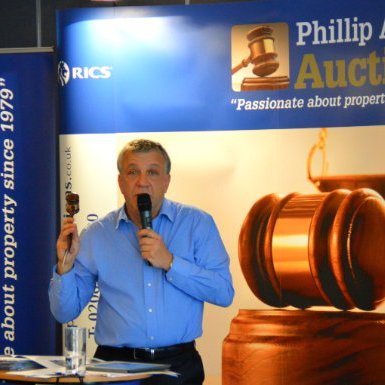 Having worked in the property industry for over 30 years, I still enjoy it as much as I did as an office junior all those years ago. I have worked for corporate enterprises and have also owned my own businesses.
Phillip Arnold Auctions is an established public auction house based in Ealing W5 offering a professional yet friendly auction service for the disposal of residential and commercial properties. We also have a Chartered Surveyors Division offering RICS valuations for probate or other purposes.
We formally started as an auction house in 2007 under the name of Brendons Auctioneers Ltd, with our first ever auction taking place at the New Connaught Rooms in Holborn. We have established ourselves as a top 10 London auction house in a very short space of time (The Telegraph) and are listed just outside the top 20 nationally (EIG). We take pride in delivering good customer service and strive to meet those standards today in every aspect of our business. We believe in providing individual clients with a more personal touch whilst offering corporate clients a professional and affordable solution to the disposal of their stock.
The event is is sponsored by Develop with Us
Reviews
" Fantastic. I always walk away with renewed vigour and solutions to property problems that I had not considered myself. What the regular attendees don't know about property at this event probably ain't worth knowing! " James Gallagher
" 5 Star! Anyone interested in property investing especially in the residential market - this must be the best Network Event they could possibly attend. The quality and expertise remains exceptionally high, Brendan runs a small but perfectly formed event. If you're interested in property - DON'T MISS IT!!!!! "
" This is where the experts meet the experts! Anybody who is looking for a wealth of information will be surrounded by a wealth of knowledgeable and very helpful people. Everybody likes to be in a position to do business. However this is one of the least "pitchy" groups. More help less people trying to flog you snake oil. I like it! "
Schedule:
7-7.15- Registration and Networking
7.15-7.25- Lettings and Finance Update
7.25-8 -How to find deals using Property Auctions
8.00- 8.15- 30 second shout out and Networking Break
8.30-9.00- Auctions- from an auctioneers perspective
9.00- Informal Networking