Description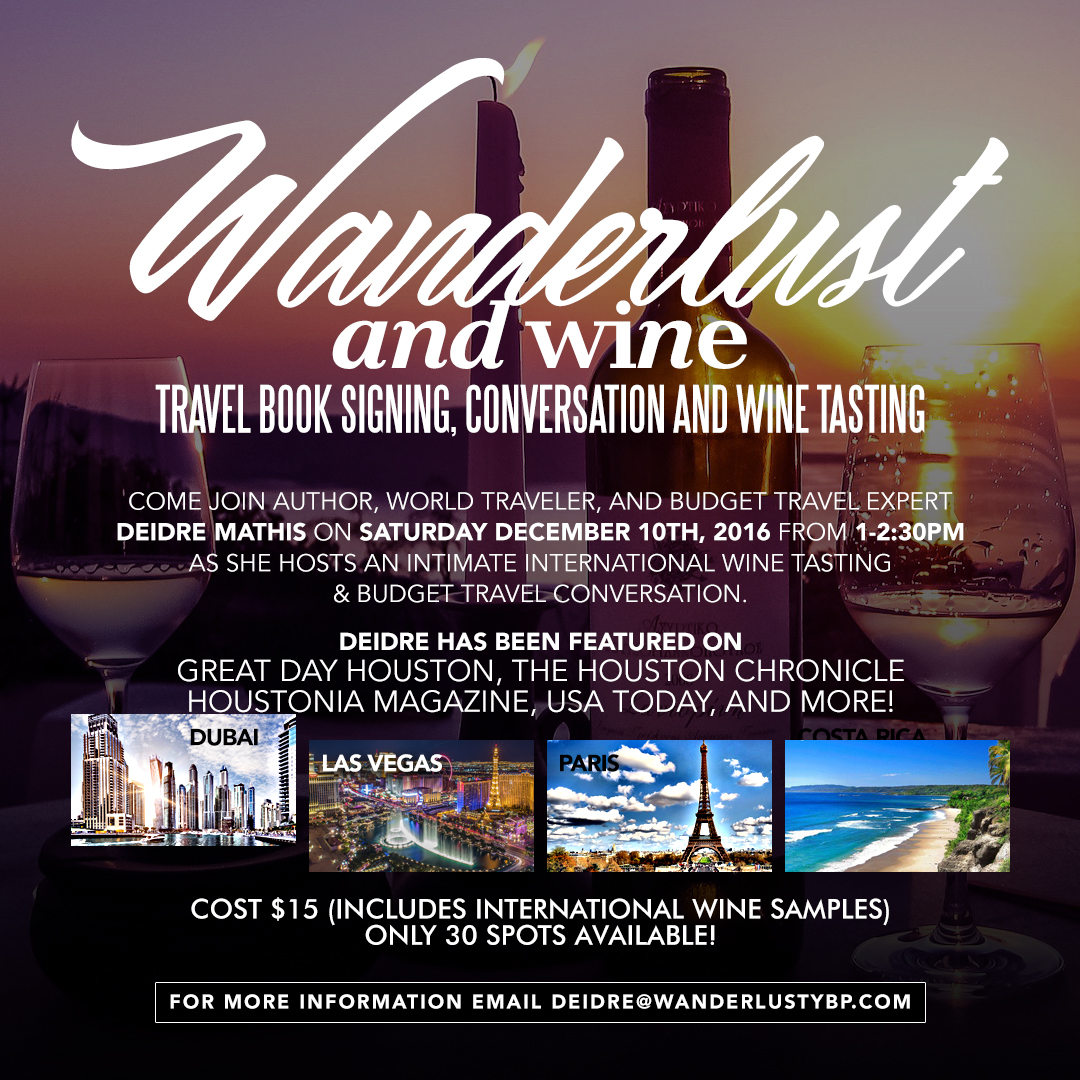 Location: MIDTOWN HOUSTON (exact location will be emailed upon payment confirmation)


2017 is almost here! Are you planning to travel more next year but aren't sure where and how to start looking for deals? This event is for you! Come join other Houstonians as we taste wine from different countries, share travel budget tips, and learn to plan our favorite vacations.


Deidre Mathis is opening a hostel in Houston in 2017 and is the author of

Wanderlust: For the Young, Broke Professional

and she has visited 33 countries over 6 continents. She has traveled to Abu Dhabi for $250, Martinique for $150, South Africa for less than $700 and more!!


There will be a book signing of Deidre's book immediately after.


Reserve tickets 1 of 2 ways:


1)Eventbrite
2)Paypal (Send $16 payment, this includes the fee, to email address : deidre@wanderlustybp.com with "Wanderlust and Wine" as the memo!