Wanderlust Whistler 2015
When and where
Location
Whistler Whistler, BC V0N Canada
Description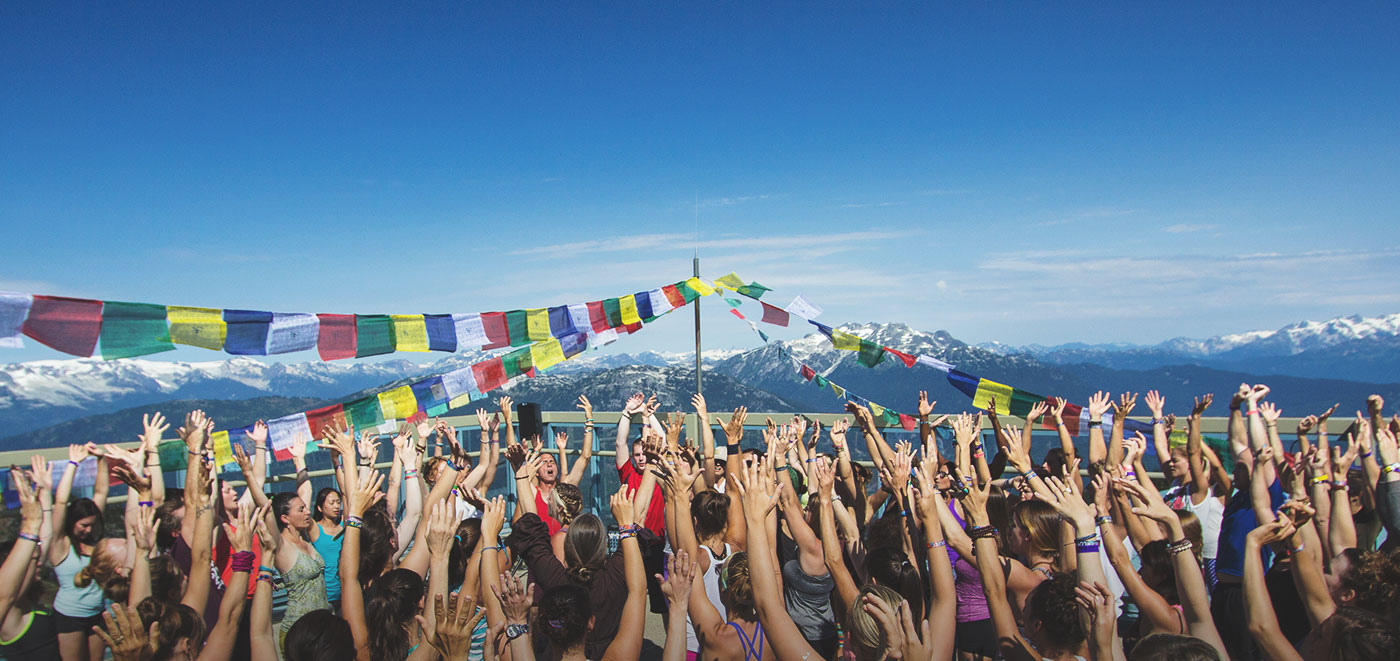 What is a Wanderlust Festival?
Wanderlust Festivals are all-out celebrations of mindful living. We start by bringing together a remarkable group of yoga and meditation instructors, musical performers, speakers, artists and chefs for a four-day retreat in the world's most awe-inspiring natural resorts. But Wanderlust is about more than our lineup: it is a truly participatory gathering, a place to learn, practice, and grow.
THE WANDERLUST EXPERIENCE
Practice
Yoga & Meditation Programs
Whether you're an experienced yogi, meditator or are brand new to practice, you can create your ideal day at Wanderlust. There are classes for all levels, as well as a wide variety of practice styles and venue types. Mix in meditation or relaxing yin classes with sweaty, uplifting vinyasa, or challenge yourself with something new like standup paddleboard yoga. Each festival offers a taste of internationally recognized teachers as well as top local instructors.
Listen
Headliners, new artists and beyond
Music is the beating heart of Wanderlust Festivals. Our music lineup is just as much about discovery as it is about seeing artists you know and love. Revel in a wide variety of musical performers in myriad settings, from epic main stage performances to intimate acoustic shows to the many performances accompanying our yoga classes.
Explore
Hikes, Runs, Biking & more
Get outdoors and dive deep into the surrounding natural beauty with one of Wanderlust's many guided adventures. Lace up for a trail run or sunset hike, drift off during a mountaintop meditation with live music, or challenge your natural awareness on a foxwalk – barefoot and with eyes closed! Every festival has its own unique adventures to connect you with the local landscape.
Learn
Lectures from the thought leaders of today
The Speakeasy is Wanderlust Festival's lecture series on subjects pertaining to the mindful life. With an inspiring lineup including prominent authors, yoga teachers, musicians, health experts, business leaders, and filmmakers, the Speakeasy provides a casual setting for speakers to offer a short lecture and respond to attendees' questions.
Taste
From craft food trucks to organic fine dining
Wanderlust offers a variety of local, sustainable and artisanal fare throughout the festival, whether you're grabbing a quick bite from the hand-picked vendors in our Food Co-op or sitting down at the Farm to Table Dinner. For those with a wee bit of thirst, we also offer Wanderlust Uncorked, small gatherings featuring the best craft wine & beer and even better company.
WATCH THE VIDEO
Learn More
For more information visit
Wanderlust Whistler
Included is a Subscription to EatingWell Magazine
A one-year subscription to EatingWell Magazine is included with 3 Day and 4 Day tickets. (A $6 value, click here for subscription details and refund information)
*This offer is not valid on mobile-purchases.
TICKET INFORMATION
All Price Tiers are available in a limited quantity. Once the allotment of the given Price Tier is sold out, tickets will continue to be sold at the next Price Tier, while supplies last.
Once you purchase, you will receive an order confirmation email from Eventbrite, Wanderlust's ticketing partner. Your e-ticket(s) will be attached to your order confirmation email. Important: if you do not see your order confirmation in your inbox, make sure to check your junk/spam folder. If you can't find it there, either, click here to access the Eventbrite help center.
If you are having any other technical ticketing-related issues with your order, click here to contact Eventbrite. For questions and general festival info, click here.
Need to view or update the information on your order? Click here for instructions.
All sales final.
Event is rain or shine.
Advertised presenters, teachers and artists are confirmed at this time but are subject to change.
By purchasing this ticket you accept the terms and conditions. Click here for terms and conditions.
Need Help?
Visit the
Wanderlust Helpdesk
for FAQs, directions and more.