Description
Women Advancing Microfinance – New York (WAMNY) invites you to attend a Holiday Networking Dinner on Wednesday, December 6th! We will be joined by four exciting guest speakers from across the fields of financial inclusion, financial services, fintech, and fundraising for a conversation over dinner. Join the WAMNY Steering Committee and fellow WAMNY members to network and learn more about the work our guest speakers are doing to advance financial inclusion and women's leadership!
Guest Speakers:
Event Format: Speakers will be seated one per table. Please select the speaker whose table you would like to join upon registering.
Date/Time: Wednesday, December 6th, 2017, 6:30pm - 8:30pm
Location: Maria Pia, 319 West 51st Street, New York, NY 10019
Price: Prix Fix Menu (3 courses) - $45 per person (includes tax + tip)*;
*Drinks not included but available for purchase separately
Not currently a WAMNY member? Sign up here. Your annual dues entitle you to attend most WAMNY events for free and $10 of your dues goes directly to WAMNY's Scholarship Fund supporting women working in financial inclusion around the world to access professional development training.
We look forward to seeing you there!
WAMNY Steering Committee
---
About Our Speakers: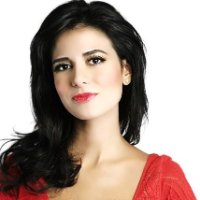 Kiana Danial, Financial Literacy/Career Coach, CEO at InvestDiva
Kiana Danial is an award-winning, internationally recognized personal investing and wealth management expert. She is a highly sought-after professional speaker, author and executive coach who delivers inspirational workshops and seminars to corporations, universities and entrepreneurial groups. She is a frequent expert on many TV and radio stations and has reported on the financial markets directly from the floor of NYSE and NASDAQ. She is a weekly investment expert guest on Tokyo's #1 Investment TV Show. She has been featured in The Wall Street Journal, TIME Magazine, CNN, Forbes, The Street, – and numerous other publications.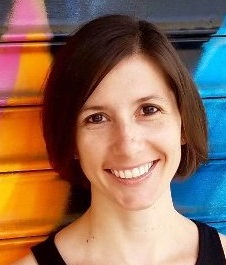 Corey Pargee, Chief Operating Officer at FirstAccess
Corey Pargee is the Director of Operations at First Access, a fintech company that provides cloud-based analytics & credit scoring software to financial institutions in emerging markets. Corey leads operations, human resources, and investor relations for First Access, and also supports strategic planning & partnership development. Prior to joining First Access, she was a Program Director at Millennium Promise where she led operations for integrated international development programs in agriculture, health, business development, sanitation, and education, across 12 sites in Africa. Among other positions, she has also worked at UN REACH on international performance metrics for agriculture, consulted the City of NYC on immigrant access to financial services, and served in Madagascar in the US Peace Corps and Peace Corps Response programs, where she provided training & support in organizational management to various local agribusinesses and community development projects. She also volunteers with Lifeforce in Later Years (LiLY), a community organization in Harlem that provides life-affirming programs & services for elders in the community. Corey holds and MPA in Development Practice from Columbia University's School of International and Public Affairs, and a BA in Social & Behavioral Sciences from California State University, Chico.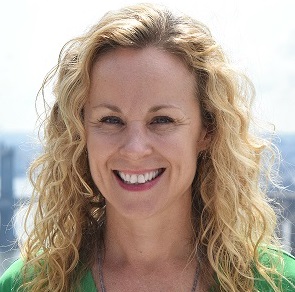 Lara Storm, Director of Advisory Services, Ultra-Poor Graduation Initiative at BRAC

As the Director of Advisory Services, Lara leads a team of Ultra-Poor Graduation experts to design and implement graduation models in different settings across the globe.
Previously, Lara was the Director of Financial Inclusion at MIX, where she led the development of the first global financial inclusion data platform, the FINclusion Lab. Lara brings rich experience in financial inclusion and client-centered microfinance from her work as Director of Youth-Inclusive Financial Services at Making Cents international, Client and Market Research Manager at Pro Mujer, and as Microfinance Accreditation Specialist at Catholic Relief Services.
Prior to entering the world of Financial Inclusion and Social Protection, Lara was an analyst at Fitch Ratings. Lara's passion for development sparked during a two-year assignment for a travel company in Ecuador where she witnessed the desire of local communities to build inclusive economies and opportunities for all.
Lara holds a Master of International Affairs from Columbia University's School of International and Public Affairs. She completed her Bachelor of Arts in Spanish and Geography at the University of California, Davis.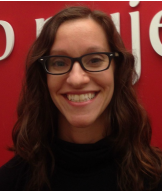 Rebecca Feinberg, Director of Development at CARE
Rebecca Feinberg is a non-profit professional with more than 10 years of experience in international economic development, women's empowerment, inclusive finance and social entrepreneurship. In March 2018, Rebecca started at CARE - a global NGO dedicated to women's empowerment and poverty alleviation - as Director of Development where she manages a portfolio of corporate partners that include leading consumer brands.
Prior to CARE, she was the Officer of Strategic Partnerships for Pro Mujer – a women's development organization operating in Latin America – where she cultivated strategic partnerships with corporations and foundations. Rebecca has previous experience as an independent consultant on projects including poverty assessment and data analysis in Mexico for FINCA International, small business management, and micro-insurance program development in Central America.
She recently completed the Advanced Diploma in Monitoring and Evaluation at NYU's School for Professional Studies. She has a Master's in Public Administration from NYU's Robert F. Wagner Graduate School of Public Service, where her focus was on international development and microfinance. During her studies, she worked as a consultant to the United Nations Capital Development Fund and interned at the Financial Access Initiative. She also has a Professional Certificate in Fundraising from New York University and a Bachelor of Arts degree from Tufts University in international relations and Spanish. Rebecca is Co-Chair of the Steering Committee for Women Advancing Microfinance – New York (WAMNY) – a professional association that promotes inclusive finance, women's leadership and social entrepreneurship. Rebecca was born and raised in Vermont, but has been living in New York City for the past twelve years.