Description
Women Advancing Microfinance – New York (WAMNY) invites you to attend a "Conversations Over Dinner" event on Tuesday, June 26th! We will be joined by three exciting guest speakers from across the fields of impact investing, grant making and social entrepreneurship.

We have decided to try out a new model for the event this time around, retaining the intimacy and networking opportunities of our previous dinners, but hosting the event in an intimate non-restaurant location with a catered meal.

Join our amazing guests, fellow WAMNY members, and WAMNY Steering Committee to network and learn more about our guest speakers' backgrounds, their work, and what they are doing to advance women's leadership!

Guest Speakers:

Liz Fernandes, Impact Improvement Senior Associate, B Lab
Mugdha Gangopadhyay, Deputy Director of Development, American India Foundation
Reshma Patel, Executive Director, Impact Network

Event Format: Intimate conversation with guest panelist and other 3-4 inspiring women. Speakers will be seated one per table. Please select the speaker whose table you would like to join upon registering.

Date & Time: Tuesday, June 26 2018, 6:30pm - 8:00pm
Location: Private location - East 32 Street between Madison and Park Avenues.
Location details will be disclosed to dinner attendees upon registration.
Price: $35 per person*
Menu: Dinner will be catered buffet style by Dig Inn. Vegetarian/vegan options will be available. To get a peek at the type of food we will serve, you can view their menu here.

*Please be mindful that space is limited and WAMNY will not be able to provide refunds on tickets.

Not currently a WAMNY member? Sign up here. 100% of your annual dues will support WAMNY's Scholarship Fund supporting women working in financial inclusion around the world to access professional development training.
---
About Our Speakers: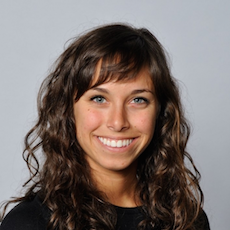 Liz Fernandes is an Impact Improvement Senior Associate at B Lab. She develops improvement programs that drive equitable, inclusive progress and behavior change through business. One such program supports employers in adopting employer-sponsored, small-dollar loan programs as a benefit for workers. Liz also works with supply chain managers, business associations, mutli-national corporations, and governments to implement programs that empower businesses to manage and measure their positive impact. Prior to working for B Lab, Liz worked worked at PricewaterhouseCoopers, where she conducted research on global megatrends and analyzed how trends could affect education-focused nonprofits in the Bay Area. ​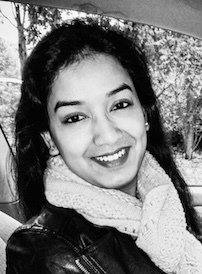 Mugdha Gangopadhyay is the Deputy Director​ of Development at American India Foundation (AIF), an international development organization based out of New York City that focuses on building US-India bridge and catalyzing social and economic change in India. Prior to this, she worked as the ​Director of Strategy and Development at Grameen America (NYC), a domestic Microfinance organization founded by Nobel Peace Prize winner Prof. Muhammad Yunus. Before joining the non-profit sector leadership, ​Mugdha was an accomplished Strategy and Organizational Development professional in the corporate sector (Finance, Information Technology, Pharmaceutical), helping organizations build core capacity by identifying, designing and executing programs focused on high growth areas. Mugdha holds a Master's degree in Organizational Behavior from Delhi University, India, and a Certification in Leadership and HCM from NYU, New York. She has also received training in Microfinance and Social Business from Grameen Bank, Bangladesh. Mugdha has always been a champion of community & social development, having been awarded President Barack Obama's President's Volunteer Service Award (PVSA) and most active volunteer award by National Service Scheme (NSS) in India. She also served as a WAM New York Board Member from 2013-2015. In her spare time, Mugdha loves to travel, hike and spend time with her high energy toddler. Mugdha also has a few international publications to her credit.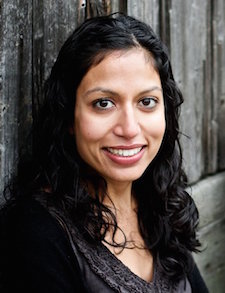 Reshma Patel is the Executive Director of Impact Network, a non-profit organization that provides quality education for over 6,000 kids in rural Zambia. Under Reshma's leadership, Impact Network has grown from 9 to 44 schools in just five years. These schools cost less than $5 a month per student, and cost 70% less than government schools to maintain. Reshma is an expert in education, taking programs to scale and measuring and evaluating impact. She has spoken from DC to Zurich, tackling issues related to technology, teacher training, and the importance of community building. Before Impact Network, Reshma worked at MDRC, a nonprofit, nonpartisan social policy research firm, dedicated to finding solutions to improve the lives of low-income communities, with a particular focus on educa-tion. Prior to MDRC, Reshma was a pension risk analyst at Morgan Stanley. She has a Bachelor of Math from the University of Waterloo and is a Fellow of the Society of Actuaries.