Description
WAMCon Nashville
WAMCon Nashville is an interactive recording conference for women (including transgender or cisgender; non-binary and gender non-conforming individuals) presented by Women's Audio Mission and hosted by Belmont University's Ocean Way Nashville Recording Studios in partnership with Change the Conversation and sponsored by Spotify, Eventide, Epidemic Sound, and Shure.
Don't miss this immersive experience with award-winning music producers, recording engineers, songwriters, and record executives involved in making the music you love most! This event is perfect for aspiring producers and engineers as well as musicians and students interested in the recording and music industries.
Saturday, April 27, 2019 - 6:00pm - 9:00pm
6:00pm - 7:00pm - Registration and Reception
7:00pm - 7:15pm - Welcome by Women's Audio Mission & Change the Conversation
7:00pm - 8:45pm - Panel Discussions featuring top industry producers, engineers, songwriters and executives
8:45pm - 9:00pm - Q & A


Sunday, April 28, 2019 - 9:30am - 5:30pm
9:30am - 10:00am - Registration
10:00am - 12:40pm - Immersive Workshops on recording techniques, songwriting, production, management, and more
12:40pm - 2:00pm - Lunch
2:00pm - 4:40pm - Immersive Workshops on recording techniques, songwriting, production, management, and more
4:40pm - 5:30pm - Closing Reception
---
Confirmed Speakers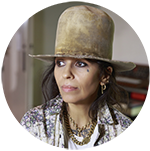 LINDA PERRY
In the ocean of one-of-a-kind musicians, Linda Perry truly stands out. Her career epitomizes what it means to be successful as an uncompromising and independent musician. Beginning her musical journey as the lead singer of 4 Non Blondes, Linda has had a profound impact on pop culture through her work as a producer and songwriter. Her resounding influence on female empowerment resonates through her sincere artistry, which has helped shape the sounds of musicians such as P!nk, Christina Aguilera, Alicia Keys, Britney Spears, and Adele. Linda was inducted into the Songwriter's Hall of Fame in 2015 as a testament to her status as a musical icon. Most recently, she co-founded We Are Hear, a combination record label, publishing house and management company.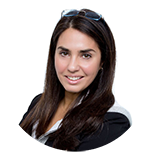 EMILY LAZAR
Renowned Mastering Engineer, Emily Lazar, has mastered thousands of albums with musical luminaries such as: Foo Fighters, Beck, Coldplay, David Bowie, Sia, Panic! At the Disco, Maggie Rogers, Dolly Parton, Garbage, Sonic Youth, Natalie Merchant, Lou Reed, Morrissey, Depeche Mode, Tiësto, Vampire Weekend, Björk and many others. Lazar is the first female mastering engineer to win the Best Engineered Album (Non-Classical) Grammy, which she won for her work on Beck's Colors. She received three additional Grammy nominations and was the first female mastering engineer to be nominated for a Grammy for Best Engineered Album Non-Classical for Bird and the Bee's (Greg Kurstin and Inara George) album, Recreational Love. Emily has been featured in such publications as Rolling Stone, Billboard, Mix, Sound on Sound and Electronic Musician and gave the closing keynote address at The Audio Engineering Society (AES) Convention in 2017. Currently she is serving her fourth term on the Board of Governors for The Recording Academy and is the Co-Chair of the NY Chapter's Producers and Engineers Wing.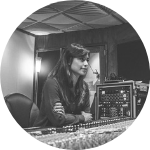 SHANI GANDHI
Shani Gandhi is an Australian music producer/engineer based in Nashville, Tennessee. Her career in Nashville has paired her with such producers as Gary Paczosa, Michael Wagener, Neal Cappellino, and Marshall Altman. Gandhi has engineered and mixed albums for the likes of Alison Krauss & Union Station, George Jones & The Smoky Mountain Boys, Kelsea Ballerini, Sarah Jarosz, and Parker Millsap. In 2017, Gandhi received a Grammy Award for Best Folk Album as Engineer for Sarah Jarosz's, Undercurrent. She was also nominated for Grammy Award for Best Engineered Album, Non-Classical, along with Gary Paczosa, for the same album.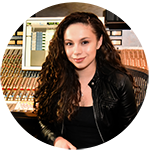 SIMONE TORRES
Simone Torres is a Multi-Platinum, Grammy Nominated, engineer, vocal producer, and vocalist from New York who works as the protege of five-time Grammy Award-Winning Vocal Producer Kuk Harrell. Simone has worked with artists such as Jessie J, Camila Cabello, Cardi B, Sia, Kane Brown, Usher, Superfruit, Labrinth, Dua Lipa, Leslie Odom Jr., DNCE, Hailee Steinfeld, Jeremiah, Betty Who, Stanaj, and more.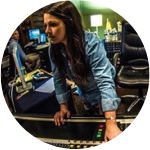 GENA JOHNSON
Gena Johnson has worked with artists including Brandi Carlile and Kacey Musgraves, and she was an assistant engineer on Musgraves' Grammy-nominated album, "Pageant Material". In addition to the Grammy nod in the "Best Country Album" category at the 58th Grammy Awards in February, the album also made numerous "Best Albums of 2015" in various categories.Gena Johnson, Recording Engineer (Brandi Carlile, Kacey Musgraves).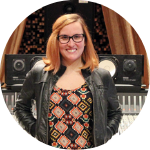 RACHAEL MOORE
Rachael Moore is a staff engineer at Nashville's Sound Emporium recording studios, where she has worked with artists including Angelica Garcia and Noam Pikelny. Rachael joined Sound Emporium in the Spring of 2015 and continues to work among world-renowned producers and engineers in Nashville's historical musical treasure.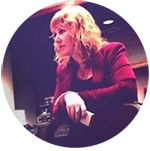 JORDAN BROOKE HAMLIN
Jordan Brooke Hamlin is a multi-instrumentalist, composer, engineer and music producer based in Nashville, TN. A lifelong advocate for Creatives, she co-owns and operates a 20 acre, 4000 SQ ft immersive studio called MOXE in Nashville, TN. Hamlin recently produced new records for the Grammy-award winning duo, Indigo Girls and Lucy Wainwright Roche. Her contributions both on stage and in studio have included collaborations with Brandi Carlile, Ruby Amanfu, Rachael Yamagata, Missy Higgins, Katie Herzig, Dar Williams and The Nashville Ballet.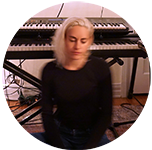 JENNIFER DECILVEO
Jennifer Decilveo is an American Grammy-nominated and Brit-nominated songwriter and producer based in Los Angeles. She has written and produced for numerous artists including Beth Ditto of The Gossip, Anne-Marie, Bat for Lashes, Ryn Weaver and Andra Day on her critically acclaimed album Cheers to the Fall. The album was nominated for Best R&B Album and the album's main single, "Rise Up", was nominated for Best R&B Performance at the 2016 Grammy Awards. Decilveo and Day are winners of BET's 2016 Soul Train Music Awards The Ashford & Simpson Songwriter's Award.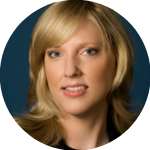 BEVERLY KEEL
Beverly Keel is chair of MTSU's Department of Recording Industry, where she has been a professor since 1995. She is also an award-winning music journalist journalist and pop culture commentator who has covered the music industry for more than 25 years. She writes for Parade magazine and The Tennessean and has served as a music industry management/publicity consultant for artists including Jamey Johnson, Lionel Richie, and Scotty McCreery.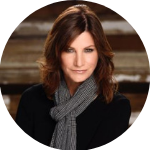 TRACY GERSHON
Tracy Gershon has discovered, nurtured and developed a wide range of top-selling musical talent during her multi-faceted career as an A&R executive, a music publishing VP, and as an artist manager. During her A&R career at Warner Music Group and Sony Music Entertainment, Gershon signed award-winning platinum-seller Miranda Lambert and help guide the careers of top stars that include Blake Shelton, Randy Travis and Faith Hill. Gershon, in association with Red Light Management, currently oversees the career of artist Natalie Stovall while serving as an independent artist development, music publishing and A&R consultant for a variety of clients. In 2014, she co-founded "Change The Conversation," a coalition addressing gender bias within the music industry. The group provides education and helps to foster a supportive community of female executives and artists.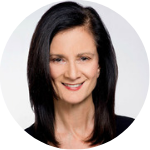 LESLIE FRAM
Leslie Fram is the senior VP of music strategy for CMT and is indelibly associated with heightened attention to the issues facing women in the genre, not just as the driving force behind her network's ongoing Next Women of Country initiative, but as a co-founder of the awareness group Change the Conversation.
TERRI WINSTON
Terri Winston is Founder and Executive Director of Women's Audio Mission and a former Professor and Director of the Sound Recording Arts Program at City College of San Francisco. Her career as a songwriter, composer, recording engineer, and producer spans 30 years. Winston was signed by Polygram and BMG, and has shared the stage with P.J. Harvey, Pixies, Throwing Muses, Flaming Lips and Fugazi. In the studio she has worked with Lenny Kaye of the Patti Smith Group, Greg Hawkes of The Cars, Kronos Quartet, St. Lawrence String Quartet, Wu Man, and Tanya Tagaq. Winston holds a B.S. in Electrical Engineering from Purdue University.
More to be announced!
---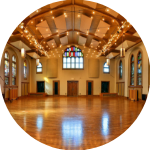 OCEAN WAY NASHVILLE RECORDING STUDIOS
Ocean Way Nashville Recording Studios are located in the heart of Nashville's famous Music Row. Among the world's finest recording facilities, its client roster reads like a who's who of the music world spanning a range of styles from pop/rock to country to classical. Housed in a 100-year-old Gothic revival grey stone church, Ocean Way Nashville provides an exceptional acoustical space tuned specifically for music recording in the rich visual beauty of a church sanctuary. Besides working on countless hit records, Ocean Way Nashville has become a favorite destination for orchestral recording and scores film and video game projects for major companies around the world.
---
WAMCON NASHVILLE SPONSORS