Description
WAM is a coalition of organizations including Wimlink and Hatchery, supporting the active advancement of women leaders.
What is your unique leadership style? What are some of the most effective leadership styles for your particular career goals, and current role as you continue to grow?

Whether you run a company, a team or want to more effectively lead yourself, it is critical to learn from the successful leadership styles of others.

The audience will have the opportunity to learn from the panelists' collective experiences including how they approached leadership throughout their careers, used it to solve challenges, as well as some leadership pitfalls to avoid at all costs. There will be the opportunity to meet and speak with the panelists personally as well as network with like-minded women across various industries and scopes.
The Evening's Agenda:
6pm – Doors open for pre-event drinks, snacks, and networking.

6:30pm - Opening remarks from event co-hosts Tania Yuki and Yao Huang.

6:45 - 8:00pm - Speakers

8:00 - 8:45pm - Follow up Q&A, drinks, dessert and networking
Event Speakers:
Laura Agostini
Chief Talent Officer, Worldwide JWT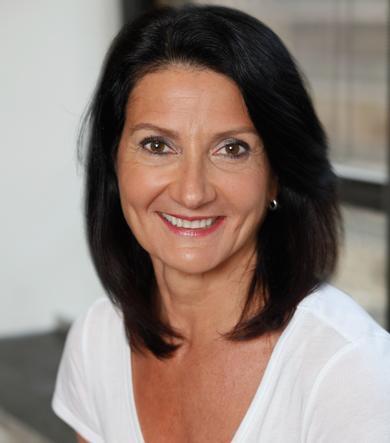 As JWT's Chief Talent Officer, Laura leads the charge to actualize our international talent and HR strategies, bringing to life our goal to attract, develop and retain the talent of the future.
Prior to JWT she held Chief Talent Officer posts at MEC and Publicis Mode, as well as the London Managing Director role at Digitas Europe. These roles followed a long stint of strategic management consulting with Gemini Consulting rounding out her vast experience in staff & management career development, training, evaluation, communications, human resource strategy, integrations and restructuring.
She is a member of AWNY, the 4A's HR committee and Diversity Best Practices.
Francine Della Badia
Senior Vice President of North American Retail, Coach and
co-founder of FashionCampNYC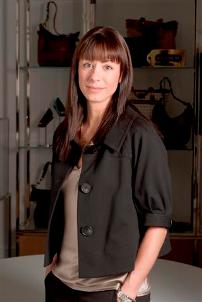 Fran first joined Coach in 1999 as a key member of the global merchandising team. During her tenure, Coach has diversified its product platform and evolved into an accessible luxury lifestyle brand, traded on the New York Stock Exchange under the symbol COH.
Today she is responsible for leading the North America Retail Merchandising, Planning and Allocations teams. Fran is also leading Coach's global Men's initiative.
Before joining Coach, Fran held several senior leadership positions in merchandising, most recently as Vice President of Victoria's Secret Stores. Prior to that she held various strategic positions at fashion brands including J. Crew and Banana Republic. Fran holds a B.A. degree in International Affairs and French from Lafayette College. She and her husband Gordon own and operate FashionCampNYC as well as Camp Twin Creeks, a residential children's summer camp in West Virginia. Fran and Gordon are also active sponsors of Project Morry, a youth development organization.
Nell Merlino
Founder and President, Count Me In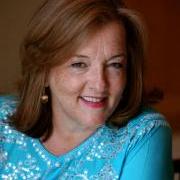 Nell Merlino is Founder and President of Count Me In for Women's Economic Independence, the leading national not-for-profit provider of resources for women to grow their micro businesses into million $ enterprises. She is author of "Stepping Out of Line: Lessons for Women Who Want it Their Way in Life, in Love, and at Work," from Broadway Books, which is available from Amazon.com.
Throughout her career, Nell Merlino has been inspiring millions of people to take action. She is the creative force behind Take Our Daughters to Work Day, which moved more than 71 million Americans to participate in a day dedicated to giving girls the opportunity to dream bigger about their future.
Event co-hosts:
Yao Hui Huang
Founder of The Hatchery


Yao-Hui Huang is a highly entrepreneurial executive who works with businesses and startups in many industries with a focus on technology, helping them to grow their organizations in a market-smart and cost-effective way. Yao has started and run several companies in the technology, digital media, and venture space.
She is a Founder and Managing Director of The Hatchery, a venture collaboration organization with international reach bridging the gap between entrepreneurs and investors through resources, advisory, funding and building communities. She has had multiple successes as an entrepreneur and supports other companies in advisory and C level management roles. With greater and greater needs and access by entrepreneurs, The Hatchery was found.
Tania Yuki
Founder of wimlink and VP TV Advertiser Solutions, Visible World.
Tania is a digital media executive who began h
er career as a filmmaker and media attorney, and specialized in film finance and development as well as documentary and feature film productions. After working in film for several years however, she was seduced by digital and went on to run an online video content network as head of acquisitions and has also lead product management for comScore's Video Metrix, the world's leading online video ratings service. Currently, she runs the TV Ad Solutions group with TV ad targeting company Visible World. She has been hosting events for women with wimlink since founding at the start of 2008. More about wimlink can be found here



Here is what people are saying about previous events:
" This is a great platform for meeting several successful women in the industry. I highly recommend joining this group and attending the events. "
" Their topics are very relevant to today's technology scene and they do a great job of tailoring the events to both women entrepreneurs and women in web. "
Organizer of WAM: Ways of Leading