Explore Soundsystem Culture with Thali Lotus of CAYA
About this event
More than a PA system, for many, sound systems are a way of life. The large stacks of handmade speakers tuned to bring out the heavy bass of reggae and dancehall trace their story through origins in Jamaica, to the birth of hip hop in New York and a flourishing scene in the UK. Learn about sound system culture from one of the few female pioneers in the UK, Thali Lotus, engineer, academic, and founder of Come As You Are (CAYA).
-----------
During this time of social distancing, WAM has launched WAM Everywhere to bring important workshops, trainings, and networking events to women, girls, and gender non-conforming folks everywhere who are passionate about music, audio, and sound!
-----------
About the Presenter:
Thali Lotus was born into a Soundsystem Household. Her dad ran a Sound 'B Force and vibrations have always been part of her existence. Influenced by the energy of Carnival, feminine empowerment and the UK Roots & Dub scene, Come As You Are (CAYA) was founded in November 2016. Thali is currently 1 of only 3 Female Soundsystems in the UK and regarded by the Guardian 2019 as the 'creator of autonomous zones' responsible for Entertaining, Educating & Empowering through the power of Music. A skilled engineer, academic, author, curator and innovator, Thali has become extremely popular for her innovative approach to the traditions of Soundsystem Culture.
-----------
Meeting Guidelines:
1. Welcome! When you join the room, take a moment to get familiar with the Zoom platform. When you enter the room your video and audio will be muted.
2. Feel free to put any comments for the group in the chat box. There will be time for Q&A during the session.
3. Women's Audio Mission focuses on increasing the gender balance in audio production and technology sectors since less than 5% of the population employed in these sectors are women. There are limited spots available in our events and they often sell out, so we ask that if you are not woman-identified (transgender or cisgender), non-binary or gender non-conforming, that you reconsider registering. We will not turn anyone away, but please be mindful that if you take up a seat, that is one less woman or non binary-identified individual that we can serve. We thank you for your understanding in advance and for joining us in our mission to advance women and girls in music production and the recording arts.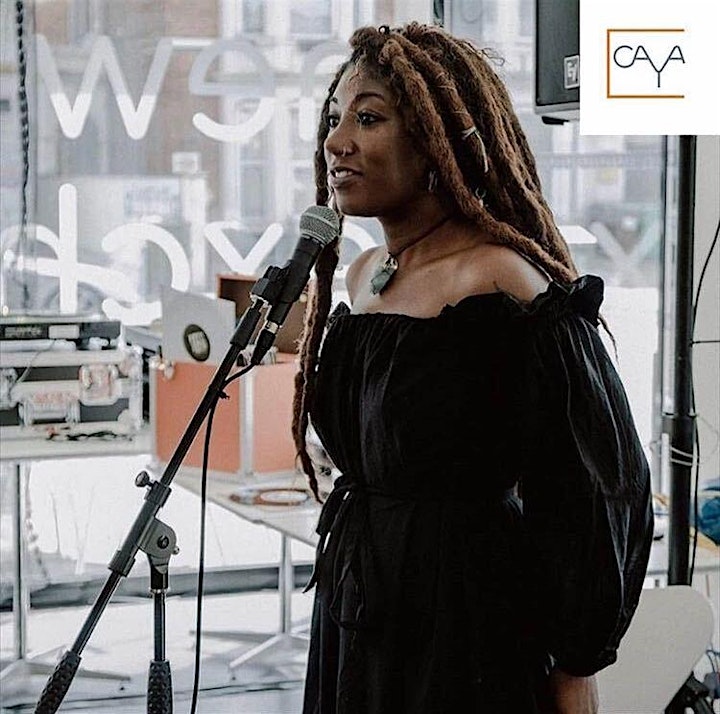 Organizer of WAM Everywhere - Soundsystem Culture & Design
Women's Audio Mission (WAM) is a San Francisco and Oakland-based nonprofit organization that has been working at the intersection of music, media and technology since 2003. We inspire 4,000+ girls, women and gender non-conforming (GNC) individuals per year (96% low income, 91% people of color) to use technology to amplify their voices by creating music and media. WAM provides free training, dedicated artist mentors, education and career counseling, job placement, and access to the only recording studios in the world built and run entirely by women and GNC individuals. WAM addresses and challenges the extreme gender gap in the tech and pro audio sectors. #ChangingTheFaceOfSound