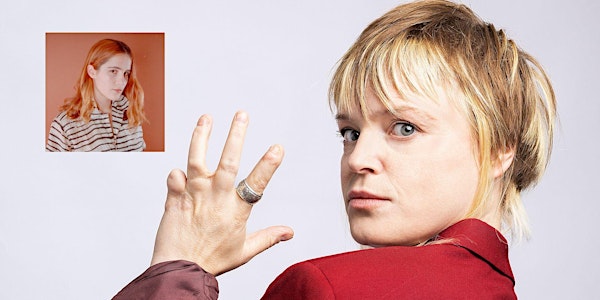 Wallis Bird, Rae Isla @ BALLARD HOMESTEAD
Abbey Arts presents: Wallis Bird & Rae Isla live at Ballard Homestead
When and where
Location
Ballard Homestead 6541 Jones Avenue Northwest Seattle, WA 98117
Refund Policy
Refunds up to 7 days before event
About this event
"Wallis Bird is an Irish singer and folk-rock musician born in 1982. Her songs are a mix of folk traditional sounds, blues, and funk influences, energetic rock elements all complemented by an extraordinary voice.
Her most recent album, HANDS, was completed with 'The Power Of A Word', a hushed showcase for shimmering synths and a notably ethereal vocal. At the heart of the track – as with so much of HANDS – is self-examination, change and acceptance. "Up until recently," BIRD concludes, "I simply treated my hand as something additional, not primary to my story. But, during this pandemic, when everything in my usual life was scattered, I found myself wondering 'Who am I? What am I? What story do I leave behind?' My story had been one of stubborn 'I can do it just as good as anyone', but this new chapter in my life has been about letting go of over-controlling, handing things over to others, being comfortable with my surroundings and colleagues, and knowing I'm understood. Right now, I'm a passenger, a guest in my life, because the album has been so collaborative and so out-of-bodily written, almost hypnotically. And I love it!"
And it shows. So let's see those HANDS in the air. After all, there's a lot to celebrate here..."
-Artist Bio
"Born on an island near Seattle, Rae Isla's americana pop songs capture the turmoils and triumphs of being a young queer woman who's unafraid of change. Rae got her start on the opposite coast in Brooklyn's indie scene, collaborating on early releases with producer Gianluca Buccelati (Lana Del Rey, Arlo Parks) and self producing/releasing her first EP in 2018 while working full time for start-ups. After five years in NYC, Rae now divides her time between Brooklyn, Seattle, and Mexico City. Her debut album Another Life, produced with Garrett Eaton (Holly Miranda, Gracie & Rachel), is a ten-track journey detailing the end of a relationship and the subsequent loss, exploration, and reinvention that happens afterwards. At times exuding warm earthiness and others biting introspection, Rae examines her own life while seemingly hovering just above it. Another Life sees Rae depart from her more pop-centric sound and settle into what she describes as her roots of folk, country, and americana. The album is featured in Rolling Stone, Billboard, Complex, Los40 Mexico and more. It charted #163 in NACC's top 200."
-Artist Bio
@ Ballard Homestead
7p doors, 7:30p show
All ages, mostly seated
--------------------------------------------------
See Updated Public Health Safety Info at the bottom of this page under Abbey Arts Presents. All Abbey Arts venues adhere to WA State & King County health guidelines. Thanks for helping keep our community safe!
--------------------------------------------------
--------------------------------------------------------------------------
EVENT & VENUE INFO:
Please refrain from talking or texting during the show.
Please enter quietly if the show has already begun.
Please leave quietly, it's a very quiet neighborhood.
For ADA information at Ballard Homestead, please see www.ballardhomestead.org/rent or email arts(at)fremontabbey.org
Quiet Picnics Welcome. Light snacks & non-alcoholic beverages may be available for purchase at the venues, but no other food or bar service at these shows.

--------------------------------------------------------------------------
ABOUT ABBEY ARTS, SEATTLE:
NONPROFIT 501C3, NON-RELIGIOUS, EST. 2005
Presenting welcoming music, arts & cultural experiences for people of all ages & incomes.
Home Venue: Fremont Abbey, 4272 Fremont Ave North, Seattle, WA 98103 / 206-414-8325 Ballard Homestead: 6541 Jones Ave NW, Seattle | + UHeights Auditorium, St Mark's Cathedral, & more