Description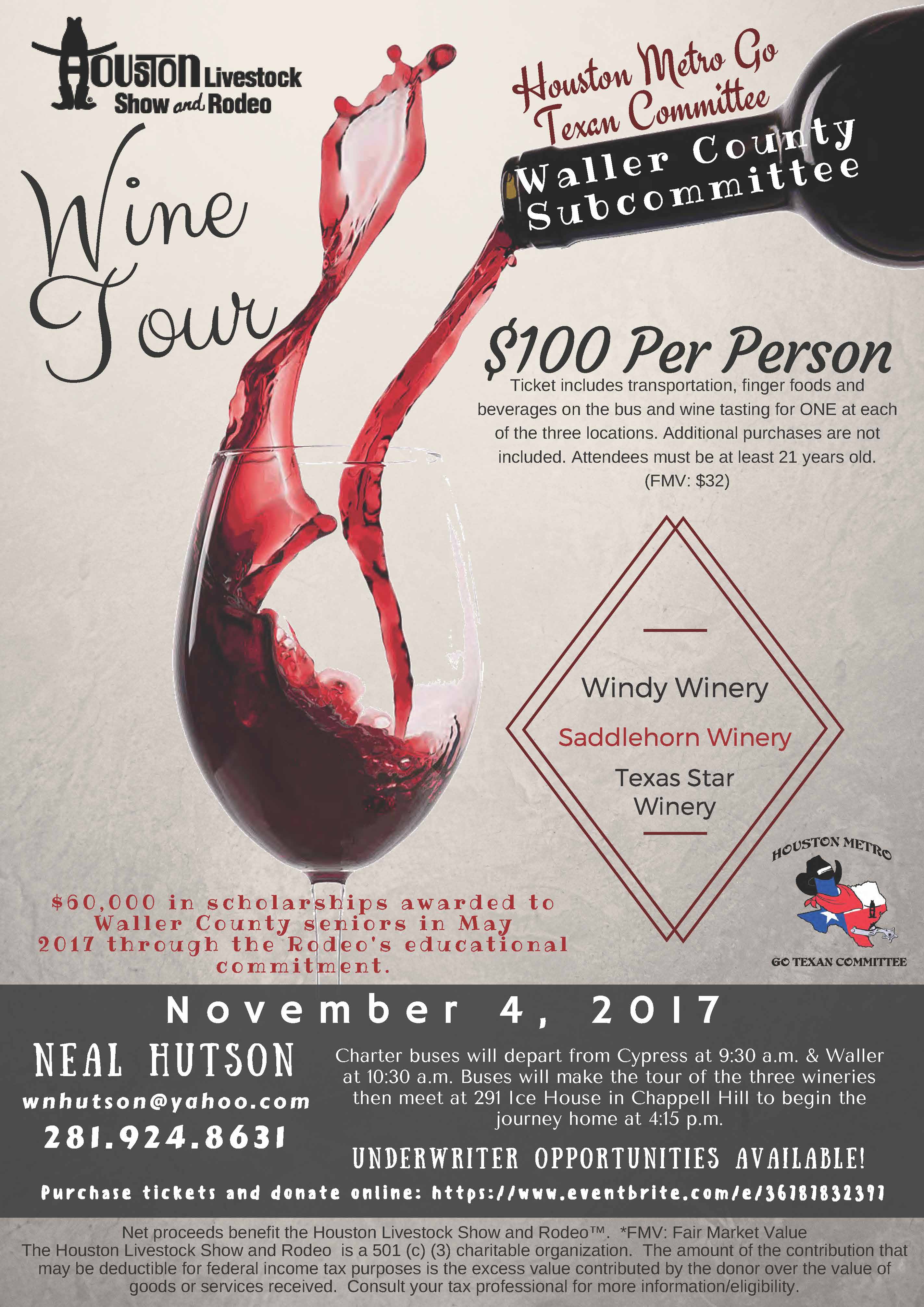 Must be at least 21 years old.
Charter buses will depart from Cypress at 9:30 a.m. and leave Waller at 10:30 a.m.
Cypress (Lowe's)
14128 Cypress Rosehill Road
Cypress, Texas 77429
Waller (Old Football Stadium)
2100 Daughtery
Waller, Texas 77484
Buses will make the tour of the three wineries then meet at 291 Ice House in Chappell Hill to begin the journey home at 4:15 p.m. Each ticket is $100 (No donative value). Tickets include transportation to the wineries, food and beverages on the bus, tours at each winery and one tasting per winery. Additional tastings may be purchased at each location. Wineries • Windy Winery • Saddlehorn Winery • Texas Star Winery
FOR MORE INFO: Neal Hutson 281.924.8631 wmhutson@yahoo.com
The Houston Livestock Show and Rodeo is a Section 501(c)3 charitable organization. The amount of the contribution that may be deductible for federal income tax purposes is the excess value contributed by the donor over the value of the goods or services received. Consult your tax professional for more information/eligibility.
Date and Time
Location
Lowe's or Waller (Old Football Stadium) 2100 Daughtery Waller, Texas 77484
14128 Cypress Rosehill Road
(select location on ticket purchase page)
Cypress, TX 77429